STAND Joins with Jewish Community to Declare: It's Time to End the Bigotry
I was saddened and outraged to learn of the depraved act of vandalism that left 170 Jewish gravestones toppled in Missouri's Chesed Shel Emeth Cemetery. This is a shameful climax to a recent wave of hate crimes against Jews, including bomb threats to some 50 Jewish Community Centers across the country just this year.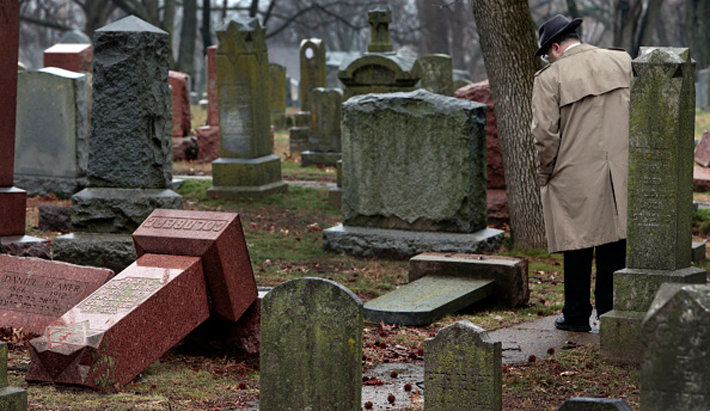 As STAND's International Director—and on behalf of all of its members—I denounce these horrendous acts intended to engender fear. We affirm our solidarity with Jewish communities across America and the world and applaud those who have taken this repugnant act of intolerance and translated it into a call for unity.
Shortly after the incident, Palestinian-American Linda Sarsour of the Muslim grassroots nonprofit MPower Change launched an initiative supporting the cemetery that raised $20,000 in three hours and has since raised more than $75,000. The Council on American Muslim Relations similarly showed support for the Jewish community recently when it offered a reward for assistance in securing the identity and arrest of JCC bomb-threat offenders. Vice President Mike Pence visited Chesed Shel Emeth Cemetery on Wednesday to draw attention to the need for united action against bigotry and violence.
On 26 December, our Church of Scientology in Tampa was the target of a hate crime. Its large cross and emblem were torn off the entrance and dragged across the street. In April, an individual smashed a hammer through the window of our Los Angeles Church. The perpetrator was convicted of a hate crime. Months before that incident, a woman in Texas was arrested after driving her car through the front entrance of the Austin Scientology Church in an aggressive anti-religious act.
Acts of violence and intolerance, whether against a synagogue, community center, mosque or Scientology Church, must stop. Far from making a "statement," they speak only to the ignorance of the few who are desperately attempting to dehumanize and alienate their perceived "others" when they, through their cowardice and violence, are in fact the true "others."
Our hearts go out to members of the Jewish community everywhere. May this recent crime be the worst and last expression of such religious bigotry.