Erin McMurtry
On December 14, 2015, at 9:05 in the evening, Erin McMurtry stepped down hard on the accelerator and crashed her 4-door sedan through the front doors of the Church of Scientology in Austin, Texas. The car crashed through the lobby, narrowly missing two staff members, and sent two couches flying through the plate glass windows of the Church's child-care center earlier filled with toddlers. McMurtry then threw the vehicle in reverse, backed into the street and sped off. Two hours later she was arrested.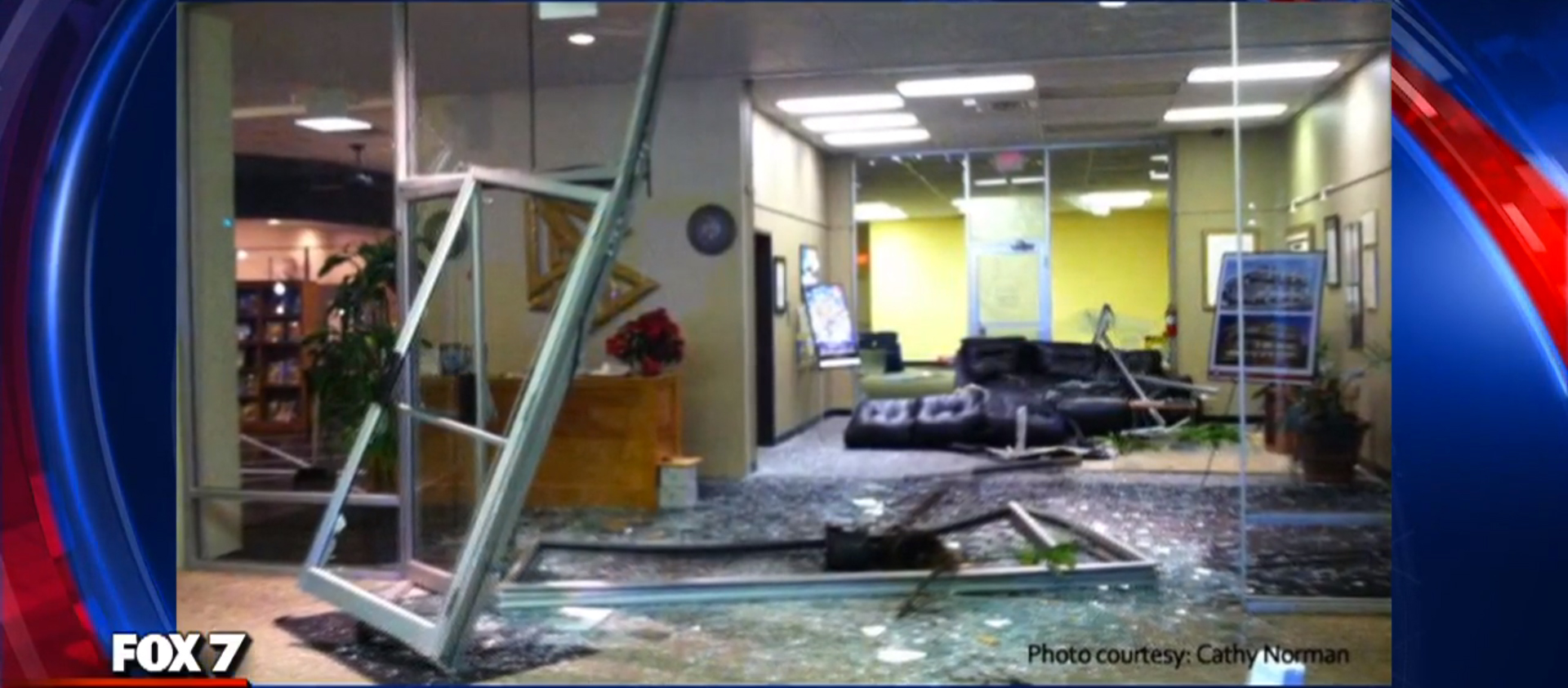 McMurtry was enmeshed in a web of bigotry that eventually convinced her to commit violence.
Miraculously, no one was injured, but the immediate question was why the 31-year-old woman would commit such a despicable and violent act. The answer soon emerged: McMurtry was enmeshed in a web of bigotry that eventually convinced her to commit violence.
Just prior to deciding to wield her automobile as a weapon, McMurtry had watched a venomous HBO documentary on Scientology, produced by Alex Gibney and Lawrence Wright. That was only the most recent hateful rant about the religion that McMurtry followed obsessively and routinely reposted to her Facebook page.
After watching an ABC 20/20 program touting a book by anti-Scientologist Leah Remini, McMurtry described Remini in a posting as "a true inspiration." McMurtry also followed hate blogger Tony Ortega, once posting "Thank you for speaking up Tony Ortega."
McMurtry's hatred was not limited to Scientology: "I am pissed that Scientology, Jehovah's Witness, and every other cult even exists!"
Erin McMurtry's violent act demonstrates what can happen when an unstable individual is inflamed against a religion or religions. She drove through the doors of a Church of Scientology, but she could have targeted any religion she had been led to hate. When anti-religious hatred begets violence, everyone is a potential target.