What Scientologists Are REALLY Up To
While I have been Jewish all my life, for the last 12 years I have added Scientology to my religious resumé.
In practicing a new religion, I have encountered lies, false information and misinformation about what we "do."
So allow me to break down the many ways I have dedicated my time to Scientology.
scn6a_auditing
Courses
The first time I did anything in Scientology I took a course called "Personal Values & Integrity." I had messed up in my personal life and knew I had to do something about it. I went to the Church of Scientology Celebrity Centre International in Hollywood and studied alongside other students who were on their own courses. The course took a few days and I got a lot out of it. From there, I took additional courses like "Overcoming Ups and Downs in Life" and "How to Achieve Self-Confidence."
After seeing how effective Scientology was when applied to those specific areas of life, I took courses that were a little longer and covered a lot more information that could apply to me, other people and life in general. Having never been a great student, I finally learned how to study and my aptitude and IQ shot up. Being a comedian who needs to be in sync with his audience and perceive when things are swimming or sinking, I know how essential communication is. That's why I thoroughly studied it through a communication course in Scientology, and learned how to "be there" comfortably—whether I was talking or listening to my wife or audience. This is the first thing one needs to be able to do to communicate. So a lot of what I have been up to in Scientology has been studying and applying its data and tools to life, myself and others.
12 years in, this is what I have been up to in Scientology. And things are going very well.
Auditing
This is Scientology spiritual counseling. The first time I was audited it was actually by a friend who was a trained auditor.
A lot of cool things about auditing versus other therapies:
The auditor never tells you what is "wrong" with you.
The auditor never disputes what you say.
The auditor is never worried about the clock. An auditing session ends when you, the person being audited, are happy.
You are fully aware of everything going on in the session.
The cool thing about auditing was that, because it's Scientology, it works in all areas of your life. I received auditing to improve my communication with others, handle upsets, address past transgressions, and I always felt better overall afterwards.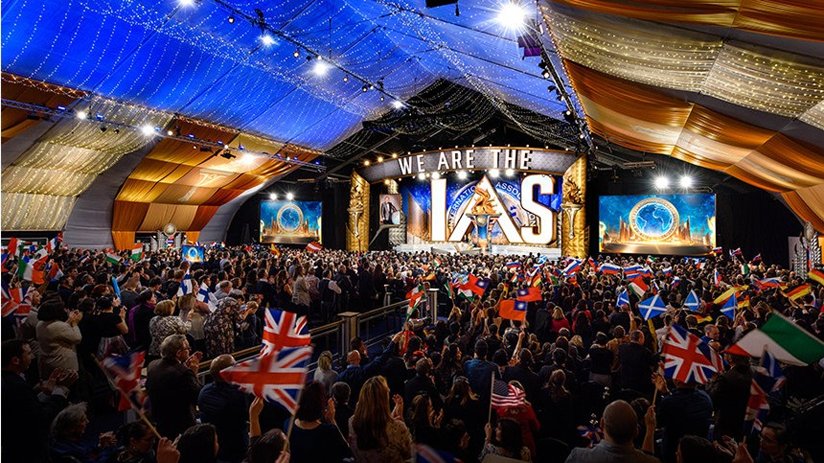 Special Events
One more way I have spent my time in Scientology has been attending special events. Several times a year Scientologists come together to get caught up on the progress and advance of the religion and its humanitarian programs. On Auditor's Day, we honor auditors for their work helping others. On L. Ron Hubbard's birthday, we get together to see how all Scientology organizations around the world have grown in the prior 12 months. And, like most groups, we have a big New Year's celebration where Scientologists pack the Shrine Auditorium in Los Angeles and spend their evening being inspired by how our programs are impacting society.
Going along with special events, Scientologists have many events and ceremonies that are analogous to those of other religions. There are weddings, Sunday services and Christmas and Hanukkah parties in December. My wife and I had a Scientology naming ceremony for our son where we introduced him to all in attendance and to his godparents. You can call any Scientology Church you like and find out which services and events they have coming up.
So, 12 years in, this is what I have been up to in Scientology. And the best part I have found has been all the staff of Scientology organizations who have always been helpful and concerned about what I was up to and how things were going. And they are going very well.