During Passover, Festival of Freedom, Antisemites Target Site of Nation's Worst Anti-Jewish Hate Crime
"I'm gonna kill all Jews!" a man screams at a couple after threatening to shoot them.
It could have been another deranged bigot, an isolated incident that could happen anywhere and anytime—just another symptom of the times—but for one detail. It happened in Squirrel Hill, a residential neighborhood in Pittsburgh where, three and a half years ago almost to the day, a man with hate in his heart gunned down 11 worshipers at the Squirrel Hill Tree of Life Synagogue.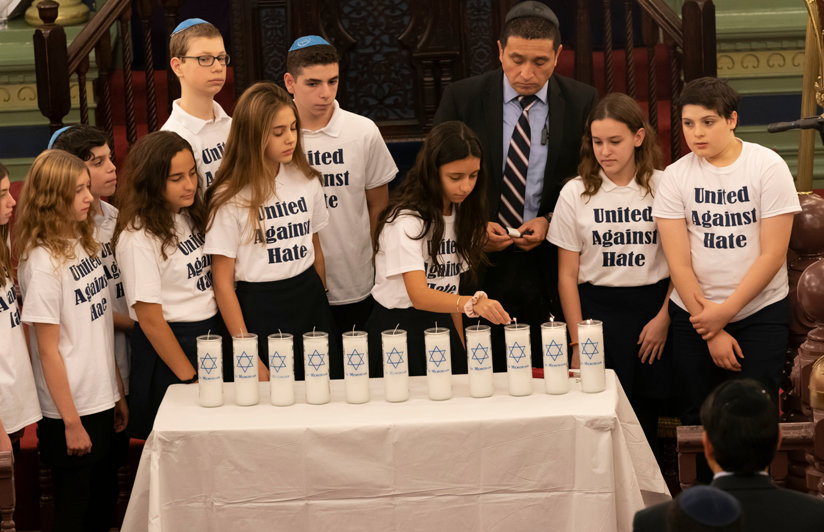 This latest incident happened on the first night of Passover, the Jewish festival celebrating the liberation of the children of Israel from slavery's yoke. According to the Jewish Federation of Greater Pittsburgh, the neighborhood, still recovering from that deadly attack, the worst hate crime against Jews in the nation's history, is now the target of increased antisemitic activity.
The Federation's Director of Community Security, Shawn Brokos, said that last week about 20 homes in Squirrel Hill were hit with fliers from the hate group Goyim Defense League (GDL). The antisemitic hate messages shoved in Ziploc bags padded with white rice—a common white supremacist signature—were placed on doorsteps or sidewalks.
This is not the group's first appearance in Pittsburgh.
GDL has garnered national attention in recent months, actively stepping up its campaign of hate through social media and the live streaming of its harassment of Jews on the street—even awarding money to those whose harassment gets media coverage.
This is not the group's first appearance in Pittsburgh. According to the Anti-Defamation League (ADL), several survivors of the Tree of Life Synagogue mass shooting had already been targeted with antisemitic messages at their homes.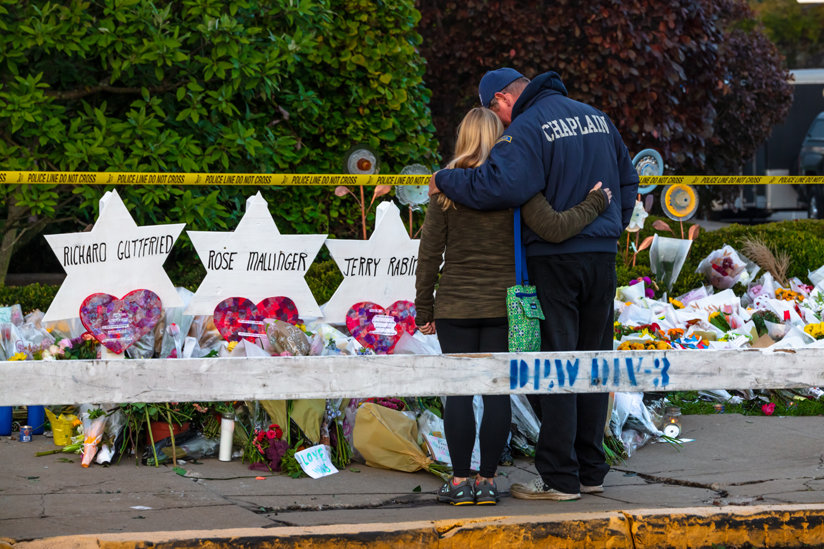 The man who screamed he was going to kill all Jews was also seen screaming obscenities at the Community Day School a few days later when police tracked him down. Mental health issues notwithstanding, "he still has anger and hatred towards specifically the Jewish community. That is somebody who shouldn't be on the streets," Brokos said, adding that "we actually are in a pattern of increased threat tempo in Pittsburgh."
This Passover, with the continued rise of antisemitism, we are reminded that, though free of the tyranny of slavery, there is yet another scourge that must be eradicated for all of us to truly be free: the tyranny of hate.
What affects one person, one group, affects us all.