For the Future's Sake—Let's Work Together
The black-and-white photograph, taken close to 80 years ago, was of two boys, probably brothers.
The older, arm around the younger, looks stoic, determined, protective. The younger looks indignant, but perhaps proud to have his picture taken.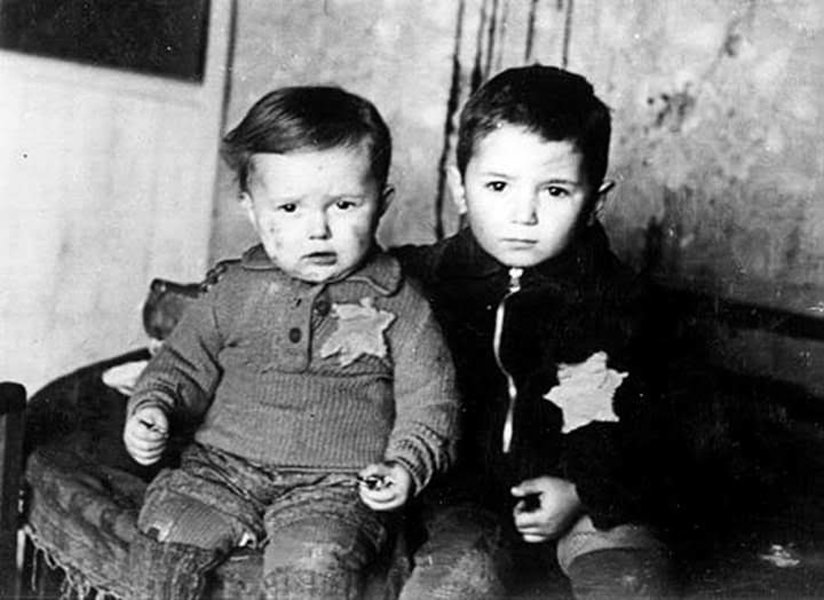 If it was taken today, they could have been playing an Xbox, eating cake at a backyard barbecue, or kicking around a soccer ball at my sons' school.

But they had yellow Stars of David pinned to their sweaters, and that may have been the first and last photograph ever taken of them.
I don't know their names, but the context was clear.
This was a Holocaust photograph.
I ran across the photo a while back and was struck by the fact that in another time and place, it could have been my sons with yellow stars pinned to their shirts. A sobering thought indeed, and it got me thinking about my family tree, or what I know of it.
That may have been the first and last photograph ever taken of them.
My family fled anti-Semitism in the Ukraine about 100 years ago. Jews coming to America at that time were often fleeing the pogroms; basically, if you were headed to Ellis Island, it was likely someone back home wanted you and your family dead.
My great-grandmother spoke Yiddish, an endangered language. I was a baby when I met her, but I'm told her memory was lapsing by then, and she kept calling me by my father's name.
My grandfather and his brother owned several businesses, including a nightclub, in Pittsburgh. My father and uncle grew up in a Jewish neighborhood called Squirrel Hill, and they were bar mitzvahed in the 1950s at a local synagogue, the Tree of Life.
I grew up in a multidenominational household, Scientologist, Jewish, Christian, Unitarian, Buddhist—a microcosm of pluralism.
I was a Scientology Church staff member for 25 years.
I never personally experienced violence for my religion, but I've encountered untold discrimination and denigration from tabloids, "reality" TV, disgruntled apostates, and antireligious propagandists.
In 2018, I heard that a madman, obsessed with "white genocide" theories and neo-Nazi ideology, murdered 11 people, mostly elderly, at a synagogue in Pittsburgh. It didn't take long to realize that this was in Pittsburgh's Squirrel Hill neighborhood where I'd visit my grandparents in the summertime, and it was the Tree of Life synagogue that my family attended.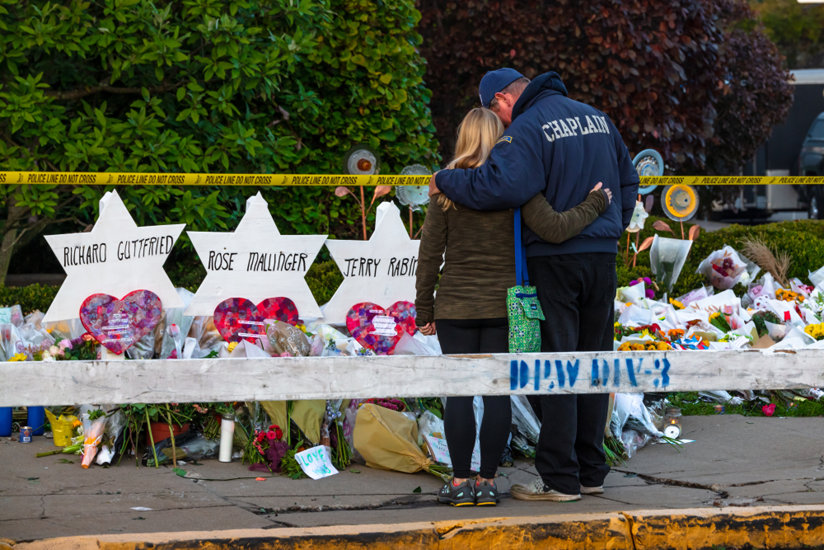 I called the East Coast branch of my family—my aunts in DC and Boston. We talked about the tragedy and they told me how their Jewish community was coming together.
The interfaith community came together, too; a hate crime against any group is a crime against humankind. That is why Scientologists stand against hate with members of all faiths—bigotry and harm against any one of them is of dire concern to every member of the human family.
Propaganda, miseducation, dissemination of lies, all these can and do lead to violence. If the root is ignorance, then through truth and wisdom we can combat hate. Ignorance, fear, hate, and violence go hand in hand—often in that order.
And we are fighting a war of wisdom vs. ignorance.
If the root is ignorance, then through truth and wisdom we can combat hate.
We must educate our youth (and ourselves) about the injustice and oppression of the past so that we are wise enough to see the signs of propagandized discrimination in the present, and have the courage and strength to speak up and do something about it.
When I see my two boys running around at the park, enjoying their freedom, the brothers in the photograph come to mind. To me they are not victims. They're messengers. The older brother is saying, "It's up to you now." He's speaking to all of us.
Then I look to the present and the future. I think about how it's a victory—big or small— each time races, colors, creeds, and groups work together.
So, for our children's sake, for freedom's sake, for the future's sake, for God's sake…
Let's work together.