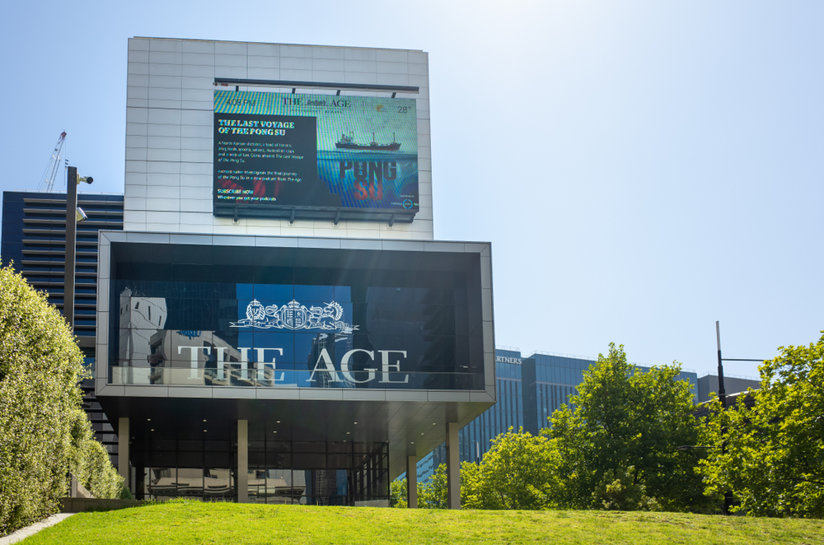 April 5, 2021
Ms. Gay Alcorn
Editor, The Age
Dear Editor,
I am disgusted by the articles that appeared in The Age in regards to Scientology and the slander of your so-called "investigative reporter," Ben Schneiders. This man has not investigated anything other than starting a smear campaign against our Church, religion and our parishioners. He has dredged up old apostates whose words are worth nothing. He has attempted to discredit our charitable status.
I have been an active Scientologist for 40 years. As a primary school teacher, the skills and knowledge I learnt when I studied the Study Technology developed by our founder, L. Ron Hubbard, gave me invaluable tools in helping my students.
I joined staff in Melbourne as a volunteer in 1981 and this experience has held me in good stead throughout my life. Being a part of a group of people whose goal is to help improve the conditions of man on this planet has always been of prime importance to me.
Not once have I seen printed in your newspaper the Aims of Scientology. Here they are now for you to consider: "A civilization without insanity, without criminals and without war, where the able can prosper and honest beings can have rights, and where Man is free to rise to greater heights, are the aims of Scientology."
As the editor of a prestigious newspaper, it well behooves you to ensure your journalists are reporting facts.
We have very effective campaigns which help society. For example, we have a Volunteer Minister campaign where, in the past 12 months alone, Scientologists, alongside like-minded people, religious groups and other volunteers, helped deliver thousands of meals to people in Melbourne suffering during the lockdown. During the bushfires in January, our Volunteer Ministers helped with providing food and support for our firefighters.
Here in Melbourne, we have a homework club where refugee children are given free tutoring and help with homework by our Volunteer Ministers. This was expanded during the lockdown as so many children needed extra help with their studies and we were there to help with this.
We have a drug education program where we help educate tens of thousands on the dangers of street drugs—not just telling them that it is bad to take drugs, but giving them the facts so they can make informed decisions.
In all my years as a Scientologist, I have worked to help achieve these goals. Scientologists are good people and by applying the tenets of Scientology, they have an opportunity to improve themselves and help others.
Once again we are being attacked and to what purpose? Who is this Ben Schneiders? If he is in fact an award-winning investigative journalist, then I seriously doubt that he has no conflicts of interest in the writing of these articles, which are false and libelous.
As the editor of a prestigious newspaper, it well behooves you to ensure your journalists are reporting facts. There is more to this story. What about some stories on what we have done and are doing to support our communities?