October 25, 2017
President T-Mobile
Bellevue, WA 98006
Mr. Legere:
I have spent the last several years of my life traveling the world, teaching human rights.
I am a Scientologist. We help people.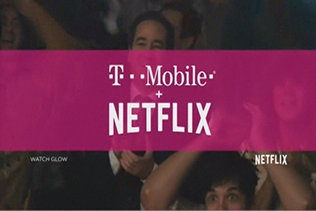 I love what I do and I also love coming home to the USA. Whenever the plane lands on U.S. soil, I feel happy to be back home. I love this country and what it stands for.
But lately, my feeling of safety has been dampened. Threats against Scientology and Scientologists have rocketed, and for that we can thank Leah Remini, a failed actress who decided that the only way she can attain fame and fortune is by viciously attacking my religion and the people in it. And it has worked in some instances. In the past month, someone has thrown rocks through my church in Salt Lake City several times, and other Scientology churches have been similarly targeted. Scientologists are now being harassed. I have even started to wonder if I am safe, if my children are safe and if my friends are safe.
I have also wondered if that is the feeling the Jews in Europe first felt when the Nazi party reared its ugly head. So I ask you, do people have to die before you decide against advertising and promoting a show that supports bigotry and hatred and spews lies against a religion? If Remini targeted members of an old and established religion (plug in any name here: Catholics, Hindus, Jews, Buddhists, etc.) as violently as she targets Scientologists, would you still advertise your products on that same show?
Innocent and helpless people were eventually marched to gas chambers because others did not care enough to pay attention to what was going on. I ask you, T-Mobile, to put humanity, decency and to stand for what this great country is all about, before thinking solely of profit.
We are Scientologists and we are human beings. We believe in good and what is right, we love our children the same way you love yours and we believe that the world can be a better place if we all care to treat each other with decency and respect.
Time has come for you, T-Mobile, to choose between good and evil. Because make no mistake, evil and destruction is what Remini stands for while accusing others of it. Interestingly enough, that is exactly how the Nazis spread their agenda in the 1930s—they accused an entire people, an innocent people, of the very evil they were guilty of. And no, I am not being simplistic. I happen to be a student of history and my father and his family saw the Nazis enter Paris and lived through the following years, if we can call it living. I know of what I speak.
It is time for you to make a choice and stand for what is right. Pull your advertising and support away from Remini's show and cease being a party to the violence, hatred and bigotry she inspires against people who have done nothing to deserve it.