U.S. Department of Education Acts to Quell Religion-based Bullying in the Nation's Schools
"Few issues in American public life engender more controversy than religion and public education," says Americans United for Separation of Church and State.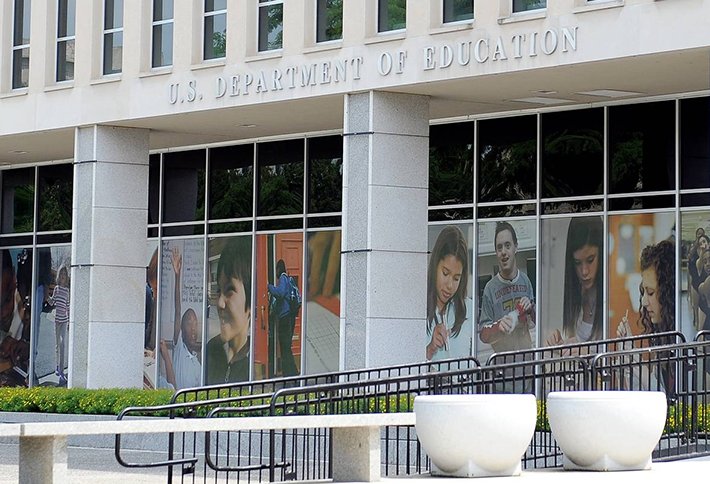 In the context of the 1960s, that meant the national uproar over Bible study and recitation of the Lord's Prayer in public schools. The Supreme Court ruled in Engel v. Vitale (1962) that government officials had no business composing a prayer for students to recite (the New York education board's attempt to provide a "neutral" prayer succeeded only in offending everyone).
In Abington Township School District v. Schempp (1963), the High Court said that school-sponsored Bible reading and reciting the Lord's Prayer constituted government interference with religion and thus violated the First Amendment.
"This principle," writes Americans United, "ensures that America's public schools are welcoming to all children and leaves decisions about religion where they belong—with the family."
The religion in schools issue of today has evolved to one of infinitely greater complexity—and sometimes violence—compared to the relatively simple mid- 20th-century construct of Jews, Catholics and Protestants wrestling with school-sponsored prayer. Today's burning issue is not centered on keeping the government out of religion, but rather on the issue of religious discrimination in schools and the government's role in ensuring public schools are safe harbors for students of all faiths and beliefs.
No small task in a nation that has evolved from relatively homogeneous, religiously speaking, to remarkably pluralistic and diverse—with some 2,000 denominations and faith traditions.
With religious discrimination incidents skyrocketing in number and severity—most notably anti-Muslim incidents, with a reported 55 percent of Muslim students experiencing bullying at school, 20 percent of it perpetrated by school employees or officials—the U.S. Department of Education launched new and stronger initiatives in July 2016 to guarantee the nation's schools provide an environment genuinely respectful of all students.
Most significant among the new initiatives is the provision requiring every U.S. public school to report—for the first time—the number of incidents of religion-based bullying or harassment. When the statistics for the 2015-16 school year are reported to the Department's Office of Civil Rights (OCR) in late 2016 through the Civil Rights Data Collection, they will go far to facilitating understanding and solutions to the religious discrimination crisis in American public education.
OCR's new website on religious discrimination includes not only this expanded reporting requirement for religious-based bullying, but also an updated civil rights complaint form, technical assistance for schools, and "recent outreach on confronting religious harassment in education," according to the announcement.
"Students of all religions should feel safe, welcome and valued in our nation's schools"
OCR tools are designed to protect students of a wide range of religious backgrounds from unlawful discrimination: anti-Semitic bullying and harassment of Jewish students; taunting and calling Muslim students "terrorists" for wearing a hijab; and bullying and harassment of students who are or are perceived as Hindu, Sikh, Arab, Middle Eastern, South Asian, or Southeast Asian.
The Office of Civil Rights wields considerable enforcement power over schools with poor records of rectifying a hostile environment, with the clout to secure formal commitments to "improve their harassment policies and procedures, train staff and students, and conduct school climate surveys."
"Students of all religions should feel safe, welcome and valued in our nation's schools," said Assistant Secretary for Civil Rights Catherine E. Lhamon. "We will continue to work with schools and communities to stop discrimination and harassment so that all students have an equal opportunity to participate in school no matter who they are, where they come from or which faith, if any, they subscribe to."