Rashad Hussain Confirmed as America's First Muslim Religious Freedom Ambassador
By an overwhelmingly bipartisan U.S. Senate vote of 85-5, Rashad Hussain was confirmed this month as America's first Muslim Ambassador-at-Large for International Religious Freedom.
Hussain, the sixth person to occupy the post since its establishment in 1998, is arguably the most qualified person to ever hold it. Equally at home fighting against bigotry of marginalized religious minorities and educating those in power on the strong line connecting religious freedom and human rights, Hussain assumes the Religious Freedom Ambassador post with the congratulations of a diverse spectrum of religious leaders and groups.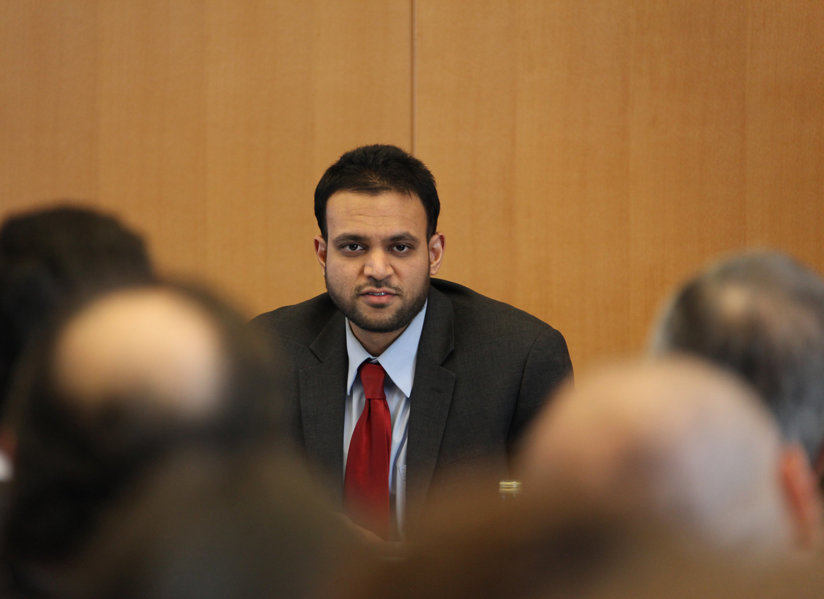 "With his years of knowledge and experience, Ambassador Hussain is well placed to advance the U.S. government's promotion of international religious freedom," observed U.S. Commission on International Religious Freedom Chair (USCIRF) Nadine Maenza.
Rashad Hussain rose from poor beginnings to become U.S. Special Envoy to the Organization of Islamic Cooperation (OIC), U.S. Special Envoy for Strategic Counterterrorism Communications, and Deputy Associate White House Counsel during the Obama administration.
He speaks Arabic, Urdu and Spanish and has achieved the status of hafiz—one who has memorized the entire Quran in Arabic.
Hussain, the sixth person to occupy the post since its establishment in 1998, is arguably the most qualified person to ever hold it.
The White House nomination of Hussain cited his effective work in curbing anti-Semitism as well as his efforts in securing the rights of religious minorities in Muslim majority nations.
"Rashad has served our community and country at the highest level of integrity and intelligence," said Muslim Public Affairs Council (MPAC) President Salam Al-Marayati. "Above all, he has served as a mentor and role model to Americans of all backgrounds, sharing with them the importance of public service and serving our country."
Hussain's predecessor, Sam Brownback, applauded Hussain's confirmation: "Religious persecution is rampant around the world, and the international community looks to the United States for leadership that can make a difference. That's why I'm glad Rashad Hussain has been confirmed by a bipartisan Senate majority."
Another former Religious Freedom Ambassador, Rabbi David Saperstein, joined with Princeton University professor Robert P. George in support of Rashad Hussain at the time of his nomination earlier this year, issuing a joint statement which read, in part, "Hussain has enormous credibility across a broad range of faith groups, built on years of leadership in efforts for religious freedom. His nomination has brought enthusiastic praise from groups ranging from the Southern Baptist Convention's Ethics and Religious Liberty Commission and the Baptist World Alliance, to the American Jewish Committee, the Anti-Defamation League, and the Union for Reform Judaism, as well as widespread commendations from the Muslim community."
With a broad base of support and the blessings of religious communities everywhere, Rashad Hussain is poised to make a positive impact for tolerance and religious freedom.