Interfaith Alliance's New CEO Promises Partnership, Activism and Inclusion
A recent survey reveals that, though most Americans are aware of the First Amendment and what it contains, only 14% regard religious freedom as the most valuable guaranteed right.
Nearly 30 years ago in 1994, a multifaith group detected the decline in the appreciation for religious freedom—not only in our homes but in our schools, legislatures and courts. Believing that Jefferson's famous "wall of separation between Church and State" had begun to erode at its foundations, the Interfaith Alliance was created "to celebrate religious freedom and to challenge the bigotry and hatred arising from religious and political extremism infiltrating American politics."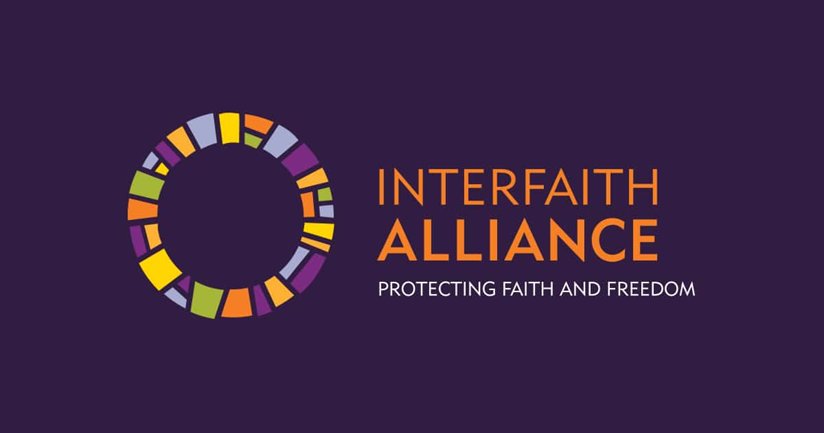 With members representing 75 faith traditions in America (as well as those of no faith) the Interfaith Alliance works to champion individual rights, promote policies that protect religion and democracy and unite diverse voices to challenge extremism.
And now the Alliance has a new leader: the Rev. Paul Brandeis Raushenbush has been named its president and CEO. Rev. Raushenbush is well-suited to interfaith advocacy, himself the great-grandson of America's first Jewish Supreme Court Justice, Louis Brandeis, and the descendant as well of Baptist theologian Walter Rauschenbusch [name spelled differently], a key figure in the Social Gospel—a movement within Christianity that tied salvation in with the resolution of societal ills like crime, inequality, alcoholism, poverty and others.
The interfaith community welcomed the announcement. Rev. Dr. Otis Moss III, senior pastor at Chicago's Trinity United Church of Christ said, "Paul Raushenbush is a stellar leader with a moral vision committed to advancing the spiritual democratic project of the beloved community. Our nation yearns for the type of public witness offered by Paul to guide us as a country to re-imagine our future and reckon with our past."
"Now is the moment to repair our moral commitment to one another and build a better, more inclusive future."
Simran Jeet Singh, executive director of the Aspen Institute's Religion & Society Program, added: "Paul has long been a leader in the field of interfaith collaboration and community-building, and he has always brought with him a zest for life, learning, and sincere relationships. In so many ways, he is the best of what the world of interfaith engagement has to offer our world today: compassionate, hopeful, smart, and selfless. His leadership has touched thousands of lives in this country, and I look forward to seeing what he cultivates at Interfaith Alliance. Knowing Paul, it's going to be something special."
Rev. Raushenbush previously served as senior vice president of the Auburn Seminary, the founding and executive editor of HuffPost Religion, and associate dean of religious life and the chapel at Princeton University. Most recently, he was the senior advisor for public affairs and innovation at Interfaith America, a nonprofit promoting religious diversity and cooperation through education and institutional collaboration.
"America is at a crossroads," Rev. Raushenbush said. "Partnering with religious, civic, artistic, and political organizations and leaders, we will fight every day to advance policies that affirm our shared humanity, protect our individual freedoms, and preserve our democracy. Now is the moment to repair our moral commitment to one another and build a better, more inclusive future."