Hollywood Rumormongers Lament Having Anti-Scientology Disinformation Debunked
The two-month-old "The Town" podcast bills itself a platform that offers the "biggest stories about money and power in Hollywood," "giv[es] listeners an exclusive look," provides "unparalleled insight" and furnishes "the why of the film industry."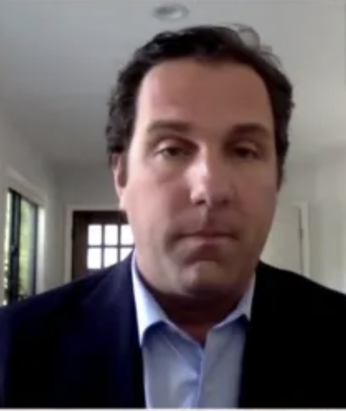 Yet a May 5 episode of the podcast is devoted to 28 minutes of bizarre, out-of-touch commentary on the Scientology religion by The Hollywood Reporter (THR) ex-editor Matthew Belloni and THR Senior Writer Seth Abramovitch, who get together to complain that a Scientologist was given a national platform to debunk misinformation they published in 2017.
Belloni voices how perturbed he is that a recent profile of an actress in The New Yorker exposed his and Abramovitch's absurd lies about the Scientology religion.

Rather than take an interest in truth and acknowledge the fact (obvious to anyone else) that a Scientologist would know her own beliefs better than an anti-Scientologist, Belloni laments this artist's exposure of the defamation published under his watch at THR.
He consoles Abramovitch: "Hopefully [she] will not do any more interviews denying your reporting."
To compound matters, Belloni disturbingly describes himself as a "Scientology watcher" and states the religion is one he "can't believe exists." Scientology has "this like legion" of members who "just like walk among us" is among the "unparalleled insight" Belloni offers.