UN Secretary-General Issues Call of Faith
United Nations Secretary-General António Guterres has urged religious leaders of all faiths to join forces, work for peace around the world and focus on the fight against COVID-19.
Secretary-General Guterres issued the call at a special time on the spiritual calendar: the Jewish Passover, the Christian Easter and the Muslim Ramadan.
"We have always known these occasions to be moments of community, of families coming together, of hugs and handshakes, and the gathering of humanity," Guterres said. "But this is a time like no other. We are all seeking to navigate a strange, surreal world. A world of silent streets. Shuttered storefronts. Empty places of worship. And a world of worry."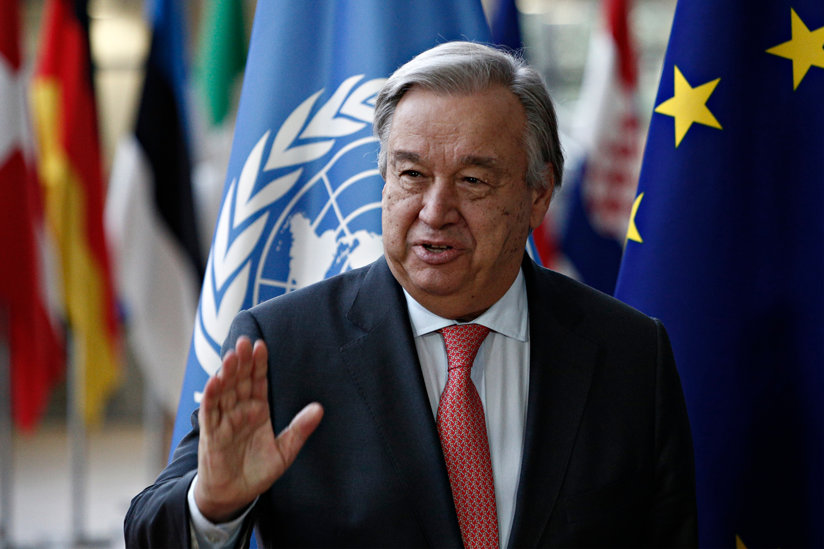 He called on religious leaders and people everywhere to "spare a thought for heroic health leaders on the frontlines battling this awful virus—and for all those working to keep our cities and towns going.
"Together, we can and will defeat this virus."
"Let us renew our faith in one another and draw strength from the good that is gathering in troubled times as communities of diverse faiths and ethical traditions unite to care for one another. Together, we can and will defeat this virus—with cooperation, solidarity, and faith in our common humanity."
STAND International Director Edward Parkin said: "In times of turmoil and dismay, people turn to their faith. When the lights in one's life grow dim, religion is there with a lamp to show the way. We stand with Secretary-General Guterres in calling for all religions to join hands against this common enemy. In caring for our fellow man, we can all speak with one voice."