ADL's "Fighting Hate from Home" Webinar Affirms We're All in This Together
In a "Fighting Hate from Home" webinar organized by the Anti-Defamation League (ADL) and held on June 11, 2020, the message was loud and clear: Jews, African Americans, Asians, Hispanics and minorities of every type—we are all in this together.
On the agenda were the insights of Van Jones, activist and CNN contributor; Andrew Yang, founder of Humanity Forward; Eric Garcetti, Mayor of Los Angeles; and Jennifer Rubin, Washington Post columnist—all speakers at ADL's National Leadership Summit this past weekend. Their words shed light on how the pandemic has shaped life for minorities in America, what the response to George Floyd's death has meant in the broader quest for true racial equality, and the need to unite to overcome the virus that has plagued this nation and this world for far longer than COVID-19: hate.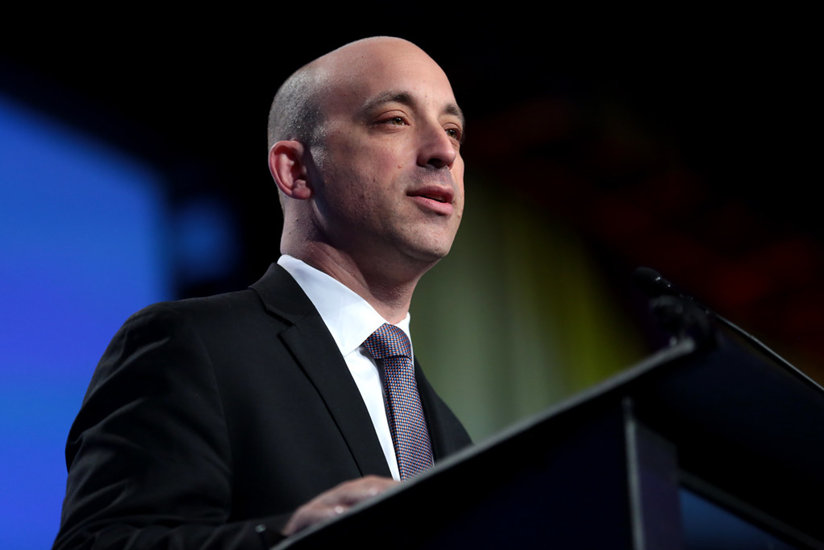 Jones stated he felt a "new continent of common ground has emerged as almost a miracle," describing the dramatic increase in awareness of the reality of racism and discrimination across the nation in recent days.
"Jews in America will not be safe until all people are safe," said Greenblatt.
Speaking of George Floyd's death at the hands of Minneapolis policemen as a "coldblooded act of dehumanizing violence," Van Jones said that, nevertheless, "in the face of that kind of horror, love has risen from the ashes. Love is rising from the ashes."

Echoing that sense of affinity and solidarity, Jonathan Greenblatt, ADL's national director and CEO, recalled an interchange he had with Darren Walker of the Ford Foundation, a 2016 speaker at ADL's annual Never Is Now Conference. Greenblatt shared how, from the stage, Walker told him: "As a black man, I don't think racism is just my problem. I think racism is your problem too, Jonathan. And to you, as a Jewish person, I would say that anti-Semitism isn't just your problem, anti-Semitism is my problem, too."
"Jews in America will not be safe until all people are safe," said Greenblatt. "And only when all minorities can live freely and openly, so too will Jews be able to truly enjoy those same privileges and rights."