Kellogg's: Stop Enabling Leah Remini's Bigotry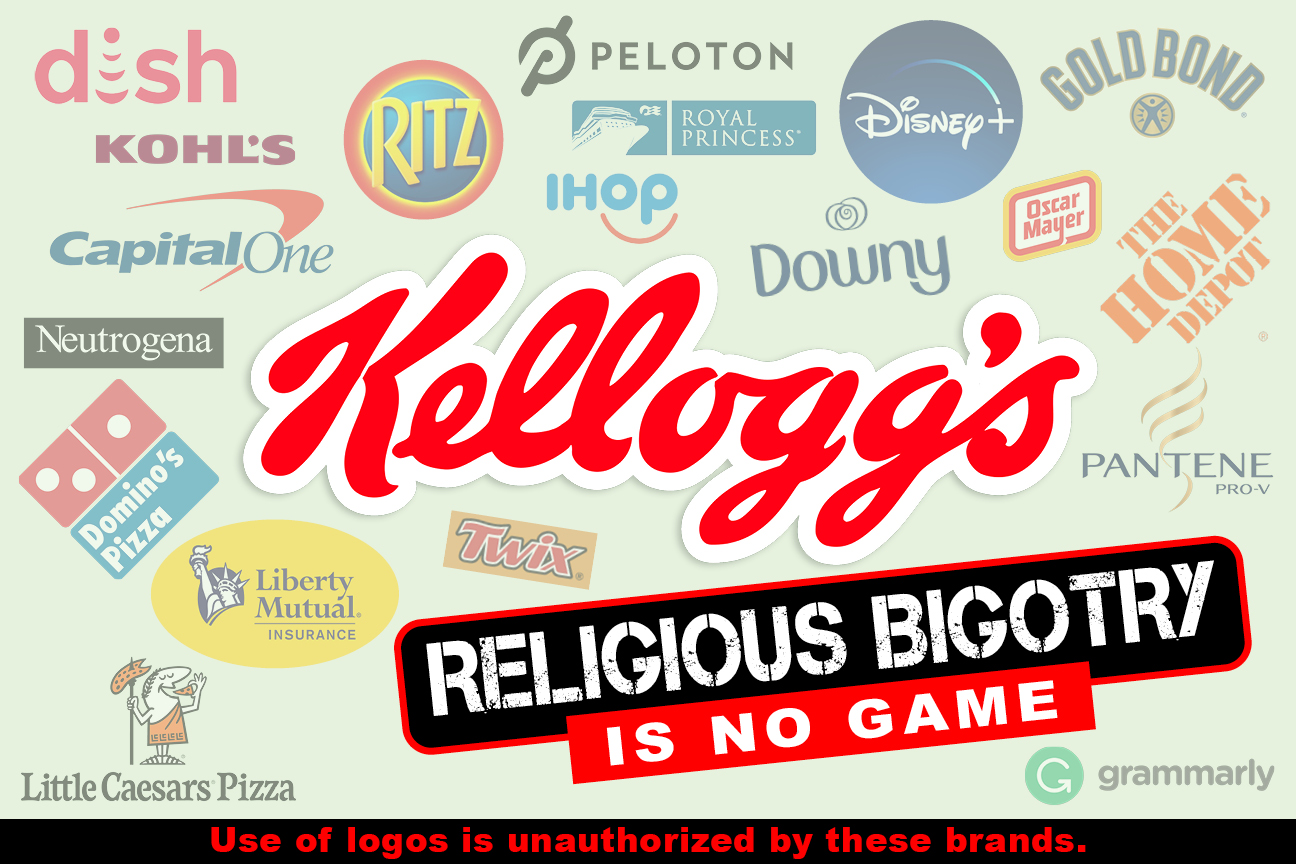 January 19, 2023

Steve Cahillane
CEO & Chairman
The Kellogg Company
Dear Mr. Cahillane,

Really? Of all the thousands of places you could place your sponsorship dollars, you choose the Game Show Network that broadcasts a show called "People Puzzler" hosted by Leah Remini?

Do you realize Remini is a notoriously toxic antireligious bigot? She's been publicly attacking my religion for almost a decade resulting in hundreds of threats against my church with some individuals resorting to real violence. One woman actually smashed her car through the front door of a church in Austin, Texas, as a direct result of Remini's public, hate-filled statements.

And just a few weeks ago Remini testified in favor of Paul Haggis at his rape trial, calling him the real victim instead of the woman he was accused of attacking. He was then convicted of rape and ordered to pay the victim $10 million. Remini supported the rapist, and publicly attacked his accuser. This is the person your sponsorship dollars are supporting. Do you really want your brand associated with that?

Companies including Verizon, Geico, General Motors, State Farm and many others have all pulled their sponsorship of any show, network or platform connected to Remini as they rightly don't want their good name connected with the vitriol and bigotry she constantly publicly pushes out.

Please stop enabling her and her destructive behavior. Stop your sponsorship of the Game Show Network. My wife, two kids, and I would greatly appreciate it.

Sincerely,

Sean Burke