November 9, 2017
Editor-in-Chief
Yahoo News
Dear Ms. Baldwin,
My pen name is Rodger Clark. I'm one of the bloggers for the Church of Scientology website STAND. The reason I use a pen name is to minimize the amount of bigotry (oh, excuse me… "activism") I have to put up with.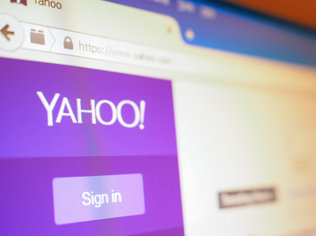 You don't know what a shock it was for me to find out today that I'm not real! I just checked myself yesterday and I seemed real enough. But if Yahoo, and Leah Remini say so then it must be true! Who am I to argue with an actress? (Talk about having your day ruined!) What do I do now?
First, I'd better get on the phone to Wil and Mel and Stu. They need to know that they're not real either! What a mess…
You know guys, I put up with what passes for news on Yahoo. I've had mail accounts there for 20 years and don't want to change. I also understand that grocery store gossip rag type stories sell ad space and money is, after all, the point of the exercise in the news business. But pathetic, un-vetted reporting is still just that. To state that I'm not a real person is both libel and fraud. Enough is enough. I'm out. Google hello. Yahoo goodbye.
It's been fun.
Rodger Clark
Los Angeles, Calif