September 5, 2017
Amazon.com,
Seattle,
WA 98109-5210
To whom it may concern,
First, allow me to introduce myself. My name is Elisabeth Donaldson. I am an actress, a model, I have a style blog that focuses on eco fashion. I am an artist, a wardrobe stylist, a photographer. I am a daughter, a sister, a friend. I have been the first on the scene of several life-and-death emergencies (one was a shooting where the victim pulled into the driveway of my home) and have literally put my life on the line many times to save the lives of strangers.
I have many friends and family with all sorts of religious beliefs, genders, sexual orientations, races, politics and beyond. I love them all and I assure you the feeling is mutual. I spend 30-40 hours per week engaging in volunteer work to help create a better tomorrow. I deeply want to live in a world where we all have the right to be ourselves and practice our beliefs without being shamed, harmed or laughed at.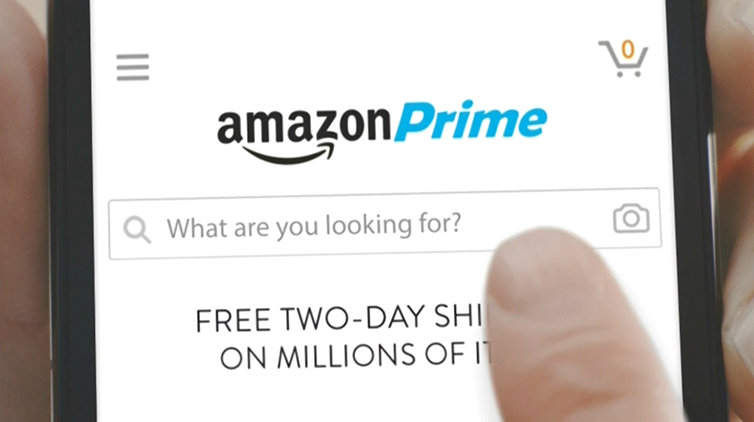 Seven years ago, I was passing out literature for my church when I was surrounded by a drunken young woman and her friends as she screamed at me and called me a "f***ing Scientology b***h" and threatened to "kick my ass." If you met me, you would know that I am VERY non-threatening and nonconfrontational. I was not arguing with her or doing anything to bring this on. I was just being a Scientologist. That was my only crime. Over the years I have had people spit on me, rip off promotion I was giving them and throw it at me, turn their young children away from me and call me a slew of hurtful names.
In the past year since the Leah Remini "exposé," the discrimination has become worse. It has led to violent attacks on our churches around the country. I have experienced blind hatred and ridicule on a level far worse than before.
I just want to practice my religion in peace and help others do the same. I just want to create art and make people smile. I just want to do everything in my power to make this world a better place.
Here is the thing about discrimination: you can never be "perfect enough" to escape the venom thrown at you by those choosing to believe in hurtful lies. You can't be pretty enough, or not pretty enough, or "normal" enough. You can't dress in a way that will somehow make you more acceptable, you can't become something that people are going to not recoil at—because discrimination doesn't see you and your heart and your beautiful soul. Discrimination makes nothing out of you. Discrimination makes you feel like you should feel shame—simply because you are there.
Discrimination is unacceptable and wrong. You have no idea the amount of pressure I have put on myself this past year trying to be something that wouldn't get laughed at, made fun of, shamed or discriminated against. There are things I have experienced that I don't even share with my own parents because I don't want them to know that their daughter is being treated in such a way by fellow human beings. I can do everything within my power to be friendly, helpful, fun, responsible—but that doesn't stop the laughter, the rude remarks, the commentary. I just want to be myself. I just want to practice my religion in peace and help others do the same. I just want to create art and make people smile. I just want to do everything in my power to make this world a better place.
The bottom line here is that this show you are supporting with your advertising dollars promotes false information and bigotry. This leads to bullying and violence. We live in a country that is overwrought with division, violence and hatred right now. As responsible Americans we need to do everything we can to stop supporting vehicles that promote bigotry and division and start becoming engaged in meaningful communication that will begin to heal these wounds that we are all feeling. This isn't just about Scientology—this is about making a decision to stop promoting hate on all fronts.
As a point of personal integrity, I will be boycotting any company choosing to support the promotion of misinformation, hate and bigotry. I will be encouraging my friends to do the same. I intend to do my part to stop the hate in this country on all fronts. I encourage you to do the responsible thing and do the same.
Sincerely
Elisabeth Donaldson
Nashville, TN