August 24, 2017
Vanda Pharmaceuticals
Washington, DC 20037
Dear Sir,
I know that, as an advertiser, you want to reach audiences to make them aware of your product. I do the same in my business.
However, it is very important that your advertising be associated with content that reflects well on you and your product. The association with the Remini Aftermath A&E show is wildly out of sync with your product and the people who deliver it.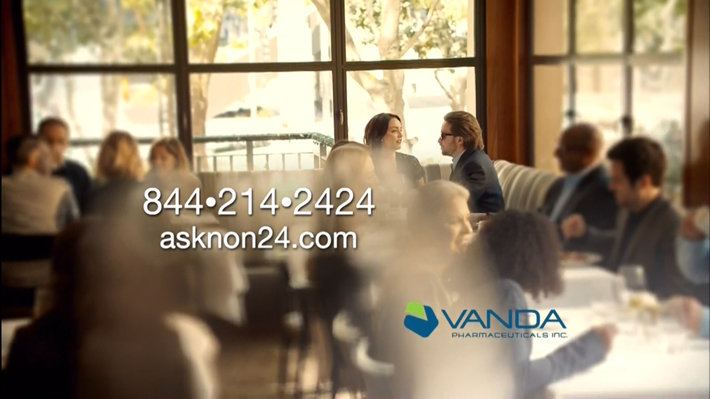 "Aftermath" promotes hatred toward one particular religion, the Church of Scientology. That hatred causes the insane to commit acts of violence. I've been a member of the Church for over 35 years and have never seen the actions falsely attributed by the show to the Church. I've known people from the top to bottom, and I am certain about it. I come and go as I please, see my family all the time, traveled the world, started and grew a business and raised a family and never experienced even a hint of restriction on any of those activities.
The U.S., in these recent months, has experienced far more hatred and bigotry than anyone ever envisioned. Adding to this is neither judicious nor wise.
Convicted of criminal conduct were three fools who were convinced by Leah Remini to go out and commit felony crimes of violence or threatened violence. And then to cap that, Remini paraded one of them as a "victim" of the crime he committed. That is the level of illogic Leah Remini is dumping on the thinking American public.
If you continue to sponsor such a show displaying such a high disregard for truth—to make money—then I will discontinue buying your products and services.
Aside from all that, the Church is growing at a very, very high rate and has for many years. That is because the underlying good communicates strongly to people, and people can spot the truth.
Thank you for taking a few moments to read this. I urge you to reconsider your sponsorship of this ill-intended show.