August 24, 2017
Golden Corral Corporation
Raleigh, NC 27612
Dear Sir,
I am writing to express my concern over your support for the A&E/Leah Remini reality television show, a program that is not only a bigoted misrepresentation of my religion but one that is instigating hate and violence against my Church and its parishioners.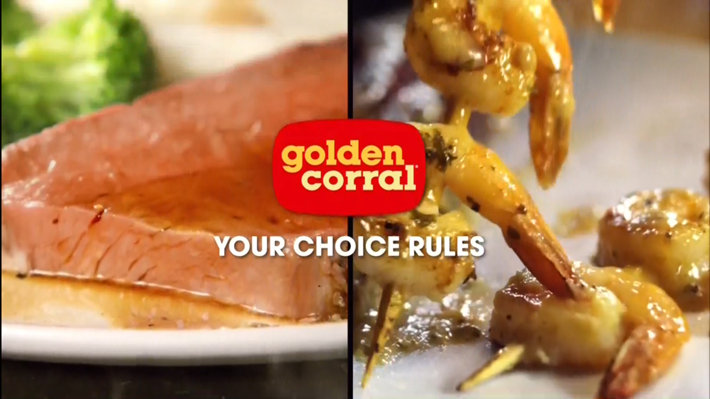 I have been a Scientologist for 44 years. As a young man of 20, I came to Hollywood with five movie scripts under my arm, a reputable agent and the hopes of making it big in the industry. I had the opportunity to pitch a script at Universal Studios to a well-known television producer who was looking for new material and was interested in my script. A week later, I had the opportunity to become a Church staff member and to use my skills to help others. I said yes and never looked back.
Why? Because Scientology provided me with invaluable tools that could be used to help others and a route to personal betterment and true spiritual freedom. Today there are millions of people who have had similar experiences and who share my feelings.
A very few do not. One of those is Leah Remini, a disgruntled former member who was kicked out of the Church because she was unable to abide by the moral and ethical standards expected of a Scientologist. Today, out of revenge, she spreads hate and bigotry about her former religion using A&E as a platform.
Hate begets violence, as recent news events have shown. Remini's rants have spawned hundreds of threats of violence against my church and its members and leaders. A woman drove her car through the front doors of one of our churches in Texas and could easily have killed the people who were standing in the lobby or children who had been playing in the nursery earlier. She told police that Leah Remini had inspired her to violence.
Another man hurled a hammer through the window of one of our churches in Los Angeles. He, too, had been stirred up by Remini, and then was brought on her show and portrayed as a "victim." He was convicted for his crime. Another man issued a death threat against a member of our religion and was subsequently arrested for his threat.
What about the next person who buys into Remini's hate? What about the next psychotic who decides Scientologists deserve to be wiped off the face of the map? And I am not exaggerating here—I have seen postings to that effect.
How would you feel if instead of Scientology, it was your religion being so viciously and falsely attacked? Yes, how would you feel?
Forty-four years ago I chose to dedicate my life to something I found valuable and worthwhile. That your company would chose to support someone who does nothing but spread hate, lies and bigotry about my religion is shameful. If the things Remini says about Scientology were said about any other religion, there would an immediate public outcry and her program would be off the air in an instant.
That is what happened with Generation KKK with its paid-for, faked scenes even before it aired. Why is Leah Remini's scripted reality program any different? It is not.
I urge you to withdraw your support for this program. And if you choose not to, then I will certainly exercise my option to cease buying your products and urging my friends to do the same.