UN Targets the Fuel That Sparks Hate on International Day for Countering Hate Speech
Hate by itself is harmless.
Like a dry leaf or dead twig, it lies inert until a spark kindles it to an inferno, destroying everything in its path.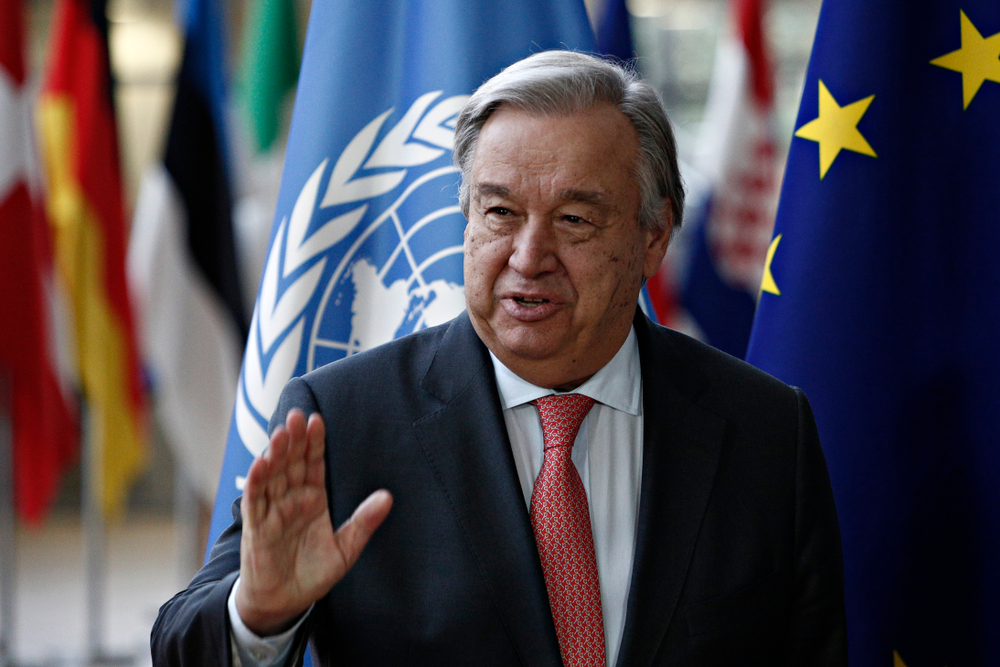 That spark is hate speech, the fuel that converts hatred to an active verb. Those who use it claim it is their right, asserting their freedom of speech but as Scientology founder L. Ron Hubbard wrote, "Freedom of speech does not mean freedom to harm by lies." He later added, "Harmful lies are the product of fear, malice and envy. They can drive people to acts of desperation. They can ruin lives. They create a kind of trap into which the teller and the target can both fall. Interpersonal and social chaos can result. Many wars began because of harmful lies." 
Recent decades brought us the internet and its unprecedented opportunities for communication. Hate speech, unfortunately, came along for the ride. The shocking and sudden upsurge in hate speech prompted the 1997 Council of Europe to set down a precise definition for it—one that left no doubt as to its sources, symptoms and circumstances: "all forms of expression which spread, incite, promote, or justify racial hatred, xenophobia, anti-Semitism or other forms of hatred based on intolerance."
The less of a person you can make your target, the easier it is to inflict abuse, pain and death. 
A dozen years later, the National Hispanic Media Coalition went further, specifying four areas as hate speech: "false facts, flawed argumentation, divisive language, and dehumanizing metaphors."
Haters far predating the Nazi propaganda machine have known and used those four factors to maximize their bile. A millennium ago, in 1095, Pope Urban II declared a holy war on Muslims, condemning them as "an accursed race, a race utterly alienated from God. Let this then be your war-cry. When an armed attack is made upon the enemy, let this one cry be raised by all the soldiers of God: 'It is the will of God! It is the will of God!'"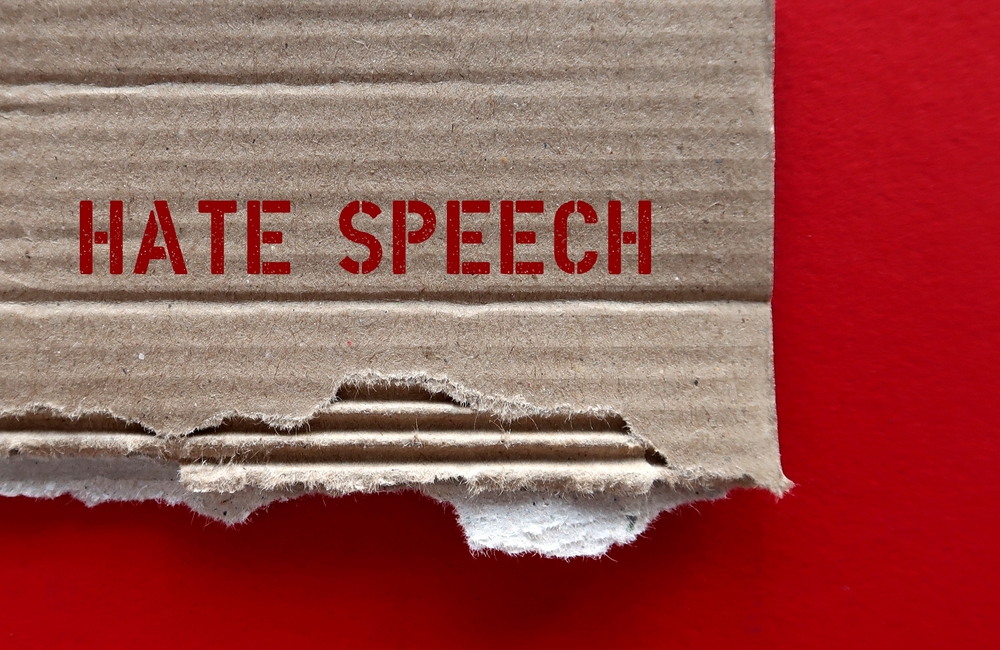 Urban's hate speech electrified his listeners, instilled in them a bloodlust, and four years later, resulted in the slaughter of every Muslim man, woman and child in Jerusalem. Urban's words set the tone for Islamophobia through the ensuing centuries, the common denominator being that Western culture is good, pure and God-fearing while Muslims are cruel, evil and godless. Hollywood ran with the stereotyped Muslim—from swarthy, saber-wielding villains to lascivious women to unhinged madmen bent on tearing down civilization—leading one exasperated critic, on watching his umpteenth celluloid Muslim stereotype, to remark, "They're either billionaires, bombers or belly dancers."
But the area most cherished and most effectively used by bigots has been dehumanization. The less of a person you can make your target, the easier it is to inflict abuse, pain and death on "it." Several generations before the Holocaust, German and Russian writers compared the Jewish people to parasites, fleas and vermin, often inviting readers, in canards too revolting to quote, to treat them as such. The Nazis who followed in their wake took that hate speech to a new level, making it a justification for murderous legislation and, later, annihilation.
"Hate is a danger to everyone—and so fighting it must be a job for everyone."
The Nazi playbook is the m.o. for present-day bullies like anti-Scientologist Mike Rinder, who resorts to the same analogies to rodents and pests to dehumanize Scientologists. Hate speech is many things—inhuman, unjust, degrading and dangerous. It is also profitable. Therefore those who engage in it too often find a platform for it. To cite one example: ABC daytime TV host Tamron Hall. After allowing full-time bigot Leah Remini to spew hate speech on her interview show, Ms. Hall then encouraged viewers to follow Remini's now-cancelled podcast where the ex-sitcom actress refers to members of the Scientology religion as "motherf—kers," "f—king idiots" and "schmucks," asserting their beliefs are "full of sh—."
The real-world effects of hate speech are so devastating that the United Nations has set aside June 18 as the International Day for Countering Hate Speech.
"Hate is a danger to everyone—and so fighting it must be a job for everyone," said UN Secretary-General António Guterres. "We are far from powerless in the face of hate speech. We can and must raise awareness about its dangers, and work to prevent and end it in all its forms."
Fighting hate speech, as Secretary-General Guterres indicates, is everyone's job. One need only be aware of Mr. Hubbard's checklist of the roots of hate speech cited earlier: fear, malice and envy. The next time you see a talking head seep bile against a religious minority, realize it's coming from a place of fear, malice and envy. And the next time you hear hate speech toward your own or another's religion in conversation, you have every right to ask its source which of the three—fear, malice or envy—spawned their attack.