The White House United We Stand Summit: Let's Join Forces to Overcome Hate

It was 10 days after 9/11.
The man shoved the gun in the shopkeeper's face, ignoring his pleas for mercy, knowing Muslims were "things," not people. He had already shot and killed two other Muslims.
He fired point blank at the shopkeeper and left him for dead.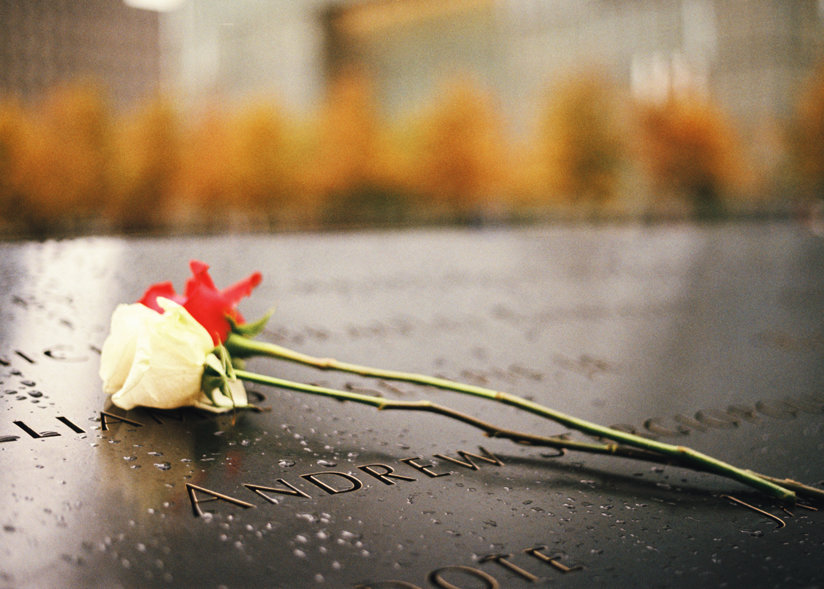 Dying, Rais Bhuiyan promised God that if he was spared, he would dedicate his life to others.
Bhuiyan miraculously survived. He lost sight in one eye but, as he later put it, "I gained new vision in my heart—how we can live together in peace."
After a pilgrimage to Mecca, Bhuiyan realized both he and the shooter were victims trapped in the same vicious circle of hate—one the hater, the other the hated.
The hater, Bhuiyan's attacker, was on death row. Bhuiyan forgave him. He rallied neighbors, fellow Muslims and those of other faiths to campaign to spare the man's life so that just this once the hate-begets-hate-begets-violence-begets-death cycle could be broken by mercy.
"Our strength is our diversity and other nations are watching us."
Bhuiyan did not succeed, but he gained a changed man. The shooter, moved by the charity of those he had wronged, begged and received their forgiveness, renounced hatred, called Rais Bhuiyan his brother and went to his death redeemed. Bhuiyan, moreover, comforted the man's son, telling him, "You've lost a father, but you have gained an uncle." He became the boy's mentor thereafter.
Survivors of hate like Rais Bhuiyan gathered at the White House last week for the eight-hour United We Stand Summit. They shared stories of how being on the receiving end of hate-fueled violence transformed their pain into purpose. Today, as a result, they are advocates, not victims.
Survivors were joined by religious and civic leaders, community organizers, law enforcement officers, philanthropists, journalists, mayors, heads of government agencies, hate crime experts and the Vice President and President of the United States.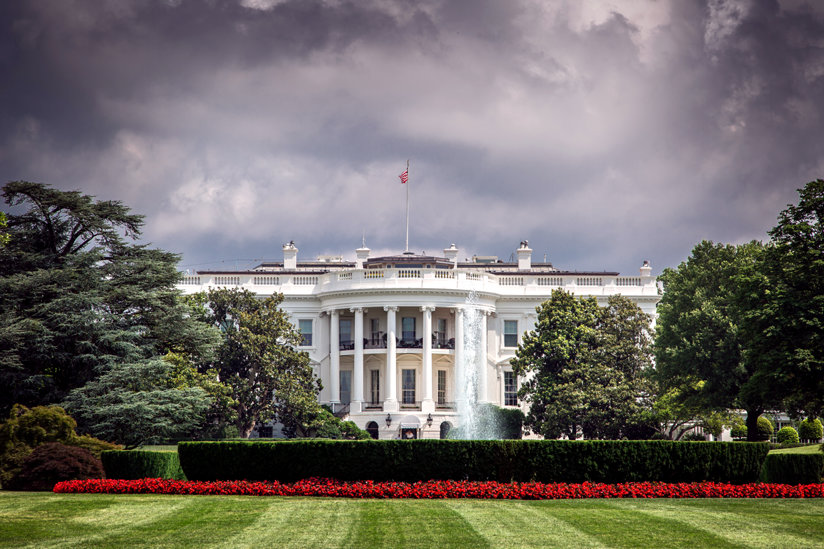 A sampling:
Eboo Patel, founder and president of Interfaith America, a Chicago-based international nonprofit that aims to promote interfaith cooperation: "We are the most religiously diverse nation in history. We heal hate with hope."
Arthur Brooks, author and social scientist: "Because you fundamentally disagree with me doesn't mean you want me to cease to exist. We must continue loving each other, especially because we disagree. Our strength is our diversity and other nations are watching us."
"This isn't just my community, it comes to all minority communities—Asian, Muslim, Jewish. We are targeted and attacked. We must act together as one."
Sharon Weston Broome, Mayor of Baton Rouge: "At the end of the day it is our care, concern and love for our fellow human that is our true measure of our greatness as a nation."
Vilma Kari, victim of a 2021 anti-Asian hate crime: "'Why me, God?' I asked. 'What have I done wrong to You?' Weeks and weeks I couldn't find the answer. Then I got a call from a priest: 'Vilma, do not question your faith. We are all born with free will. And at that attack that man was exercising his free will. It's nothing you did.' So on my birthday I went to Church and prayed for the blessings that I was spared. I prayed for my attacker. I prayed that he finds help. I knew that my prayer would be answered. The faith helped me heal myself physically, mentally, emotionally. We have to overcome that fear."
Joseph Borgen, victim of an antisemitic hate attack earlier this year: "I come from the same neighborhood as Vilma. This isn't just my community, it comes to all minority communities—Asian, Muslim, Jewish. We are targeted and attacked. We must act together as one."
Susan Bro, founder of Heather Heyer Foundation, named after her daughter, who was killed in Charlottesville in 2017: "To this day white supremacist stickers are still put at the site of her murder. The truth is that the loss my family suffered is part of a larger picture. Hate crimes are on the rise. We must shine the light of truth, justice and equity on this issue."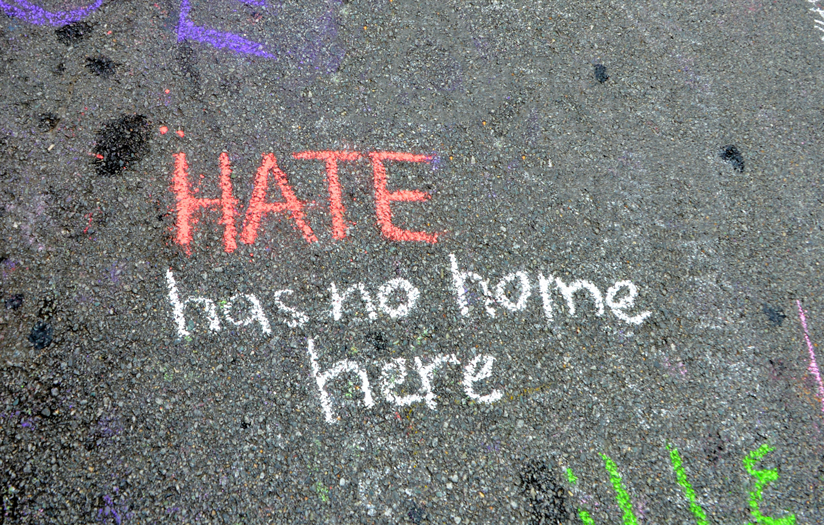 Dawn Collins, mother of 2nd Lieutenant Richard Collins III, stabbed in a hate crime on the University of Maryland campus: "A few days before he was killed he told me the world would one day know his name. Now it has been spoken in the White House. It means that almighty God has heard my prayers and that his death is not in vain. There are those who put a name on what true patriotism is. My son would have been third-generation military. He took an oath to defend our country against all enemies, foreign or domestic. Defend ALL Americans."
Susan Rice, Director of the Domestic Policy Council and former U.S. Ambassador to the United Nations: "We are here to say we are stronger than hate."
Kamala Harris, Vice President of the United States: "On this day 59 years ago four white supremacists planted dynamite in the basement of the 16th Street Baptist Church in Birmingham, Alabama. The blast took the lives of four beautiful little girls and injured over a dozen more people. Today America is again looking at and confronting the epidemic of hate-fueled violence. We have seen our neighbors, our friends, our loved ones attacked simply because of who they are or where they pray."
"There's roughly one news article for every 10 hate crimes reported to the FBI. We barely acknowledge them in our national discourse."
Sindy Benavides, CEO of the League of United Latin American Citizens: "We can't fight it alone. We're all here because our power comes from working together and supporting each other against our common enemy, hate."

Joe Biden, President of the United States: "When Americans stand united to renew civic bonds and heal divides, we can help prevent acts of hate and violence."
Unidentified Baton Rouge police officer in a Facebook post a few days before he was ambushed and killed in a hate crime: "Don't let hatred fill your heart."
The by-invitation summit at the White House, brought into existence after an urgent letter to the President from five civil rights leaders, was a true United We Stand experience—crossing party lines, ethnic and racial boundaries, cultural differences and representing a tapestry of religions. Set at the executive seat of the most powerful democracy on Earth, the optics were clear: putting an end to the cancer of hate and hate-fueled violence is the most important issue facing America today, for if allowed to fester in our society—a spreading malignancy where no group may call itself free from threat—no other problem can resolve.
The attendees listened to the grim, soaring statistics of hate crime as presented by William Braniff, Director of the National Consortium for the Study of Terrorism and Responses to Terrorism and trainer of FBI agents in counterterrorism. He testified before the Senate in 2019 that perpetrators of hate in America have a higher success rate and are better financed than foreign terrorists like al-Qaeda. But hate-fueled violence is a signature threat that has only increased since Braniff's testimony three years ago. He warned: "If policymakers focus just on the 70 or so terrorist attacks that occur in a given year and not the 7,000-plus hate crimes, they'll make national security and public safety decisions based on less than 1% of the ideologically motivated crime that occurs in this country."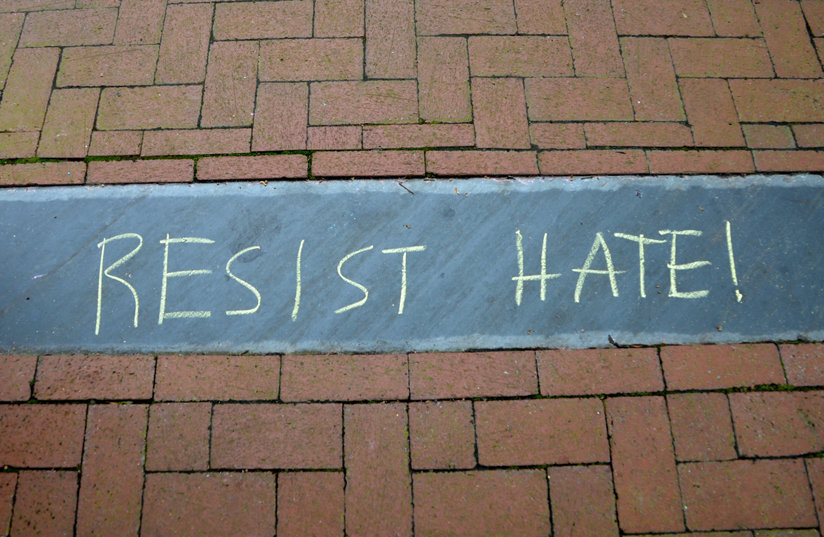 Braniff added, "There's roughly one news article for every 10 hate crimes reported to the FBI. We barely acknowledge them in our national discourse." The United We Stand Summit, however, gave him hope, as the first meeting he has attended that treats terrorism and hate crime as equally threatening.
Joining Braniff was Dr. Cynthia Miller-Idriss, Director of the Polarization and Extremism Research and Innovation Lab at American University that designs and tests programs focused on what works to prevent violence. "Before the internet, "if you wanted hate you had to find it and sign up for it," she said. "Now in the digital world hate finds you… it runs on a constant loop between the online and offline worlds."
Miller-Idriss added that it's easy to see how even individuals who don't espouse violence find themselves so exposed to hate and violent content it becomes the norm, "just the way things are these days." Major social media platforms, she said, fail to take action on 84% of antisemitic posts and on 89% of anti-Muslim posts.
"Racism was just the price of admission."
But Braniff and Miller-Idriss reminded attendees that as prevalent as hate can be, proofing people against it can be simple. They shared that when a person is equipped with educational tools—even videos as brief as 30 seconds—they can be steered away from hate-fueled violence.
One individual who courageously rejected violence was former skinhead Christian Picciolini. Once a leader in a white supremacist organization, he is now the founder of Life After Hate, an organization that helps former haters reclaim their humanity. Picciolini reminded the attendees that as a 14-year-old kid getting recruited, it wasn't the ideology that attracted him. He hungered for "identity, community and purpose and the first people who showed me that were neo-Nazis. Racism was just the price of admission."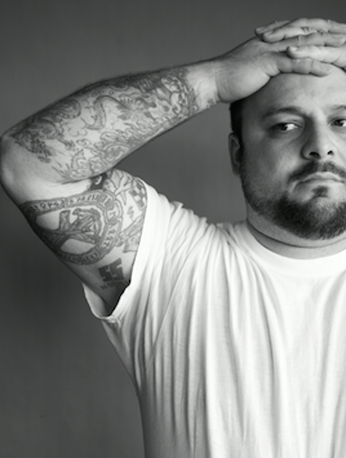 "We all hit potholes and they direct us to these fringes," Picciolini added, specifying that these "potholes"—traumatic situations—can be handled with adequate jobs, healthcare and education. He pointed out that many white supremacists are ordinary people who have lost their identity, community and purpose, who are suffering financially or have domestic problems and can find no sympathetic ear except a hate group. Instead of making hatred a home base for people in need of identity, community and purpose, we can show them the way to something more positive that fulfills those needs, Picciolini said, "and then you won't spawn people like me."
The President—responding to the call to help those in need of identity, community and purpose—announced a new initiative, "Dignity.US," to attack hate-fueled violence with community involvement and service to others. Noting that the young people of our time are the least prejudiced and most willing to be engaged, the President called on Congress to foster an environment in which community service and helping others is a practical career path.
Calling for "a new era of national service" and for Congress to remove social media's near immunity from accountability for hate speech, the President also advocated partnerships with schools to address bullying, and more funding to protect houses of worship from violence.
"Grief is universal, but so is hope and so is love," the President said. "The power is within each of us to change the story of our time."
As Scientology Founder L. Ron Hubbard wrote, "A primary trap is to succumb to invitations to hate."
When we deny hatred a harbor, and instead respond with forgiveness and compassion, as Rais Bhuiyan did to his would-be killer; when we deny oxygen to hate, as Christian Picciolini does daily, helping former white supremacists regain their decency; when we create partnerships of engagement and love across all boundaries through summits like United We Stand, we refuse to succumb to invitations to hate—and with that refusal, offer a ray of hope for a better world.