Portrait of a True Leader: David Miscavige
I have a firm belief that leaders are born, not made. It doesn't matter how small or large the organization or activity they oversee, it matters that they somehow possess the tenacity and character to do so compassionately and effectively. They don't stray onto the service road, they fly across life's superhighway, ethically I might add, toward the goal of bettering the lives of one and all. Their pay is not in dollars, it's in the help they give and watching that help blossom into the happiness of others.

One can spot a true leader miles away. Their certainty of ability, humbleness in accomplishment and compassion for the whole damn world and every person in it are all visible.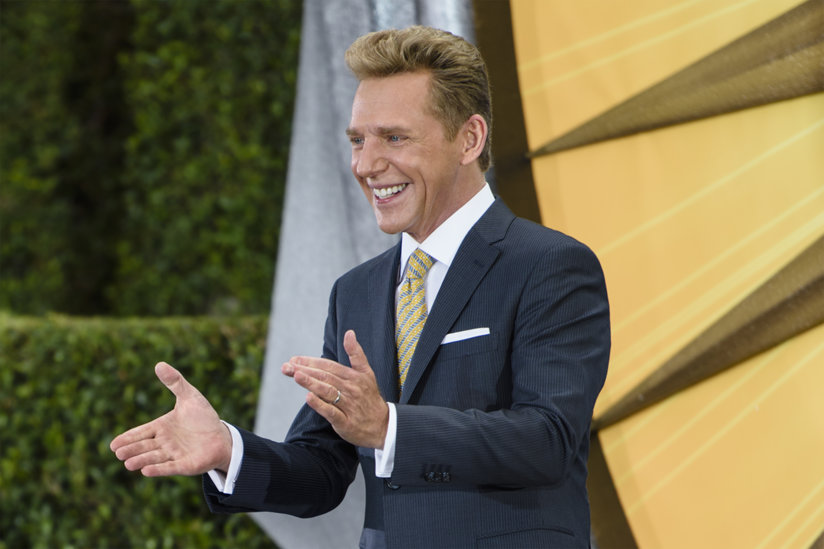 You just take one look at such a person and you know this guy (or gal) can be trusted with your very life. And it doesn't matter if you're a millionaire or a bum, you're treated the same by a true leader and walk away feeling like a king.
A true leader rolls up his sleeves and fights in the trenches right alongside you if he has to. He confronts whatever he must to overcome any barrier preventing him from leading his group to victory. He doesn't care about the dangers and does what he must in spite of them to safeguard and advance his group's goals and purposes and those of every individual in it.
He is a crusader, not a martyr.
I have had the good fortune of knowing many great leaders in many professions and industries, but one stands out above all others: David Miscavige. Mr. Miscavige was a trusted friend of L. Ron Hubbard. Mr. Hubbard had no doubt that David Miscavige was a true leader.
Mr. Miscavige cares about what goes on with everyone, everywhere.
Mr. Hubbard trusted David Miscavige would lead our church in the direction that Mr. Hubbard envisioned.
And what was Mr. Hubbard's vision? The Aims of Scientology, which he wrote in 1965, best describe it: A civilization without insanity, without criminals and without war, where the able can prosper and honest beings can have rights, and where Man is free to rise to greater heights.
What Mr. Miscavige has done and continues to do as the leader of my church is nothing short of miraculous. This can be seen just in the fact that most religions do not survive past the death of their founder. Our religion, thanks to his leadership, has grown exponentially. He has seen to it that you can find a Church of Scientology in virtually every corner of the globe, offering help to all who visit, with our scripture translated in many languages. He has overseen the establishment of social betterment organizations that truly help individuals help themselves and their environment, all in the spirit of achieving the Aims of Scientology.
Mr. Miscavige cares about what goes on with everyone, everywhere. In leading our church's crusade for religious freedom, he has always fought for the freedoms of all, as he works to restore honesty, integrity and responsibility across humanity.
I remember the first time I met Mr. Miscavige in person many years ago. I was receiving an award for my humanitarian contributions. He was the master of ceremonies and I was invited to the podium to be presented the award from him personally. I was extremely nervous. When I got up on stage and shook Mr. Miscavige's hand, my nervousness melted away and I felt suddenly calm and comfortable. He presented the award and I thanked him for all he does for our religion and for each of us as Scientologists. He acknowledged me and told me that it was my contributions that helped make it possible to accomplish the Aims of Scientology.
I felt like a king.
Since that day I have had many opportunities to interact with Mr. Miscavige, all of them wonderful. I can tell you from these personal experiences that not only is he a true leader, he is also sincere, friendly and full of heart.
He is both a true leader and a true friend.