Freedom is Just Freedom
Historically, the human race has excelled in the fields of prejudice and discrimination. Historically, the human race has then demonstrated—by its actions and attendant consequences—that all such efforts to make others less "human" and therefore targets for persecution have been nothing but destructive, not only to the victims of such crimes, but to the perpetrators.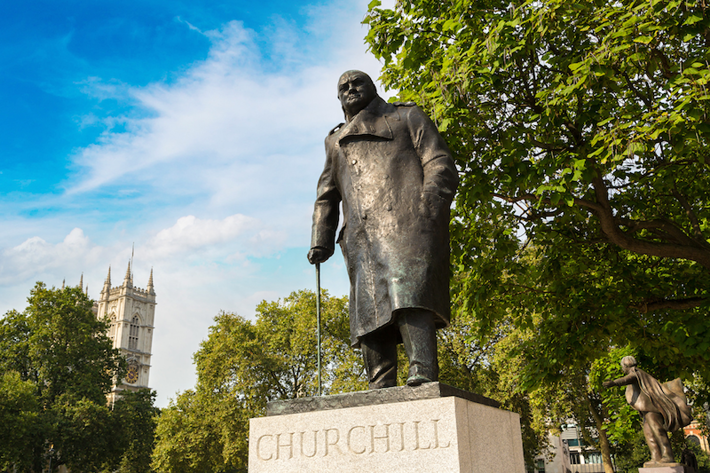 Perhaps it is true that "what goes around comes around." Perhaps there is some deep, in-built mechanism within the very structure of the universe that balances out such things in the end, but I don't believe so. I think that we all—ultimately—are the masters of our own fate, and it seems also true that we judge ourselves more harshly than anyone else.
I believe human beings are basically good. Even the bad ones. Even the worst individuals that the world has to offer have some recognition that crimes against their fellow men and women are wrong. If history has taught us something else, it's that those who persecute and terrorise—the despots, the warlords, the drug dealers and arch criminals—all suffer a wretched and ignominious end that seems somehow befitting and just.
I have been the target of discrimination, both of a religious and a personal nature. As an individual, I have been attacked for not believing what I am supposed to believe, not leading the lifestyle I am supposed to lead, not sharing the viewpoints I am supposed to share. I say "supposed" because the attacks leveled at me—on social media forums, in newspapers and magazines, on television and in person—have all come from sources that were uninformed, prejudiced, biased, and motivated by nothing more than the desire to shock, scandalise, ridicule or demean.
I am a Scientologist. I have been an active Scientologist for over thirty years. More times than I care to recall I have been "told" what Scientology is by individuals who have never read a book, never stepped inside a Scientology Church, undertaken a course of study, or even asked questions of a Scientologist and taken time to consider those answers.
To me, and perhaps I am alone, this seems to be a very strange approach. It would be akin to my writing a learned and "authoritative" article on the subject of heart surgery, never having studied medicine, never having witnessed such a procedure, never having even discussed the subject with someone who had themselves performed these procedures. If knowing nothing about a subject is the only prerequisite to becoming an authority on it, then I seem to be missing a basic understanding of what it is to be an authority.
Everyone has a right to an opinion. Everyone has the right to speak freely about what they think and what they believe. We—each and every one of us—also have a right to express our opinions about what other people think and believe. Without those rights and the continual insistence that those rights belong to everyone, then we may as well sacrifice the right to life. Communication is life. Individuality is life. Without it we are dead.
However, what we do not possess is the right to undertake concerted and strategized attacks against things about which we know nothing. Fear is founded in ignorance. So is prejudice. So is discrimination. So are hate crimes and religious persecution. Take that road, and we take the road to pogroms, genocide, ethnic cleansing, the Holocaust.
Take that road, and with every step we become a little less rational, a little less tolerant, a little less compassionate. The final destination is hatred, division, inhumanity, terrorism and war.
As Churchill so wisely observed, "Those that fail to learn from history are doomed to repeat it."
Perhaps the greatest lesson of history is that we have learned very little from it.
The greatest irony is that those who attack others for their individual beliefs actually believe they are defending the right to individual beliefs. They are not. They are advocating the denial of freedom in all its forms.
There are those that are trying to make the future a better place. They do not accomplish this with intolerance. They accomplish it with kindness, compassion and humanity. To criticise, attack, ridicule, demean, denigrate and refute the attitudes, viewpoints, beliefs, individuality and personality of others because of what you "think" as opposed to what you know is to admit that you are ignorant and inhuman.
I do not believe that is true of anyone. Not fundamentally.
The greatest irony is that those who attack others for their individual beliefs actually believe they are defending the right to individual beliefs. They are not. They are advocating the denial of freedom in all its forms.
We have taken that road so many times before.
In the last three thousand four hundred years, the world has been at peace for only two hundred and sixty-eight of them.
That tells me that the very last thing we should be doing is repeating what we have previously done.
Freedom is not freedom to hate and discriminate, nor is it freedom to persecute and terrorize those who do not share the same views.
Freedom is just freedom.
It's as simple as that.