America Indivisible Brings Leaders Together to Counter Anti-Muslim Hate
Two questions:
Are you a Muslim?
If not, do you know a Muslim personally?
The odds are good (better than 50-50, in fact) that if you answered the first question with a "no," the second was a "no," too.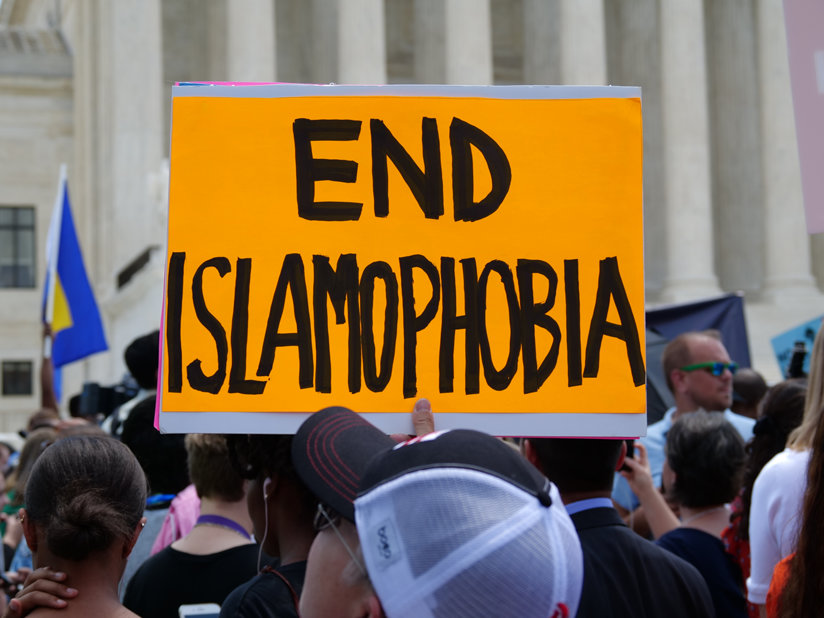 Like all of us, your likelihood of anti-Muslim bias—conscious or unconscious—rises proportionately to your lack of familiarity with Muslims or their religion.
America Indivisible, a nonprofit crusade against anti-Muslim bigotry, has a unique and effective approach to reversing that trend. By reaching out and training civic and community leaders to effectively counter racial and religious bigotry and widen the percentage of Americans who know Muslims, Sikhs, South Asians, and Arab Americans, the coalition steadily builds a team of influencers at every level of society with the common purpose of ending Islamophobia. Result: a truly equal and inclusive America—an America Indivisible.
"Much of the discourse about Islam conflates the actions of a minority with the majority of Muslims."
The challenge is certainly there. According to Todd Green, Executive Director of America Indivisible, a glance at the news headlines is all one needs to confirm that a fear of Islam is "justified." "This is particularly the case with the high-profile terrorist attacks perpetrated by people with a Muslim background, who point to Islam as a source of inspiration," Green observed. "But there is more than meets the eye when it comes to the way we understand violent episodes involving Muslims. At the very least, much of the discourse about Islam conflates the actions of a minority with the majority of Muslims. This conflation is one of the building blocks of Islamophobia."
To combat Islamophobia, America Indivisible holds frequent Public Leaders for Inclusion Councils (PLC). These multifaith summits educate and create understanding. "What I love about the Public Leaders for Inclusion Council is that it affords us the opportunity to collaborate with government officials at the local and regional levels who possess a passionate commitment to countering anti-Muslim hate and to building resilient communities that foster religious pluralism," Green said.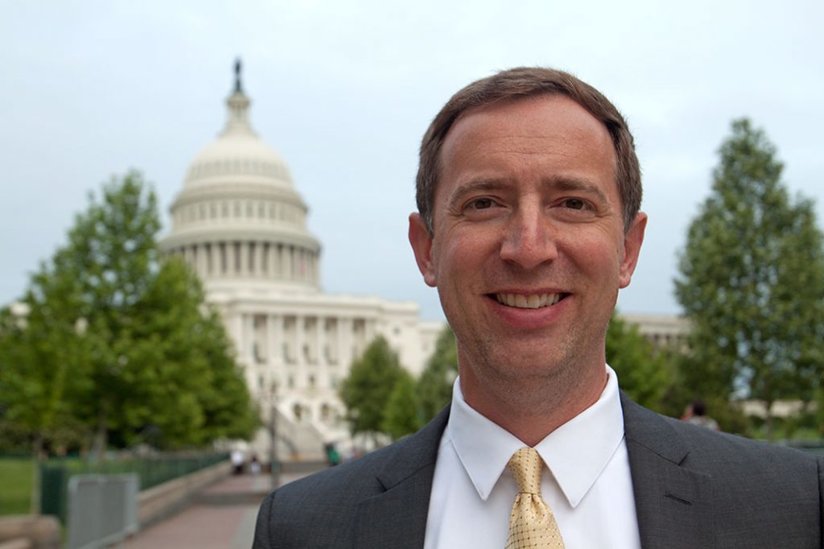 This past month's PLC, for example, covered a wide range of issues including an overview of how anti-Muslim bigotry functions as racism; how different organizations and individuals bridge the divide between partisan lines; how local government can challenge law enforcement practices that contribute to racialized anti-Muslim bigotry; and how bigotry-impacted communities engage in civic efforts to heal. Participants at the conference's end then had the opportunity to explore their respective visions for anti-bigotry efforts in their home communities.
In the U.S., 55% hold unfavorable views of Islam while 38% hold unfavorable views of Muslims.
The all-star roster of speakers and discussion leaders at the two-day summit were Todd Green, Executive Director of America Indivisible; Melissa Rogers, Executive Director of the White House Office of Faith-Based and Neighborhood Partnerships; Paul Monteiro, Director of the United States Department of Justice Community Relations Service; Dr. Dilara Sayeed, President of the Illinois Muslim Civic Coalition; Suhail A. Khan, Director of External Affairs at Microsoft; Guthrie Graves-Fitzsimmons, Communications Director of the Baptist Joint Committee for Religious Liberty; Rizwan Jaka, Co-Chair of the Muslim-Jewish Advisory Council of Virginia, Maryland and Washington, D.C.; Anam Mumtaz, Sergeant of the Metropolitan Police Department; Abigale (Abbie) Haug, Program and Communications Associate of the Inclusive America Project at the Aspen Institute; Sim J. Singh, Senior Manager of Policy & Advocacy at the Sikh Coalition; and Aysha Ahmed, Deputy National Organizing Director of Emgage.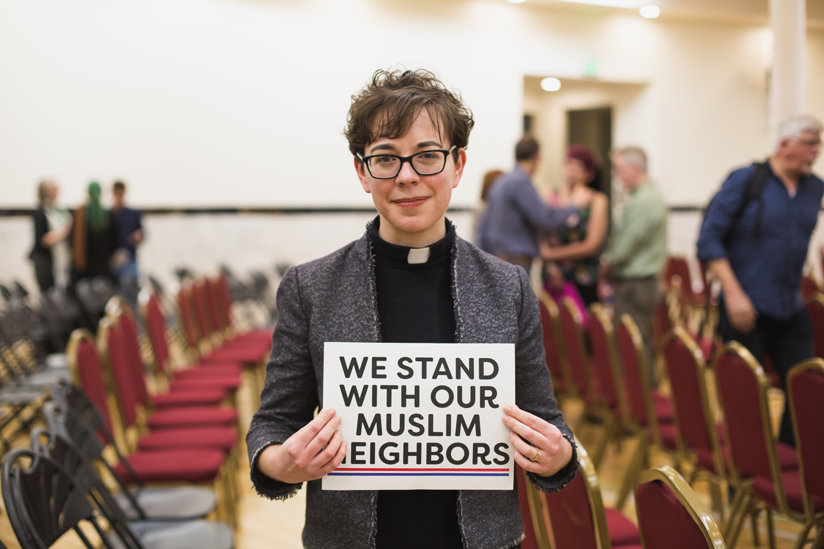 Neither the attendees nor the speakers had any illusions about the task confronting them. In the U.S., 55% hold unfavorable views of Islam while 38% hold unfavorable views of Muslims.
In Europe, the figures are even worse: in France, 60% believe that Islam is at odds with their nation's values, a figure that rises to 72% in Great Britain. The statistics are similar throughout Europe, and the numbers roll out in a similar fashion throughout the non-Muslim and Muslim-minority nations of earth.
Tackling a brand of prejudice that permeates much of the globe may be daunting, but America Indivisible and its partners embrace the challenge.
As Green puts it, "PLC members are not just adding a line to their résumés by joining this program. They are enthusiastic change agents.
"It's an honor to partner with them."