Disney Has a Problem
Several of my cohorts have commented on the moral decline of the Walt Disney Company. I couldn't agree more. But since that has become an established fact, there's another angle that is perhaps more relevant: the more nuts and bolts—business—perspective of Disney.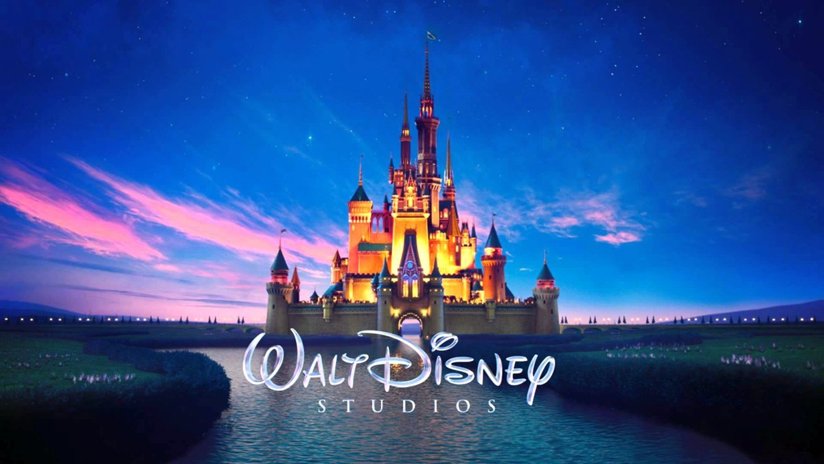 The most basic fact is this: The Walt Disney Company is a huge corporation. It is listed on the stock market.
As I write this, Disney's gross revenues are on track to exceed $60 billion in fiscal year 2018.
If Disney were a country, it would rank in the 70s out of 196 countries in the world in terms of gross domestic product.
How do you do that? You get that big and rich by staying focused. As a corporation you have to do that, because you have a legal obligation to act in the best interest of your shareholders.
Focus starts with basic purpose. This is commonly stated in a company's vision or mission statement. Not too many years ago, the company's vision statement was: "To make people happy." This is a wonderful aspiration. Personally, I love it, but it lacks the steely-eyed focus that investors look for.
Here is the combined vision and mission statement today: "The mission of the Walt Disney Company is to be one of the world's leading producers and providers of entertainment and information. Using our portfolio of brands to differentiate our content, services and consumer products, we seek to develop the most creative, innovative and profitable entertainment experiences and related products in the world."
In typical modern corporate speak, the statement says it all: Disney is there to make a buck and it's clear that the people to be made happy are the stockholders. Go to the corporate website's homepage and it's immediately apparent. There are Walt and Micky in bronze, regarding the house that mouse built—and there at their feet, the first bit of information you see is the stock price.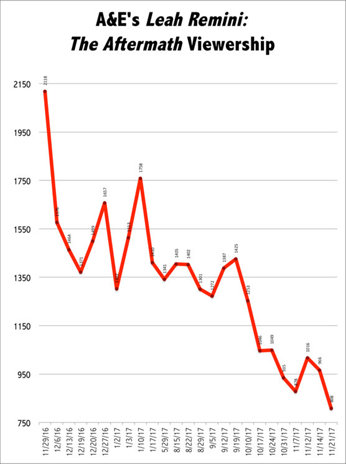 When the focus is on making money and one wants to maximize opportunities to do so, it makes financial sense to diversify. Hence this corporate body is made up of many parts with very specific names: Media Networks, Theme Parks and Resorts, Studio Entertainment (movies), and Direct-to-Consumer (streaming and other content distribution). Each one has to pull its financial weight and contribute to the bottom line.
Besides divisions, the company also has investments. One of these, way down deep in the bowels of the corporate body, is a little appendix known as the A&E Network, which Disney co-owns with the Hearst Corporation.
A&E has a long history of ownership and programming and over the years has had its ups and downs. Currently it's experiencing a down: Quarterly reports show that A&E's advertising revenue has been down every quarter since January 2017.
That's not surprising since advertisers have been fleeing A&E for more than a year for one specific reason: The appendix called A&E has an infection. The infection's name is Leah Remini.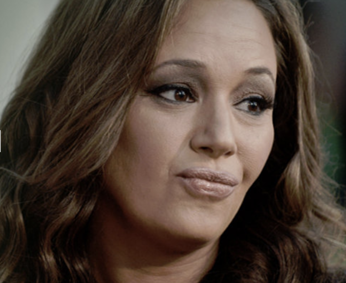 Leah Remini has an A&E show with one purpose: to attack and harass the Church of Scientology. Why? She has a gripe. Most people settle their gripes civilly. Not Leah Remini. She gripes on national TV. Her vitriol amounts to hate speech—which appeals to a few but is abhorred by most.
As a sad testimony to the bloodthirstiness of a portion of America's viewing public, Remini's show had a few people watching for a while. But the viewers had a short attention span for eavesdropping on an obsessed actress piously peddling her pet peeves and have moved on. The ratings have tanked. And advertisers, recognizing that they are paying a network for programming that is attacking a religion, are bailing out in droves.
So Disney now has a bad case of appendicitis. Usually when a person has appendicitis, the solution is to cut it out. The organ serves no useful purpose anyway.
That's Disney's problem. Endless hemorrhaging of advertising money is not in the best interest of shareholders. The most direct solution would be a Reminectomy. But I would advocate further preventative medicine: an A&E-ectomy.