Contagion of Faith
"And the Lord spake unto Job from the whirlwind."
It was in the days before microbes and pestilence shuttered the world's houses of worship—a quaint and happy time not so very long ago. It was then that not even a tornado could blunt the spirits of the congregants of Nashville's Mount Bethel Missionary Baptist Church. That first week in March saw a tornado wreak death and destruction across Tennessee. Along with fatalities and massive damage throughout the state, the church, which had served its community since 1885, was reduced to ruin, its main buildings roofless, its brick and mortar sanctuary swaying and exposed to the weather, wooden beams tottering.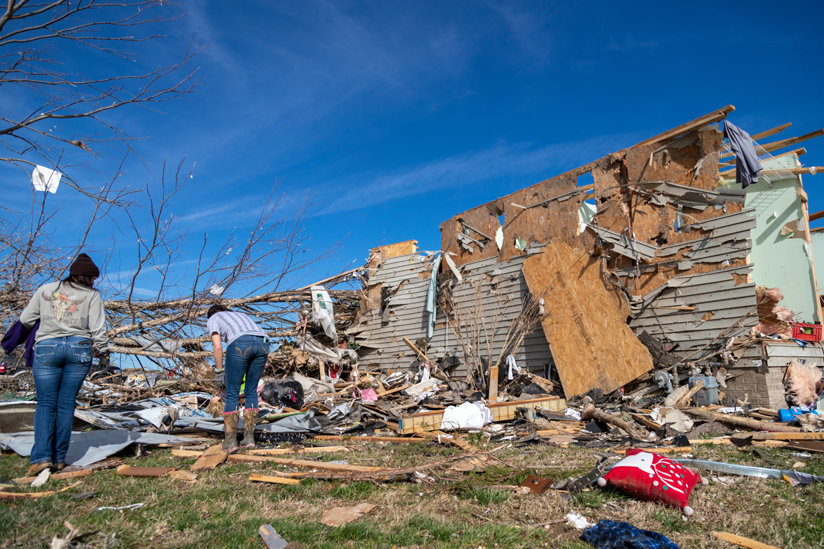 Despite the calamity, Pastor Jacques Boyd led his congregation in prayer and song under a hastily contrived tent in the parking lot. The church called it "worship in the rubble."
Contractors repairing power lines nearby doffed their hardhats as the congregants, including Tennessee Governor Bill Lee and his wife, sang and prayed.
Faith, as we have learned from Pastor Boyd and his congregation, doesn't need a sanctuary of brick and mortar.
Can you feel it? Something else is in the air besides germs. Something far more powerful.
And now just a few short weeks later, all of us suddenly find ourselves searching for faith elsewhere than where the signs and marquees direct us. But faith needs no seats, no altar, no stained-glass windows, no doors nor even walls. We can find it in the stillness of an open field at sunset. In the apartments whose residents rise to cheer and applaud healthcare workers as they change shifts in their local hospitals in Lyon, Madrid, Vancouver, Granada, Atlanta. In a dad in Montana taking his Christmas lights out of storage and stringing them on the tree outside his five-year-old son's bedroom window so that the child will have some reminder of light and hope.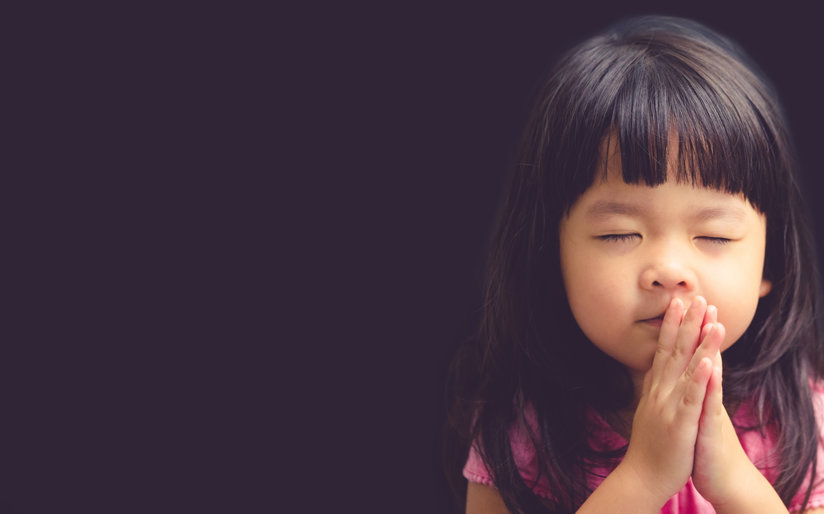 Most of all, it is people caring for others in every way and in every walk of life, even if only at a distance—through a computer screen or a cell phone; through food handed out with blue-gloved hands at the Bowery Rescue Mission in New York City; or through Neil Diamond at his fireplace strumming out a viral video of "Sweet Caroline" with new lyrics to suit the times ("Hands… washing hands…").
Can you feel it? Something else is in the air besides germs. Something far more powerful. Something that doesn't come after us, but rather comes from us. Faith tells us, "Life lives!" as it waits patiently for us to notice its presence. And bit by bit, person by person, life by life, despite plagues and tempests, perhaps a new kind of "pandemic" will emerge: a contagion of Faith.