Church Is a Haven: No Touchy!
If you're a Latin nerd like I am, when you see the word "sanctuary," you immediately recognize it as hailing from the word "sanctus," AKA "holy." But its meaning was broadened in the Middle Ages to embrace the notion of a church or other sacred place where a fugitive is legally immune from arrest.
Pretty precise, you might say!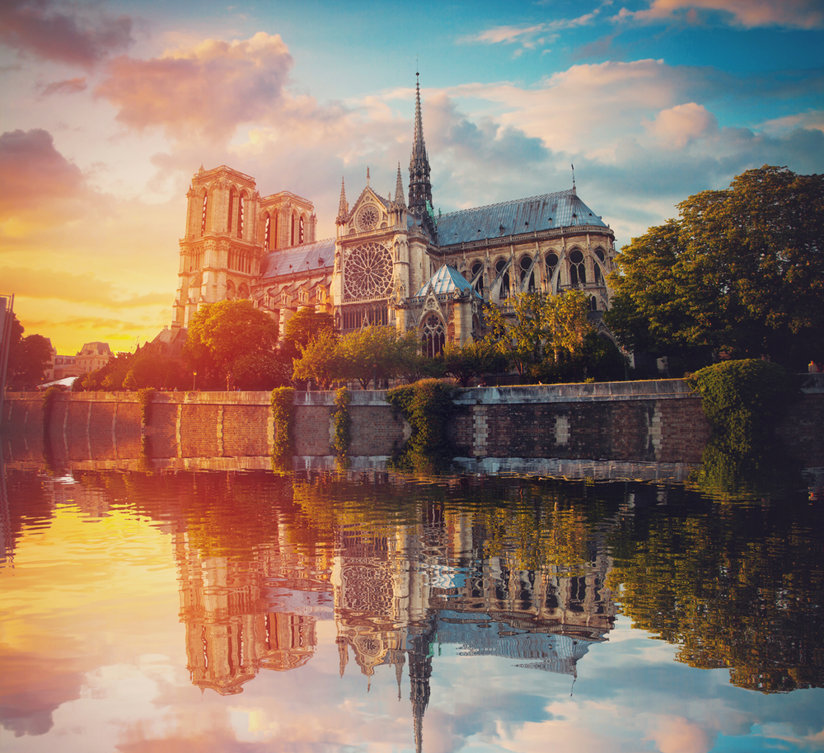 Who doesn't remember that poignant scene in The Hunchback of Notre-Dame film, based on Victor Hugo's famous French novel? Set in 15th-century Paris, it evokes life in this European city during the reign of Louis XI. I don't know a single viewer who isn't rooting for the bell ringer, Quasimodo, as he swings and clambers to save the gypsy woman, Esmeralda, from being publicly executed on the premise that "she's a witch." Remember how he cries out: "Sanctuary! Sanctuary!" as he scoops her to safety, whisking her into the bosom of the cathedral's belfry. We are still uncertain of her fate at this point as the king may be called upon to annul her right to sanctuary (it wouldn't be a story without a bit of tension!) but we do know that, for now, she is saved from certain death.
This notion wherein places of worship are able to offer protection from outside threats has been around for a long time. The Egyptians, Greeks and Hebrews recognized a religious "right of asylum," protecting criminals (proven or suspected) from legal action, at least to some extent. This principle was later adopted by the Christian church; various rules were made, detailing how to qualify for the right of asylum and what degree of protection one was entitled to.
Isn't that one of the key reasons religion exists? Besides recognizing and enhancing the spiritual aspect of humankind, its staple values are solidarity and succor.
One amusing anecdote concerning the use of sanctuary occurred during the Wars of the Roses in 15th-century England. At the time, the country's royalty was split in two, with supporters on both sides fighting for control of the throne. This meant that, after a battle was won, adherents of the losing side were likely to find themselves trapped in the winning camp's territory, unable to return to their side—an uncomfortable position to be in! So off they would rush to find sanctuary in the nearest church until it was safe to step out. This solution proved a saving grace for Queen Elizabeth Woodville, consort of Edward IV of England: in 1470, when the Lancastrians briefly put Henry VI back on the throne, Edward's queen was living in London with her young daughters. They promptly moved into Westminster Abbey for sanctuary, living with all the mod cons (by 15th-century standards!) until her husband finally regained the throne in 1471. When he died in 1483, Elizabeth took her children and sought sanctuary, again, at Westminster. It is said that she came equipped with so much furniture and was in such a rush to move in that workmen had to partially demolish some of the walls to get all her belongings inside fast enough!
Stories of sanctuary like Elizabeth Woodville's aren't exactly front-page news in our modern world. But one particular case recently caught my eye. Evidently, a sense of humanity has recently been demonstrated by a large group of individuals in Holland. The venue: the Protestant church of Bethel in La Hague. It may not have the square footage of Westminster Abbey but the members of its congregation certainly have hearts the size of a cathedral!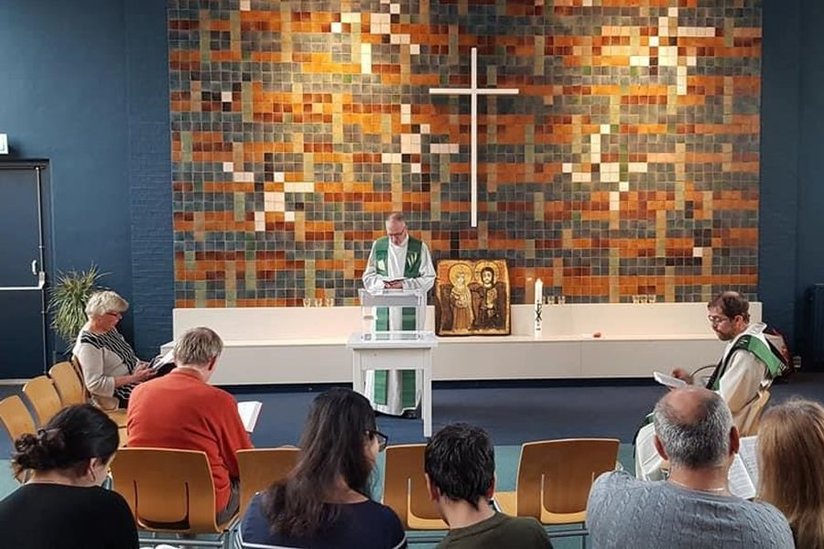 On October 26, 2018, Bethel Church began what would probably become the most epic and lengthy religious service in history. But this was not a bid by the church to get a mention in the Guinness Book of Records or to make a name for itself on social media. Its purpose was of a much nobler nature: to protect five Armenian political refugees (including three children) who recently received deportation papers after having spent the last eight years living in the Netherlands.
Under an obscure Dutch law, police officers are forbidden from entering a church while a service is underway. So be it: at the last count, the service had been ongoing, 24/7, for well over 1,000 hours!
What started out as a discreet, last-ditch effort by a small group of local ministers, gradually mushroomed into a national movement, attracting members of the clergy and laymen alike from all over Holland. More than 550 pastors across approximately 20 denominations have rotated through Bethel Church, keeping the service alive and the Tamrazyan family safe and sound. The service has even become so popular that the church had to issue tickets to monitor attendance over the holiday season, and the sermons were even streamed on Christmas Eve and Christmas Day. Travel to Bethel has become something of a pilgrimage since this Christian initiative was first undertaken. For isn't that one of the key reasons religion exists? Besides recognizing and enhancing the spiritual aspect of humankind, its staple values are solidarity and succor.
This age-old tradition of honoring the sacredness of a house of worship, protecting the congregation within from aggression or ostracism, would seem inviolable in any self-respecting society. And yet the world looked on in horror on October 27, 2018, when a gunman entered Tree of Life synagogue in Pittsburgh and opened fire during the Shabbat morning service, killing eleven people and injuring seven. It is considered the deadliest attack ever perpetrated against a Jewish community in the United States. It's reminiscent of the message that was sent out 80 years prior by the brutal Nazi security boss in an urgent telegram to German police. And we all know how that chapter ended.
Interviewed just hours after the Pittsburgh massacre, USA's Commander in Chief declared: "If they had some kind of a protection inside the temple, maybe it could've been a very much different situation." But this begs the question: why would protection in the form of weapons be necessary in any house of worship? What happened to the sacrosanct concept of sanctuary? Why would Tree of Life be any different from Westminster Abbey or Bethel Church? No matter the religious denomination, human beings have an inalienable right to aspire to spirituality and follow the creed of their choosing.
Today, I can almost hear the echo of Quasimodo's "sanctuary!" yell. May the principle peal on into the future, reminding us that, unlike savages or beasts of the forest, we spiritual beings are capable of tolerance, understanding and protection of our fellow man.
Vivat sanctuarium!