A&E Attacks Religions. Yours Could Be Next.
"For the love of money is a root of all sorts of evil, and some by longing for it have wandered away from the faith and pierced themselves with many griefs." – Timothy 6:10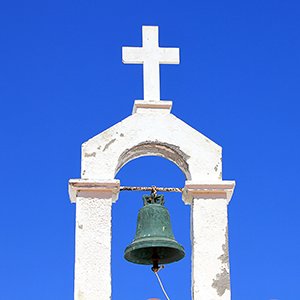 Where does A&E CEO Nancy Dubuc draw the line for hate-based propaganda on her network? Apparently nowhere. The financial beneficiary of their slanderous attack-show against Scientology has just announced plans to expand the hate-mongering to other minority religions.
What ever happened to the time that A&E stood for Arts & Entertainment? What's it now, Avarice & Enmity?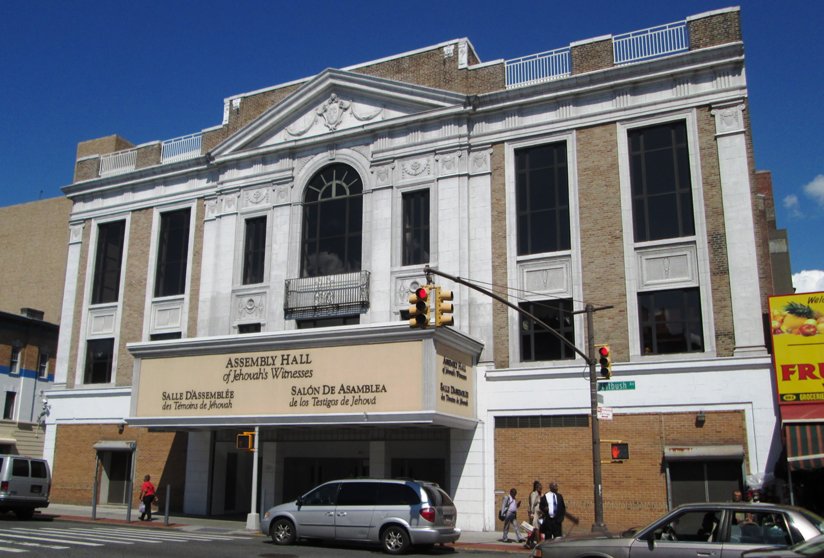 "Yes, I'm open to doing a season 3 in a different way," says Leah Remini, who, for the love of money, now plays the role of attack dog against her former religion of more than thirty years. The anti-religious ranter indicated that Jehovah's Witnesses could be next to find themselves under the show's bigoted lens.
Is this the beginning of an even more broad-scale, profit-driven hate campaign?
What ever happened to the time that A&E stood for Arts & Entertainment? What's it now, Avarice & Enmity?
Surely chairman emeritus Abbe Raven will step in to stop this nonsense before it hits the doorstep of the Jewish religion, her faith. If Ms. Raven reads this blog, I'd like her to remember that the Nazis exterminated millions of Jews in Europe, and that they too had large profit motives—stealing the possessions of the persecuted. Horrible.
I know what your motives were, what with A&E's tanking viewership and ratings. But airing this show that attacks the beliefs of countless innocent people who simply want to be good citizens in a country founded on religious freedom and the common good makes A&E nothing more than a pathetic bully with a platform that is not long for this world. You, of all people, should be the anti-Nazi, not aligning yourself with the values that justified the Holocaust.
Please, A&E, take your jackboot off the necks of Scientologists. And don't then place it on those of the Jehovah's Witnesses or others. Get back to making A&E about arts and entertainment. Be a public service that helps folks live in peace, not in hate and fear.
A&E, you've smeared your name and embarrassed yourself enough and should just move on now.
A&E, your "show" has led to some 500 documented threats of violence and death—including one from a 13-year-old boy who posted a death threat against a Church leader after binge-watching the show—and has resulted in acts of vandalism targeting the Church and its parishioners and leaders all while A&E executives like Nancy Dubuc, Paul Buccerri and Rob Sharenow stand happily by. This can't be good for A&E—what with advertisers with a conscience like Ikea, Mastercard, Georgia-Pacific and others pulling out of the show—and it's terrible for those companies still supporting it. How many Scientologists, Jehovah's Witnesses and offended others are customers or even employees of these advertisers who are actively creating a hostile work environment?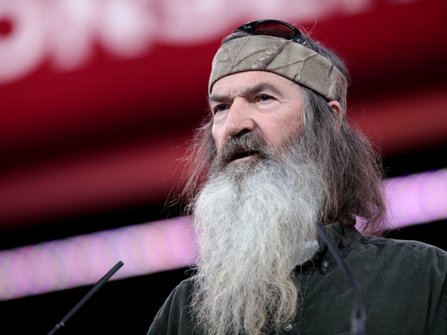 A&E, you've smeared your name and embarrassed yourself enough and should just move on now. You temporarily eliminated Phil Robertson from "Duck Dynasty" for incendiary comments attacking gays. Your own CEO even said the network decided to drop Robertson because its core values are "centered around creativity, inclusion and mutual respect" and that the network considered itself "champions of the L.G.B.T. community" and that it would be "disrespectful" to make your gay employees work with such a man. What about Scientologist or Jehovah's Witness employees (or whoever's next)? Or do you not employ those whose beliefs you "disagree" with? Why is A&E treating "certain" religions as though their members are a different class of citizens?
And how can Disney—an owner of the network—boast the "Happiest Place on Earth" on one hand and be a key investor in such hate on the other?
In 2013 A&E unveiled its new slogan: "BE ORIGINAL."
What's original about attacking religions?