World Remembers the Holocaust
Yom Hazikaron laShoah ve-laG'vurah, known more familiarly as Yom Hashoah, Holocaust Day, occurs each year shortly after Passover.
Commemorating and remembering the 6 million Jews who perished at the hands of the Nazis and their collaborators in World War II, as well as the heroism of the Jewish resistance during that time, Holocaust Day has been marked with observances and memorials around the world since 1951. Set in the spring, on the 27th day of the Hebrew month of Nisan, Holocaust Day begins at sunset on April 20 this year and continues with remembrances and ceremonies throughout the ensuing week.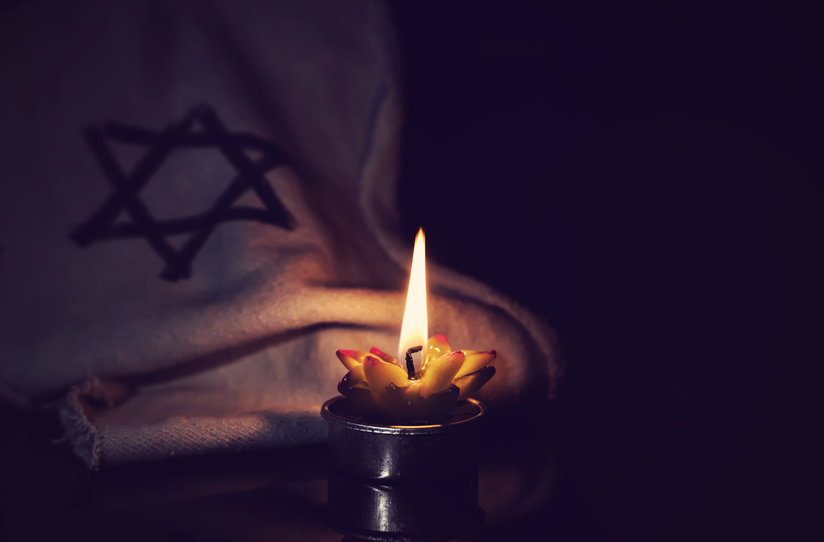 Yad Vashem, Israel's Holocaust museum, has created an international name-reading initiative for the week of April 20-27. Ordinarily, the week is marked by flags lowered to half-mast, special worship services and other commemorations at synagogues and concentration camp sites such as Auschwitz. Yad Vashem's campaign, in lieu of gathering for such worldwide memorials during the pandemic, calls for participants to record themselves reading the names of Holocaust victims and share the videos on social media using hashtags such as #RememberingFromHome. Recordings will run a maximum of 15 seconds. In Israel, a siren will sound at 10 a.m. on April 20, signaling the start of two minutes of silence.
"Mankind must remember that peace is not God's gift to His creatures; peace is our gift to each other."
This year's Holocaust Day marks the 75th anniversaries of the liberation of the Auschwitz concentration camp, the end of the Holocaust and the end of World War II. Recent polling from the Pew Research Center, however, shows a lack of knowledge amongst Americans on the basic facts of the Holocaust and of Adolf Hitler's rise to power. Out of 13,000 polled, fewer than half correctly answered multiple choice questions about those subjects.
"Holocaust Day reminds us of the depths of violence to which hatred can lead," said STAND International Director Edward Parkin. "But as the incomparable Elie Wiesel observed, 'Mankind must remember that peace is not God's gift to His creatures; peace is our gift to each other.' In the spirit of those words, we must work effectively for tolerance and peace amongst all mankind."