STAND Supports German Law Curbing Digital Hate Speech
Scientologists Taking Action Against Discrimination (STAND) appreciates that the German federal government has taken upon itself to more forcefully curtail hate speech on digital platforms, as reported in the New York Times.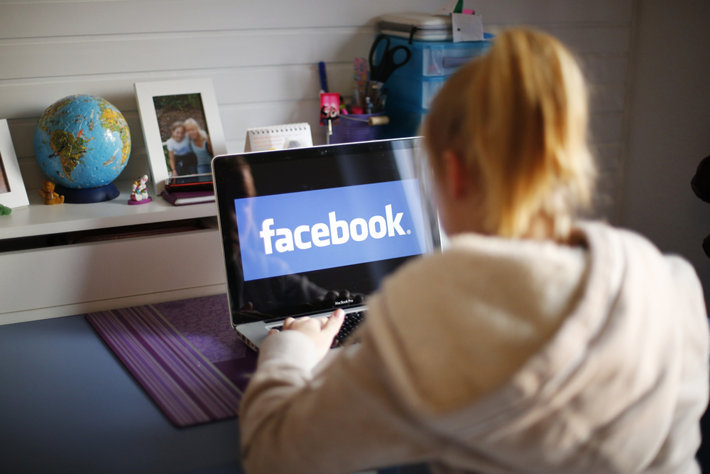 STAND notes that Scientologists have been subject to considerable hate speech in Germany which has, in the past, resulted in violence against some of our Churches and members. This is untenable in a civilized country.
This legislation will help STAND accomplish its purpose—to end forever the defamation and bigotry toward Scientologists and the Scientology religion and to protect everyone's basic inalienable right to practice the chosen faith.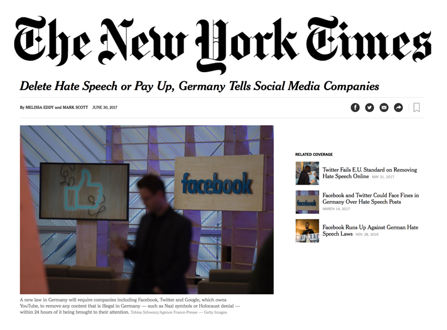 Follow is an excerpt from the original New York Times report from Berlin
Social media companies operating in Germany face fines of as much as $57 million if they do not delete illegal, racist or slanderous comments and posts within 24 hours under a law passed on Friday.
The law reinforces Germany's position as one of the most aggressive countries in the Western world at forcing companies like Facebook, Google and Twitter to crack down on hate speech and other extremist messaging on their digital platforms.
But the new rules have also raised questions about freedom of expression. Digital and human rights groups, as well as the companies themselves, opposed the law on the grounds that it placed limits on individuals' right to free expression. Critics also said the legislation shifted the burden of responsibility to the providers from the courts, leading to last-minute changes in its wording.
Technology companies and free speech advocates argue that there is a fine line between policy makers' views on hate speech and what is considered legitimate freedom of expression, and social networks say they do not want to be forced to censor those who use their services. Silicon Valley companies also deny that they are failing to meet countries' demands to remove suspected hate speech online.
Still, German authorities pressed ahead with the legislation. Germany witnessed an increase in racist comments and anti-immigrant language after the arrival of more than a million migrants, predominantly from Muslim countries, since 2015, and Heiko Maas, the justice minister who drew up the draft legislation, said on Friday that it ensured that rules that currently apply offline would be equally enforceable in the digital sphere.
"With this law, we put an end to the verbal law of the jungle on the internet and protect the freedom of expression for all," Mr. Maas said. "We are ensuring that everyone can express their opinion freely, without being insulted or threatened."
"That is not a limitation, but a prerequisite for freedom of expression," he continued.
The law will take effect in October, less than a month after nationwide elections, and will apply to social media sites with more than two million users in Germany…