Socially Conscious Companies Send Message, Loud & Clear: "We Want Nothing to Do With Rinder & Remini's Toxic Hate"
Advertisers Again Flee From Anti-Scientology Podcast
Babbel, eBay, Geico, General Motors, HCA Healthcare, Jinx, McDonalds, State Farm, Verizon and 1-800-Flowers are among the growing list of major companies that have withdrawn their advertising from Mike Rinder and Leah Remini's anti-Scientology hate content.
Mike Rinder, an anti-Scientologist and former staff member of the Church, was removed in disgrace by the Church's ecclesiastical leader and ultimately expelled in 2009 for gross malfeasance—actual, hard-facts crime. Today, Rinder's income comes from attacking his former religion.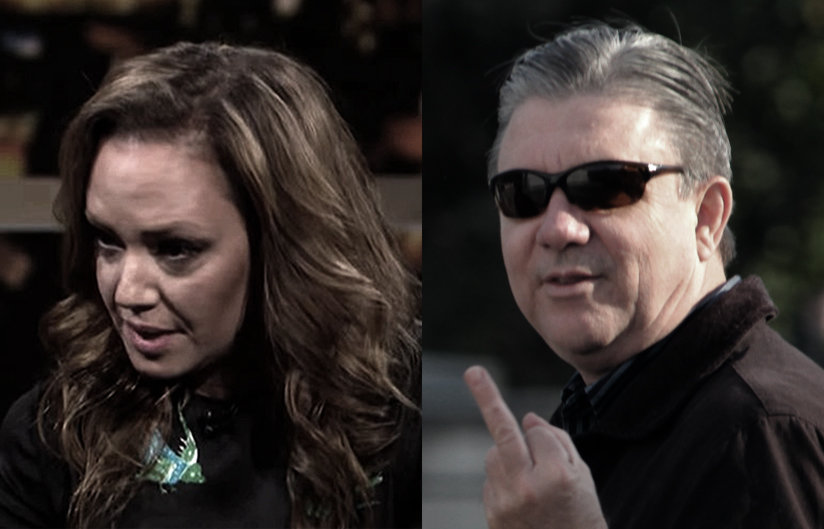 Leah Remini was expelled from the Church of Scientology in 2013 and joined Rinder to commence a hate campaign against the religion. Remini, who had been an actress, sought an opportunity to revive her career by making a "brand" of her anti-Scientology animosity. In a 2015 interview with ABC, Remini described herself as "a crappy, has-been actress who is trying to make a dollar off my church."
In 2017, Rinder and Remini teamed up to launch an anti-Scientology television show involving interviews with fellow anti-Scientologists, who Remini referred to as "my people."
The show was cancelled after inciting violent hate crimes.
"We don't condone, let alone sponsor hate in any form. Thanks for bringing this to our attention."
Having lost their television platform, Rinder and Remini launched a hate podcast. Their unhinged, inflammatory rhetoric on the podcast included describing the Scientology religion as "pure f—king evil" and referring to Scientologists as "robot[s]," "extremists," "manipulators," "p—ssies," "horrible," "hateful" and "a bunch of f—king like body snatchers" who are "selling your soul to the devil," "not mentally sound," "have zero compassion," do "not enjoy their lives," "can't afford to feed their families," "can't think for themselves," "don't give a sh—t," are "morally depleted" and have "done nothing good."
Socially conscious companies found the podcast revolting. It promptly lost all commercial advertising. There have been no new episodes since March of 2022.
With their hate content demonetized, Rinder and Remini shifted to a smaller UK-based podcasting platform called Audioboom. Audioboom advertisers and investors, in turn, have made known they deplore the platform showcasing toxic rejects from overseas, prompting companies to withdraw advertising from Audioboom altogether.
The hate podcast has now been demonetized for the second time.
Appalled to discover they were inadvertently supporting Remini and Rinder's vile bigotry, companies and investors informed STAND League:
"The ad had been placed inadvertently by one of our marketing agencies. They have corrected the mistake."
"We don't condone, let alone sponsor hate in any form. Thanks for bringing this to our attention."
"[We have] no intention of targeting advertisements to anti-Scientology audiences."
"We reminded our media agency to follow our guidelines which would avoid placement on controversial programming including this particular podcast."
"If you see our sponsorship on this program again, please email me the specifics so we can address the error by our agency."
"We have stopped and removed our ads from the show. Thank you for bringing this to our attention."

"We are no longer advertising on Audioboom."
"I have forwarded your email to senior management with a recommendation to remove this [podcast] immediately."
At a time when Audioboom has lost over 60% of its market value, the company has remained silent about its dissemination of hate.