Entertainment Reporter Sam Rubin Infects KTLA Audiences with Antireligious Prejudice & Hate
On January 26, KTLA entertainment reporter Sam Rubin interviewed anti-Scientology extremist Leah Remini about Game Show Network's "People Puzzler"—but spent the bulk of the interview actively soliciting Remini's propaganda, disinformation and hate against Scientologists and the Scientology religion.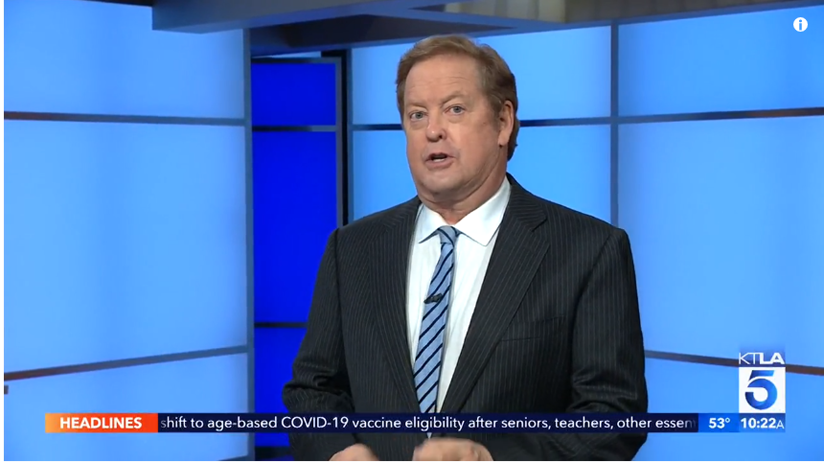 Rubin referred to Remini's discriminatory harassment campaign of the Church and its members as "advocacy," validating her antireligious hate in a move reprehensibly analogous to calling a white supremacist manifesto "advocacy" on the subject of Jews.
Remini's hate campaign has, to date, resulted in more than 600 threats and acts of violence against Scientologists, their houses of worship and children and families, including death threats, threats to burn down Churches of Scientology and the murder of a young Scientologist inspired by the anti-Scientology disinformation Remini championed and glorified.
"It is common knowledge that Leah Remini is an anti-Scientology extremist, but Sam Rubin has now cemented for KTLA audiences his own shocking level of support for antireligious discrimination and hate," said National STAND Director Bari Berger.
"This type of behavior is grossly unacceptable at any time, let alone when we daily see the effects of hate speech across our nation. KTLA should be mortified and appalled, and the station should join the ranks of responsible media outlets who condemn such ignorant, destructive rhetoric and apologize to the thousands they have offended."