Hate Breeds Violence—Sacramento Church of Scientology Window Smashed
At 4 a.m. on November 11, an unidentified man threw a chain through the window of the Church of Scientology Sacramento on 6th Street in a haunting reminder of the real-world consequences of discrimination and hate.

"As STAND and other anti-hate organizations are finding through their monitoring, extremism and hate against minority groups is on an appalling rise," said National STAND Director Bari Berger. "Extremists can take many forms—from gun-toting white supremacists to fanatics like Leah Remini and Mike Rinder, whose target is religious minorities. But regardless of the form, the end result is the same: violence and hate.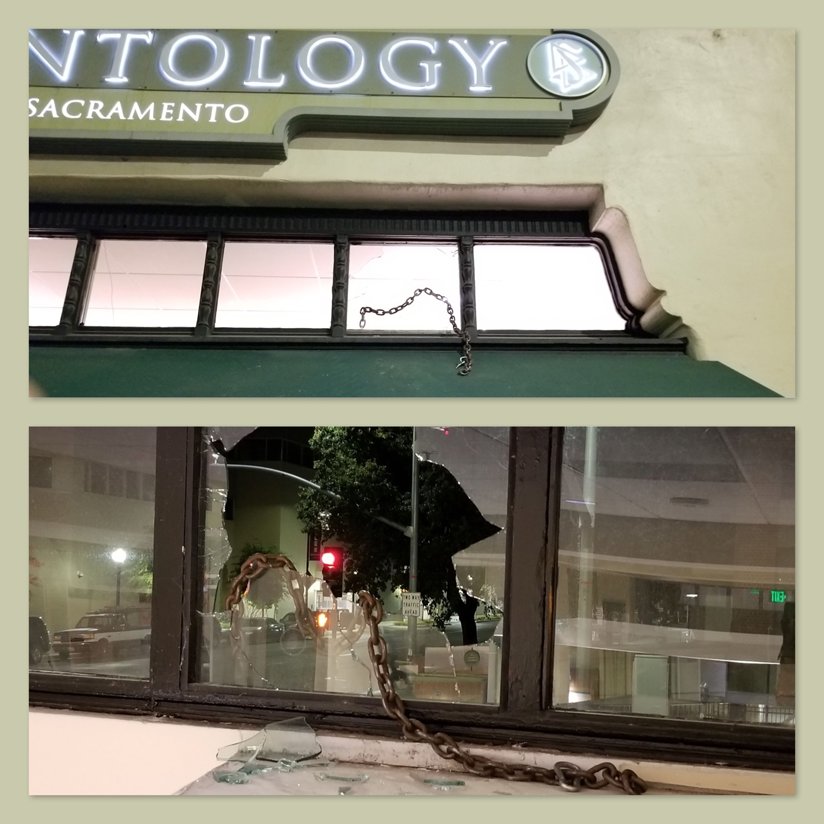 "Leah Remini's anti-Scientology hate speech is responsible for more than 600 threats and acts of violence against Scientologists and their children and families, including a recent uptick in online threats.

"As STAND has long said, whether anti-Semitism, Islamophobia or anti-Scientology, the hate and attacks on minority religions must end. Our houses of worship are sacred and religious freedom is a human right."