Farewell to UN Secretary-General and Nobel Peace Prize Laureate, Kofi Annan
STAND members around the world paid their respects to Kofi Annan, the seventh Secretary-General of the United Nations and 2001 Nobel Peace Prize laureate.
"With countless others around the world, we mourn the loss of this great leader and statesman who valued freedom and promoted a spirit of tolerance amongst all," said Edward Parkin, STAND's International Director.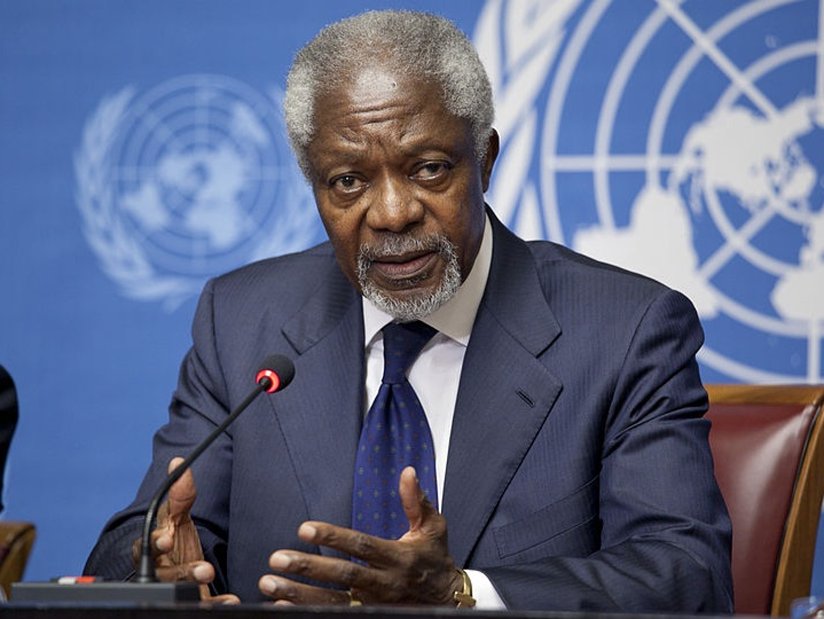 A man devoted to solving the world's problems, not merely commenting on them, Mr. Annan stated, "If one is going to err, one should err on the side of liberty and freedom."
His tenure as Secretary-General from 1997 to 2006 was no easy time for an international leader. Nor were the years leading up to it, with horrendous human rights violations in Rwanda, Uganda and Bosnia.
"We understand, as never before, that each of us is fully worthy of the respect and dignity essential to our common humanity."
In a joint award also presented to the United Nations itself, the 2001 Peace Prize was granted for Mr. Annan's "work for a better organized and more peaceful world."
Calling him "Africa's foremost diplomat," the Nobel Committee noted that Annan was "awarded the Peace Prize for having revitalized the U.N. and for having given priority to human rights."
Mr. Annan's Nobel Lecture, delivered in Oslo on December 10, 2001, reflected the enlightenment that marked a long career of public service:
"We understand, as never before, that each of us is fully worthy of the respect and dignity essential to our common humanity. We recognize that we are the products of many cultures, traditions and memories; that mutual respect allows us to study and learn from other cultures; and that we gain strength by combining the foreign with the familiar."
Speaking of the goodness at the core of all religions, he added: "In every great faith and tradition one can find the values of tolerance and mutual understanding."