October 21, 2017
Kia Motors America
Irvine, CA 92606
Dear Mr. Sohn,
I am deeply concerned that there are Americans such as you who pay to have such vitriolic shows as the one you are currently funding on A&E. It features an ex-Scientologist.
I am writing this as I do not know you. So giving you the benefit of the doubt, I will make the assumption that maybe somehow you are not aware of the currently overheated American climate as regards religious freedom, civil rights and some of the most basic rights that our country was founded on.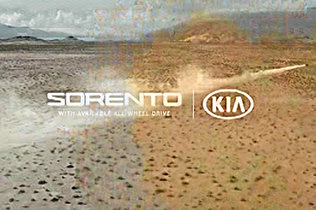 Due to these shows, there have been threats as well as sudden misunderstandings where previously there were none. Friends of mine who have been friends for years suddenly question my judgment. The scary version of Scientology painted by A&E and their associates has never been familiar to me. And I have been a Scientologist active in many parts of the Church for 44 years. This religion is what I believe in, and I looked for something to believe in for a very long time.
So while you may not realize that you are funding hatred toward Scientologists and Scientology Churches based on A&E's warped and sensationalist OPINION of my church—a church that has helped countless individuals, aided many civic groups and families to live better lives—now you know.
As an American, I value the right to worship. As someone who has worked with many religious leaders in the interfaith arena as well as someone who has worked with the U.S. Attorney Hate Crimes Task Force, I am shocked that you financially support such a show.
I am but one person. But I guarantee—I will handle this with my pocketbook if I have to and no longer purchase goods in your name and will tell many others the same. It seems the only thing I can do.