USCIRF Welcomes Two Long-Term Champions of Religious Freedom to the Team
Certain points simply need to be made. And the individuals who make those points often must weather apathy, adversity and ignorance in getting them across. Two such individuals are Frank R. Wolf and David Curry, who have dedicated the better part of their lives to the twin aims of religious freedom and human rights.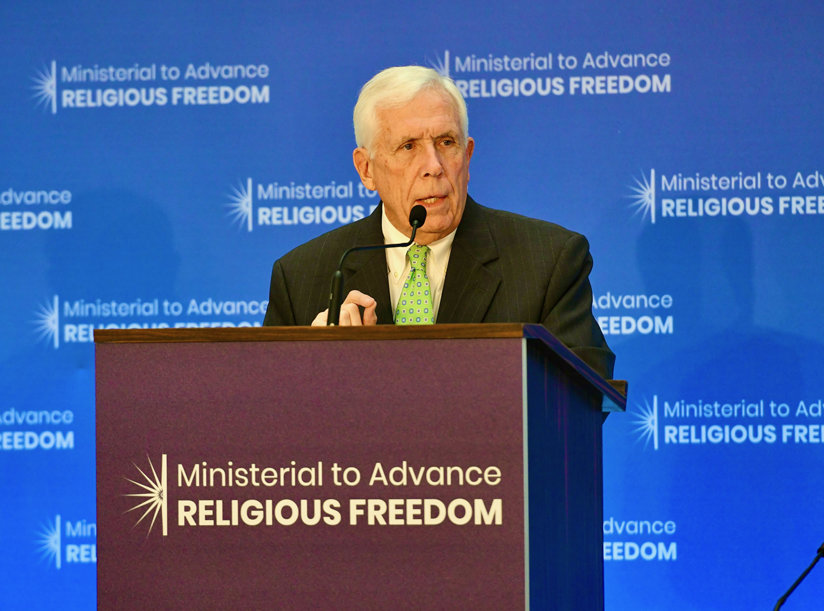 They now have the opportunity to pursue their passion full time as newly appointed commissioners to the United States Commission on International Religious Freedom (USCIRF), an independent, bipartisan federal government entity that monitors, analyzes, and reports on threats to religious freedom. Each now begins a two-year term as a member of that body created by the International Religious Freedom Act—legislation Wolf himself authored as a Congressman in 1998—which cemented a commitment to religious freedom worldwide as integral to U.S. foreign policy.
Frank Wolf has journeyed extensively on behalf of human rights and religious freedom. Traveling throughout Africa, Asia and elsewhere, he became a witness to human rights abuses. As a long-serving Congressman in Virginia, he sponsored and co-sponsored numerous bills directly tackling human rights and religious freedom violations around the world.
"We very much welcome the breadth of knowledge and insight that our new colleagues will bring to USCIRF."
David Curry is President and CEO of Open Doors USA, an organization with the mission of raising awareness and aiding Christian minorities in parts of the world where they are at risk of persecution and oppression, often accompanied by violence. He too has traveled extensively—to Asia, Africa and the Middle East—to advocate for and support those targeted because of their beliefs.
"We very much welcome the breadth of knowledge and insight that our new colleagues will bring to USCIRF," said USCIRF Vice Chair Nury Turkel.
Mr. Wolf and Mr. Curry, after many decades of advocating for human rights and religious freedom, will now be officially empowered to monitor violations globally, as well as make policy recommendations to the President, Secretary of State, and Congress.
Both are eminently qualified and experienced to be so entrusted. But more importantly, they have the passion and commitment to make the case for religious freedom around the world.