The World's Religious Community Says Goodbye and Thank You to Queen Elizabeth, Defender of Many Faiths
Of the many official titles borne by Queen Elizabeth II, who passed away on September 8, the one possessing the most gravitas was "Defender of the Faith."
As sovereign, Elizabeth ruled both the temporal and the spiritual lives of her subjects. Yet, unlike her 16th-century namesake, Elizabeth I, she had no qualms about the faiths of others.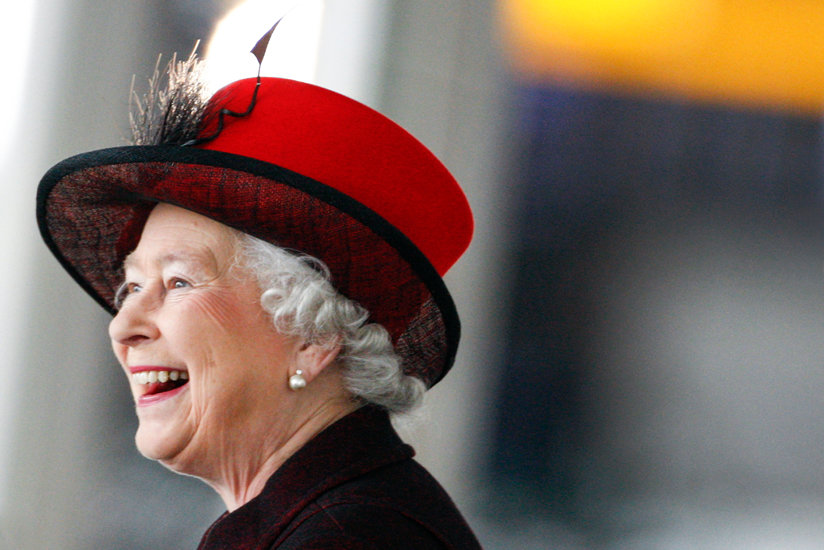 Immediately following 9/11, Britain's Muslim and Sikh communities endured suspicion and threat. In her 2004 Christmas message—watched by 6.5 million viewers annually and the only public speech she makes free of government advice—the Queen spoke from the heart with an impassioned plea for tolerance and friendship. She acknowledged that "discrimination still exists" in Britain and asked for communities to pull together. "Some people feel that their own beliefs are being threatened. Some are unhappy about unfamiliar cultures," she said. "They all need to be reassured that there is so much to be gained by reaching out to others; that diversity is indeed a strength and not a threat… Everyone is our neighbor, no matter what race, creed or color. The need to look after a fellow human being is far more important than any cultural or religious differences."
"Her affection for the Jewish people ran deep, and her respect for our values was palpable."
Most people respect other cultures and their customs, the Queen said, "but what matters even more is the way in which those from different backgrounds behave towards each other in everyday life."
Religious leaders applauded the Queen's words. They have had much to applaud over her seven-decade reign.
Once banished from Britain in the 13th century, then permitted back in the 17th, Jews endured various ugly bouts with antisemitism under the watch of Queen Elizabeth II's predecessors. But the Jewish people found a friend and trusted ally in the Queen and the royal family.
Ephraim Mirvis, the UK's chief rabbi, said: "We recall with much appreciation the warm relationship she had with the Jewish community, with a particular commitment to interfaith relations and Holocaust memorial.
"I recall how on one occasion, she showed me and my wife items of Jewish interest and value in her private collection in Windsor Castle, including a Torah scroll rescued from Czechoslovakia during the Holocaust. Her affection for the Jewish people ran deep, and her respect for our values was palpable."
In 2007, Elizabeth received members of the Three Faiths Forum, a nondenominational organization dedicated to building bridges between people of all faiths and beliefs. She was presented at the time with the Sternberg Interfaith Gold Medallion, awarded to those who have "endeavored to make an exceptional contribution to the improvement of understanding between the faiths in the United Kingdom, and across the world."
In the wake of her passing, religious leaders have been quick to pay homage to the late Queen and her devotion to tolerance and harmony. East London Mosque said: "The Queen spoke of the value of all faiths, and the healing power of faith to bring together and unite communities. She will be most remembered for her sense of duty and her devotion to a life of service."
"Faith plays a key role in the identity of millions of people, providing not only a system of belief but also a sense of belonging."
The director of the Network of Sikh Organizations, in his tribute on behalf of the Sikh community, said that the Queen's death "marks a moment of great sorrow and reflection for us all."
The Hindu Council UK described the Queen as a "remarkable woman who served her country and the Commonwealth with loyalty and humility. She left a legacy that will live on long after and will always be remembered."
Zara Mohammed, Secretary General of the Muslim Council of Britain, reflected, "We remember how the Queen devoted her life to public service and sought unity among British communities. Her Majesty was the first monarch to engage with newly established Muslim communities here in the UK. Though the first British mosque was seen in the Victorian era, the Queen was the first monarch to visit a UK mosque during her jubilee celebrations in 2002."
Elizabeth herself best summed up her feelings about friendship, belief and service to others at an interfaith reception at Lambeth Palace 10 years ago. She said, "Faith plays a key role in the identity of millions of people, providing not only a system of belief but also a sense of belonging. It can act as a spur for social action. Indeed, religious groups have a proud track record of helping those in the greatest need, including the sick, the elderly, the lonely and the disadvantaged.
"They remind us of the responsibilities we have beyond ourselves."