The Exploitation of Human Beings for Profit Must End: UN Observes World Day Against Trafficking in Persons

She was 28 and heavily in debt. A former schoolmate contacted her on social media, offering her a well-paying job at a restaurant in a foreign country, complete with airfare plus room and board. Grateful for the opportunity, she accepted the offer, took the flight and once through customs and settled into her hotel room, she was beaten, her passport taken away, and forced into sexual slavery.
At 17, he was begging on the streets of his native Uganda, his family unable to care for him and his 15 siblings. A man approached him offering him a job as a shopkeeper. The "job" turned out to be slave labor as a scrap collector. Occasional criminal activity—also forced—was involved.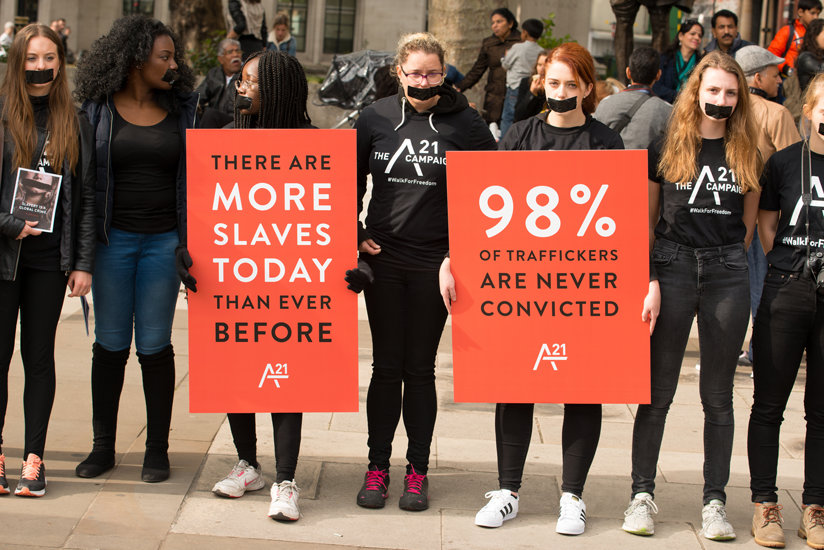 At the age of three, she was adopted by a man who fed and clothed her while biding his time until she had developed physically enough—at age nine—to be sexually molested along with her other housemates. The man ran a phony NGO where he and a woman known as "Big Rose" molested and trafficked children daily.
This July 30, the United Nations observes World Day Against Trafficking in Persons. There is not a country in the world that is unaffected by human trafficking, whether as the origin, transition or destination point. According to the United Nations, "Human trafficking is a crime that exploits women, children and men for numerous purposes including forced labor and sex. Since 2003 the UN Office on Drugs and Crime has collected information on about 225,000 victims of trafficking detected worldwide."
It is the Larkins, Laceys and Tony Ortegas of the world that the UN is talking about on this World Day Against Trafficking in Persons.
Though no gender is safe from traffickers, the primary targets are women and girls, and the primary purpose is sexual exploitation. Forced labor (read "slavery") is another popular item with 35% of those so exploited being female. The recent pandemic has displaced many, forced many out of their jobs and into poverty, and thus provided further grist for the traffickers' mill. Regional conflicts and violence only add fuel to the fire. The share of children trafficked has tripled—to the point where one in three victims of human trafficking is a child—with the share of young boys quintupling over the past 15 years.
But the traffickers would not be so successful were it not for their enablers. One such was the Village Voice's nefarious Backpage.com, aka "the Google of commercial sex ads." Backpage co-founders James Larkin and Michael Lacey, along with five co-conspirators, have since been indicted by the U.S. Justice Department on 93 counts of facilitating prostitution, money laundering and conspiracy. But it was one man, Tony Ortega, who as Voice editor-in-chief carried the torch, defending Larkin and Lacey's online child sex trade. Ortega wrote frantic justifications for their actions, hysterical tirades against those journalists who alerted their readers against human trafficking, and raging columns against law enforcement officials who would try to stop it.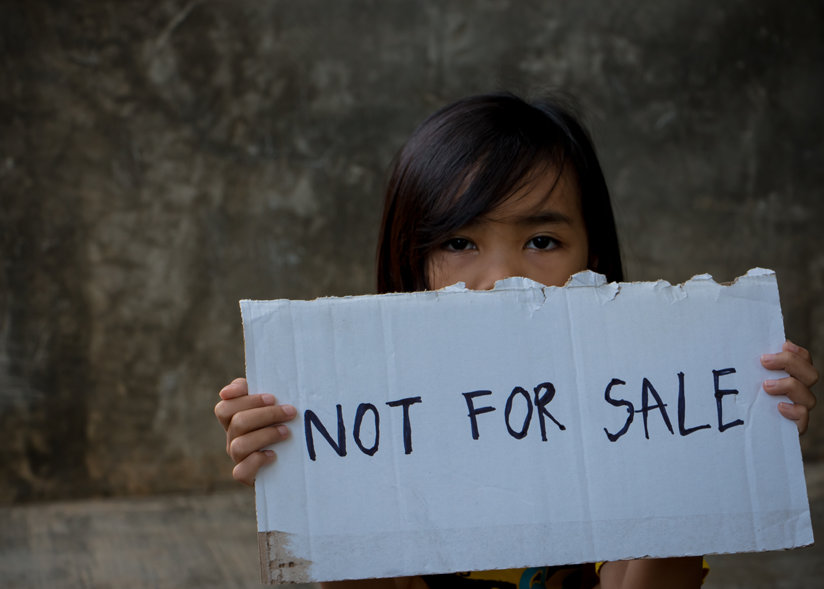 It is the Larkins, Laceys and Tony Ortegas of the world that the UN is talking about on this World Day Against Trafficking in Persons when it states that with the advent of the internet and the efficiency of trading through cyberspace, the opportunities have greatly expanded to "advertise victims and reach out to potential clients; communicate among perpetrators; and hide criminal proceeds."
Backpage.com is shut down now, its website replaced with a stark page announcing its seizure as a law enforcement action by numerous agencies, including the FBI, the IRS and the U.S. Department of Justice's Child Exploitation and Obscenity Section. Larkin, Lacey and their cohorts will likely see no daylight beyond concrete and barbed wire for a long, long time.
Likely this, too, is the ending of those who traffic and enslave.
And what of the disgraced Ortega? Having abused human rights as a child sex trafficking promoter, he now plies his trade flouting yet another human right: freedom of religion. He cranks out hundreds of blogs spewing knowingly false antireligious bigotry. And he doesn't do it for free. He depends on the goodwill and financing of two fellow bigots: one, his wife, and the other, the woman who pridefully boasts she "owns" him.
Curious that he who once justified and glorified the ownership of other human beings is now owned himself.
And likely this, too, is the ending of those who traffic and enslave.
With a world increasingly united against the scourge of human trafficking; with UN General Assembly-approved measures such as the Global Plan of Action to Combat Trafficking in Persons now become an intrinsic part of the UN's 2030 Sustainable Development Agenda; with governments coordinated in the fight against trafficking; and with humanitarian NGOs multiplying worldwide to rehabilitate victims of trafficking like those described above—with, in short, an almost unprecedented unity of purpose spanning nations, political barriers and ethnic and religious differences—the web is steadily closing in on the bottom-feeders and scum who prey on the innocent and helpless.