How Cicely Tyson Raised the Bar for Us All Through Her Most Memorable Role: Herself
A few days before her death at 96 last month, Cicely Tyson, on a promotional tour of her autobiography, reflected that the way she wanted to be remembered was simply: "I've done my best. That's all."
Ms. Tyson's wish to the contrary, she will be remembered for far more than that. A routine groundbreaker over her seven decades in front of cameras and audiences, just a few of her "firsts" include: first African-American actress to win an Emmy Award for Outstanding Lead Actress in a Television Movie; first African-American woman to receive an honorary Oscar; and the first African-American star of a TV drama in the series East Side/West Side (1963).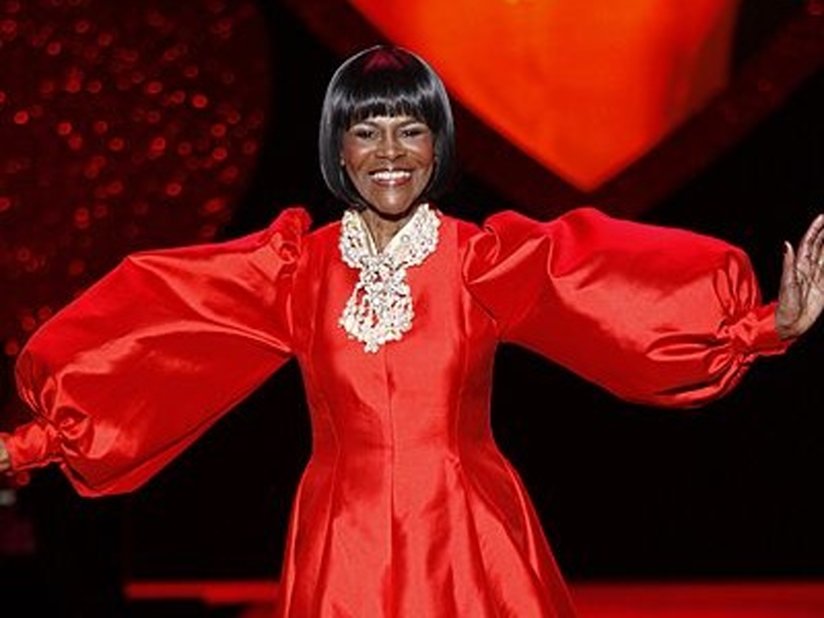 Moreover, her 1972 Academy Award nomination for Best Actress for her shattering portrayal of a sharecropper's wife in Sounder marked only the second time in the Academy's history that an African-American actress was recognized in that category.
Cicely's achievements are all the more remarkable when you consider that she turned down far more roles than she accepted, continually putting her career at risk. Early on she made a commitment to only do positive, strong, challenging roles: "Challenges make you discover things about yourself that you never really knew. They're what make the instrument stretch—what make you go beyond the norm. The choices of roles I made had to do with educating and entertaining. And as a result, I found myself working only every two or three years."
Cicely's achievements are all the more remarkable when you consider that she turned down far more roles than she accepted.
As one such example of educating the public she said, "One lady told me that before she saw Sounder, she didn't believe Black people could love each other, have deep relationships in the same way as white people."
Cicely Tyson entered the theatrical job market when the only guaranteed regular jobs for African-American actors were as domestics, gardeners, "background color," and not much else. By applying her own considerable gifts exclusively and only to three-dimensional fully-realized characters, she, along with a few others of her generation—Sidney Poitier, Ruby Dee, Ossie Davis, to name a few—kicked the door of opportunity wide open for others to follow.
Cicely, in addition, made memorable inroads in her profession by taking on roles traditionally reserved for white actresses. Her star turn as Carrie Watts in the 2013 Broadway revival of The Trip to Bountiful, a role previously performed over the play's 60-year history by Caucasian actresses, netted her that year's Tony Award for Best Actress. And the fact of Ms. Tyson playing that part unlocked a gate that had been bolted shut for an all-African-American supporting cast.
Two years later, Cicely Tyson again broke down barriers, costarring with James Earl Jones in a Broadway revival of The Gin Game, a two-character drama, again, previously only performed by white actors. Performing at the highest level in a physically demanding role that involved her staying on the stage for the entire 150-minute play—every night and twice on Saturdays—is a feat that would tax any actor one-third her age, let alone Ms. Tyson who pulled it off beautifully at 90.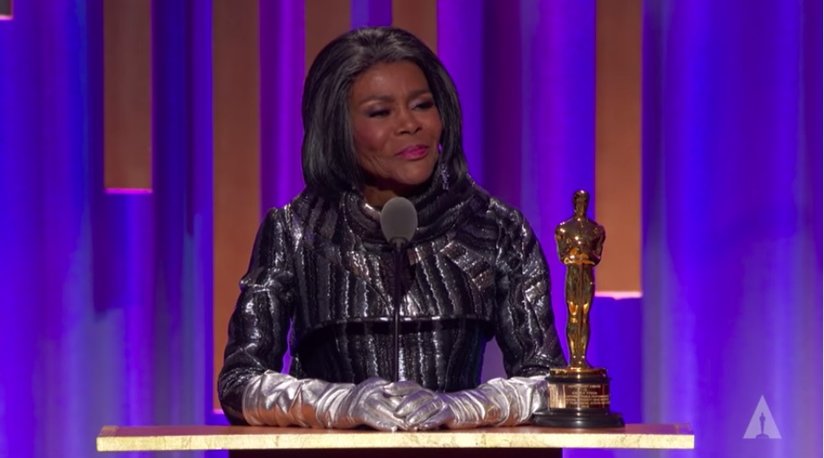 A year after her Broadway run of The Gin Game, on November 23, 2016, she was awarded the Presidential Medal of Freedom by President Barack Obama for her contribution to the arts and American culture.
In a career spanning seven decades, Ms. Tyson received three Primetime Emmy Awards, four Black Reel Awards, one Screen Actors Guild Award, one Tony Award, an honorary Academy Award, and a Peabody Award.
Her life paralleled nearly a century of "givens" in terms of limited opportunities for women, specifically Black women, and limited opportunities for African Americans in general.
But despite the hardship that would lead most anyone to take the easy route, accepting any job, Cicely Tyson instead set a higher bar for herself, opting only for those strong, positive roles.
At the close of her memoir, Just As I Am, Ms. Tyson addresses her legacy and her hopes for future generations. "I want to feel as if I embodied our humanity so fully that it made us laugh and weep, that it reminded us of our shared frailties. I want to be recalled as one who squared my shoulders in the service of Black women, as one who made us walk taller and envision greater for ourselves."
Throughout her long life, Cicely Tyson not only squared her shoulders but, through her example, carried the rest of us on them, enlightening us with her groundbreaking characters and calls to conscience and hope. Her achievements as an actor thus are exceeded only by the real-life example of her most memorable role: herself.