Et tu, Stacey Carosi?
In one of my favorite seasons of "Saved by the Bell," Zack Morris developed a summer relationship with Stacey Carosi, a tough yet sensitive daughter of a beach club owner. One of the silver linings of the movie "Old School" was that it featured (at that time) a well-known Scientologist. I was also comforted by the fact that a Scientologist was part of CBS' "The Talk," assuming she would be adding some sanity to a panel of talking heads.
Little did I know, right?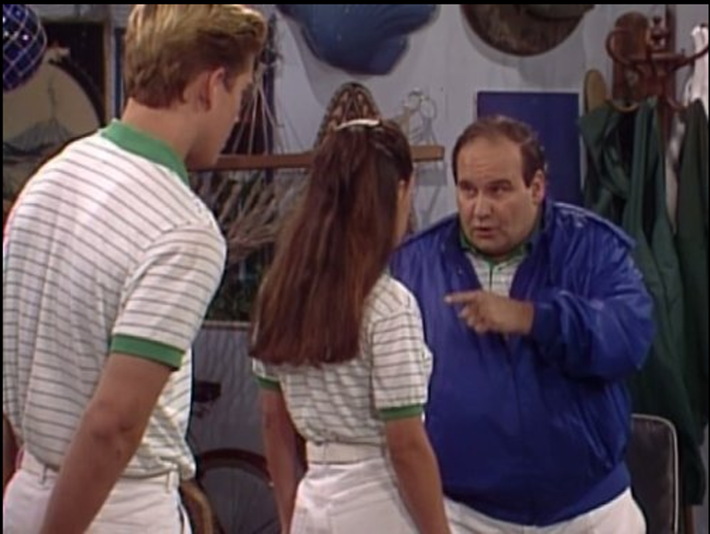 Those aforementioned credits belong to Leah Remini whom I've admittedly (and fortunately) never met. But here's the thing about Scientology—you don't arbitrarily call yourself a Scientologist. Being a Scientologist is not a "status" you attain and there's no punch card you get stamped until you meet your "Scientologist quota." Saying you are one implies you actively study the works of L. Ron Hubbard and apply them to better your life and the lives of those around you.
So while, when Leah had a career, she accrued other acting credits, perhaps the greatest performance she ever gave was when she played a "Scientologist."
In the 12 years I have been a Scientologist I have probably spent thousands of days inside Scientology churches, especially Celebrity Centre, but only once did I ever see Leah Remini at that building and it wasn't even for a service, but a quick cameo at the pavilion, an event venue.
As stories from fellow Scientologists in posts on this very site pour forth, many things can now be seen and deduced.
Let's break out a list:
If your primary aim in life is to falsely slander a religion, you're pretty far gone as an individual. (Even Darth Vader is tweeting: "that ain't right." #bigot)
Leah Remini requesting Emmy consideration for a show that is fictionalized hate speech is like Bill Maher asking for an Oscar for his bigoted "Religulous" documentary. Leah, you gotta' know when to hold them and when to fold them.
As Leah's anti-religious crusade continues, she will spread more and more filth and it will impact those around her. Next season she is going to be on some episodes of "Kevin Can Wait." If you've read Shannon Burwell's blog, then you understand why I apologize in advance to the cast and crew of "Kevin Can Wait" on behalf of whomever allowed that black cloud on set.
The media is no one's friend. They deal in conflict. Scientologists deal in solutions. The media strap a rocket pack to you, take you to amazing heights and then let gravity do the rest during your mighty fall. Scientology elevates you spiritually to the point where sticks, stones, names, lies have no effect.
Then why is Scientology such a target?
We're not going anywhere. The gains people have are too stable and the philosophy is too workable. In fact, ridiculous shows like Leah's only bring more people into our Churches and then they get the truth and Leah earns more enemies. Lies persist. Truth dissolves all.
We are the anti-media. The cause and effect of every crime, scandal, body-shaming remark or piece of gossip can be handled with what is available in Scientology, and the media has no interest in supporting what would put it out of business.
Leah has yet to realize these two axioms and continues her hate crusade, but with every interview she gives, more people begin to question how she was ever part of any religion. And there is the twist.
So while, when Leah had a career, she accrued other acting credits, perhaps the greatest performance she ever gave was when she played a "Scientologist."