Aretha's Soul
And at the end of the concert, she smiled.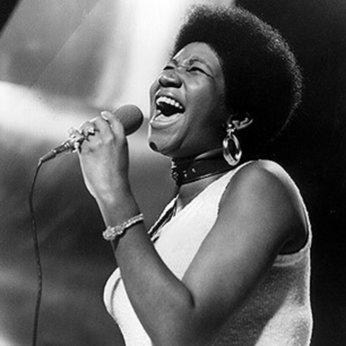 Women had shivered, men had wept. Reverend James Cleveland, who had brought her to that Church to sing with that choir—his choir—was so moved that he had to stop. He was so embraced, he had to sit down.
He sobbed into a napkin.
And as she bellowed out the final song of her historic evening, its words waded through the spirit of that holy place.
"I'm so glad I have religion. My soul is satisfied."
The singer was Aretha Franklin and the moment was captured in a documentary called Amazing Grace.
No, I am not asking you to believe in God. But neither was she.
I dare you to watch it without yourself feeling that feeling—that sense of God and spirit mixing with music and invading your bones.
Yes, there is definitely something about faith. There is something about the truth that brought that passion to her voice as she belted those words and while the whole place was overcome with energy.
It was beautiful.
And no, I am not asking you to believe in God.
But neither was she.
She was sharing with you what it means, so you can recognize it, if and when you do.