Would Javier Ambler Be Alive Today if A&E Cameras Hadn't Been Rolling?
Just this week, the world learned that A&E Live PD cameras were rolling while African-American Javier Ambler died as sheriff's deputies forcibly restrained him. Ambler, who was unarmed, was tasered four times and could be heard saying "I can't breathe" and "save me" before he died. A&E has destroyed the footage.
Williamson County sheriff deputies pursued Ambler for 22 minutes with Live PD cameras in tow last March after Ambler drove past their vehicle with his brights on.
"I feel like if there was not Live PD, there would be no accident that day," Kimberly Moore, Ambler's sister, told CBS Austin. "They're the reason it went to the length it went to. They needed drama and that drama ended up taking my brother's life."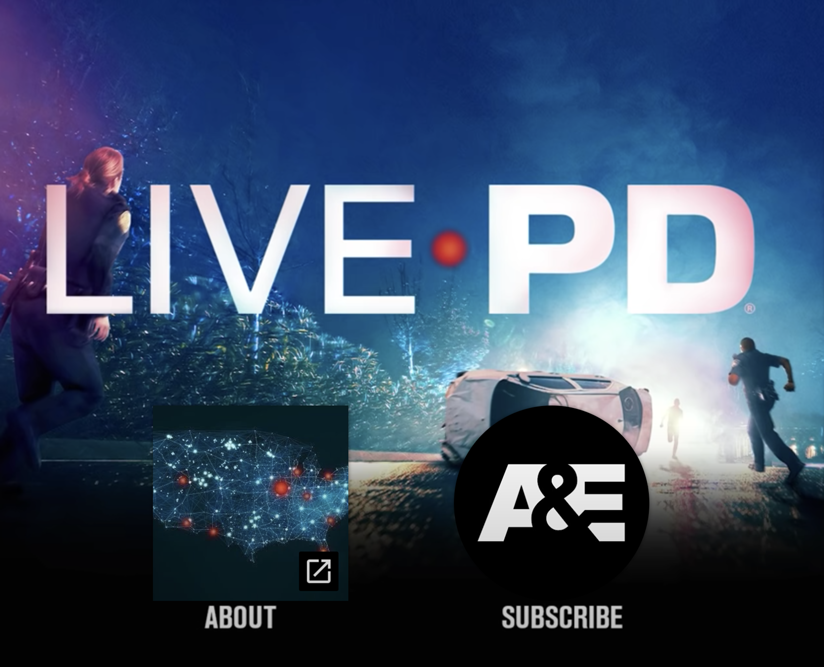 Travis County District Attorney Margaret Moore stated: "It is of very serious concern to any of us who are in law enforcement that the decision to engage in that chase was driven by more of a need to provide entertainment than to keep Williamson County citizens safe."

According to the Austin American-Statesman, Williamson County District Attorney Shawn Dick expressed concern that Live PD refused to provide prosecutors with video footage.
"A son, a father, a man is gone. Everybody needs to be held accountable."
"As always, A&E and its president, Paul Buccieri, are interested in profit and could care less about the value of human life," said STAND International Director Edward Parkin. "Their cameramen filmed as this man lay dying, and A&E then destroyed the footage. They have blood on their hands, yet again."

In the midst of controversy over their handling of the footage, A&E announced on June 10 they would be cancelling the show.
A&E has come under fire many times before for its history of dishonest practices. Most recently, it commissioned Leah Remini, who was kicked out of the Church of Scientology for grossly unethical behavior, to launch a bigoted "reality" show, attacking multiple faiths. Five arson attacks against Jehovah's Witness Kingdom Halls followed a series of statements by Remini broadcasting her intention to attack the religion via her A&E platform. The show ignited uproar in the religious community, with Christian, Jewish, Muslim and Scientology religious leaders staging protests outside A&E headquarters in New York and the studios of The Walt Disney Company, part-owner of A&E.
A whistleblower reported that those Remini interviewed were coached to cry and make stories more dramatic and upsetting. Remini asserted she never vetted her sources, and participants were found to have been paid to attack their former religions on air. Shockingly, the show, which has been linked to the murder of a young man and generated more than 600 threats or acts of violence against the Church of Scientology and its members, is still made available on A&E's website. Rev. Dr. Cecil Chip Murray, who served for 27 years as pastor of the First African Methodist Episcopal Church (FAME), wrote in a letter to then Disney CEO Bob Iger: "By condoning the airing of this series, Disney makes itself a party to the violence resulting."
Tragically, Mr. Ambler and his family are the latest victims of A&E's brand of "entertainment."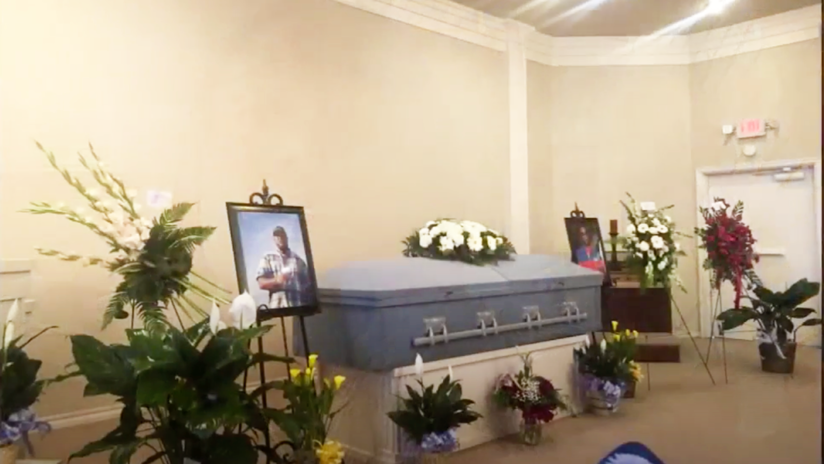 In December of 2016, A&E was forced to abruptly cancel its "documentary" on the Ku Klux Klan after it came to light that participants were being paid.
As reported by Variety's Nate Thayer: "The KKK leaders who were interviewed by Variety detailed how they were wooed with promises the program would capture the truth about life in the organization; encouraged not to file taxes on cash payments for agreeing to participate in the filming; presented with pre-scripted fictional story scenarios; instructed what to say on camera; asked to misrepresent their actual identities, motivations and relationships with others, and re-enacted camera shoots repeatedly until the production team was satisfied…

"The production team even paid for material and equipment to construct and burn wooden crosses and Nazi swastikas, according to multiple sources including Richard Nichols, who is one of the featured subjects of the documentary series... He also said he was encouraged by a producer to use the epithet 'n*****' in interviews…
"'They kept asking me, wanting me, to use the word "n*****,"' said Nichols, who alleged he was paid $600 per day by producers to participate. 'I was sitting down being filmed and interviewed with the lights and the backdrop set up, and I said something and used the word "blacks." Then the producer interrupted me and said "No, no, no. We want him to use the word 'n*****!'"

"'A&E would give me an order of what to say–it was scripted,' said [Chris] Brasher, who also reported getting $500 per day," wrote Thayer.
The same year, after Duck Dynasty patriarch Phil Robertson made blatant anti-LGBTQ and racist remarks, A&E suspended him "indefinitely," only to welcome him back to the show nine days later.
"They came back to me after nine days and apologized for firing me," said Robertson.
"Everyone knows A&E's lifeblood is gutter-level productions. A&E pays and coaxes 'documentary' subjects to strut, perform and lie. The end result is invariably hate—hate and bigotry which have been linked, in two cases now, to death. Tragically, Mr. Ambler and his family are the latest victims of A&E's brand of 'entertainment.' Enough is enough," said Parkin.
"Every time I saw him, he would kiss me on my forehead," recalled Ambler's sister. "He just had the biggest heart and cared so much about his friends, even people he didn't know."

Tommy Smith, Ambler's friend, told CBS Austin, "A son, a father, a man is gone. Everybody needs to be held accountable."