Multifaith Coalition on Capitol Hill Demands an End to Media Bigotry
Last week, a delegation of the national multifaith coalition Religions Unite traveled to Washington, D.C., and met with faith leaders and congressional and State Department officials on Capitol Hill to address the alarming link between anti-religious media and acts of violence against houses of worship and their believers across the globe.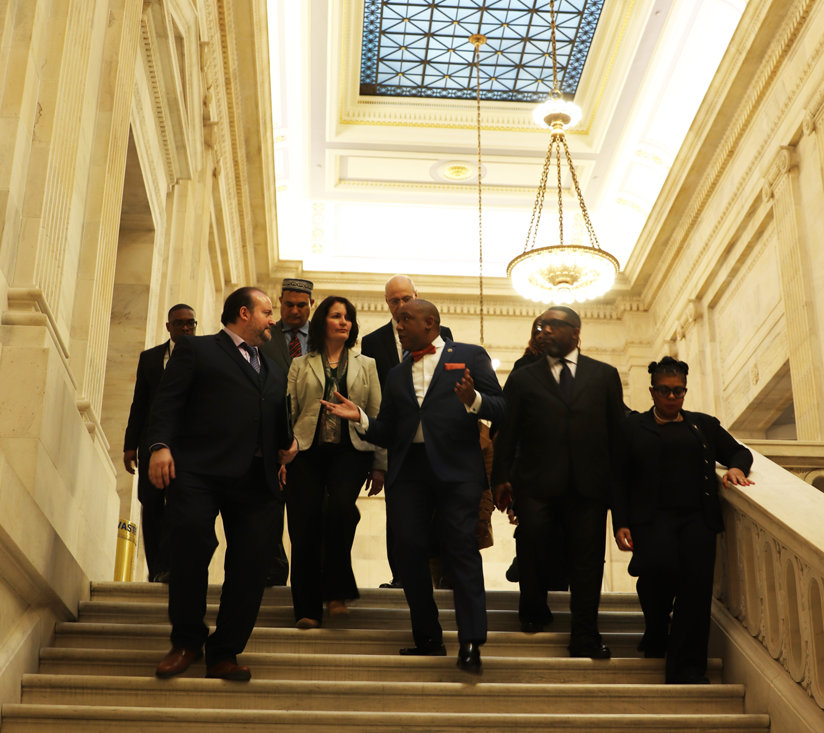 Addressing religious and government representatives in various forums, Religions Unite President Bishop Craig Worsham spoke on the American media's dissemination of bigoted, anti-religious rhetoric and the degree to which this endangers believers everywhere, directly cutting across the United States' religious freedom image and mission.
To wit, in the last 12 months, in conjunction with A&E media attacks against Jehovah's Witnesses and the Church of Scientology, five Jehovah's Witnesses Kingdom Halls were set on fire and one was gunned with 35 rifle shots, while the Church received more than 600 bomb and death threats and other acts of violence directly linked to an A&E show.
Furthermore, this past year saw 26 dead and 20 wounded when a gunman opened fire at a Sunday service at the First Baptist Church in Sutherland Springs, Texas, the deadliest mass shooting in the history of the state.
Another 11 were killed and 7 were injured by a man shouting anti-Semitic slurs at the Tree of Life Synagogue in Pittsburgh last October—a second, devastating history-making event as the deadliest attack ever against the Jewish community on American soil.
Bishop Worsham was joined on Capitol Hill by other members of Religions Unite, including Rabbi Michael Shevak, Elder Chrystopher Grundy, Muslim leader Mahomed Akbar Khan and Reverend Edward Parkin, International Director of STAND.
The delegation requested that officials take action through resolutions, conferences and by raising awareness in their respective spheres, and invited faith representatives to contribute facts, figures and anecdotes on how media bigotry has led to hate speech and violence against their respective religions.