Lawsuit Charges Illegal Dismissal Based on Religion
The former Personnel Administrator of Munich's House of Art, a 22-year veteran of the museum, has sued the institution for wrongful dismissal for terminating him based solely on suspicion about his personal religious beliefs and religious association, charging religious discrimination that violates the German Constitution, state and federal law and fundamental human rights.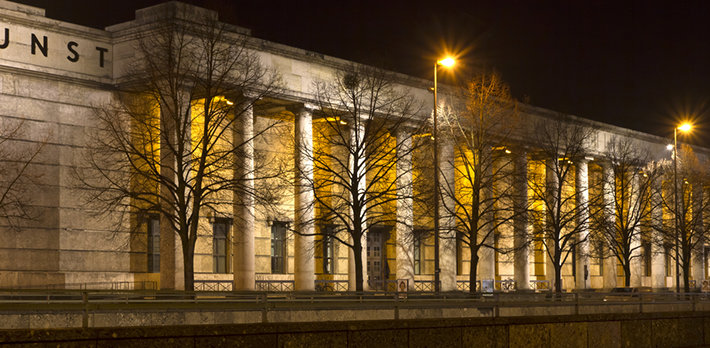 According to numerous articles published by German media, the House of Art was pressured by high-level officials to dismiss the longtime museum associate because of his perceived association with the Church of Scientology.
The lawsuit, filed in the Munich Labor Court, also charges that Bavaria's state Office for the Protection of the Constitution (OPC) conducts unconstitutional surveillance operations to stigmatize and harass designated targets, violating OPC federal mandates.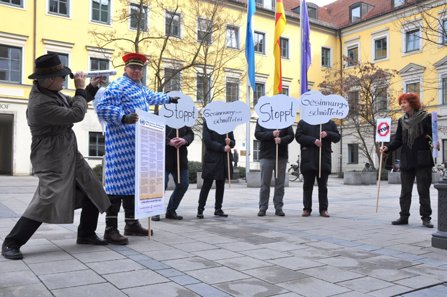 Following announcement of the dismissal, citizens protesting the government's role in the blatantly discriminatory action held a demonstration at the Ministry of Culture. The protestors depicted 20 years of illegal spying by the Bavarian OPC as expensive, pointless and unconstitutional surveillance of members of a peaceful church. The protestors noted that the OPC "investigation" is a sham, used to justify the blacklisting and boycotting of anyone believed to be a Scientologist. As a member of federal Parliament stated in 2000 to Suddeutsche Zeitung: "The Office (OPC) is monitoring Scientology, but everyone knows that Scientology does not pose any threat to the Federal Republic of Germany."
The protestors expressed censure of Bavarian government officials for their unlawful and extremist methods in violation of human rights, and reminded them that in this 21st century it is time they treat all citizens with fairness, equality and decency.
The full statement of the Church of Scientology of Bavaria is available here: