Hungarian Scientologists STAND Up to Government Oppression
BUDAPEST, HUNGARY—Hundreds of Scientologists stood in candlelit protest of what has been described as extremist government interference with peaceful religious practice under the guise of "data protection."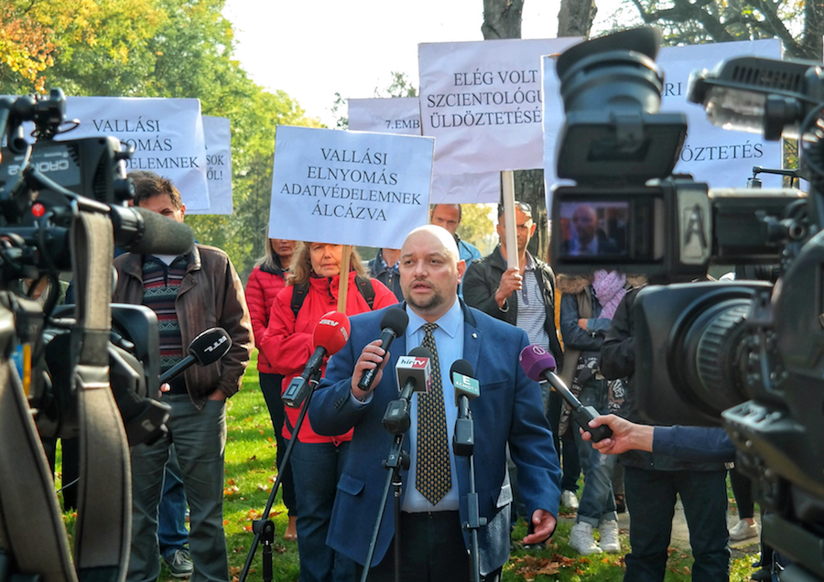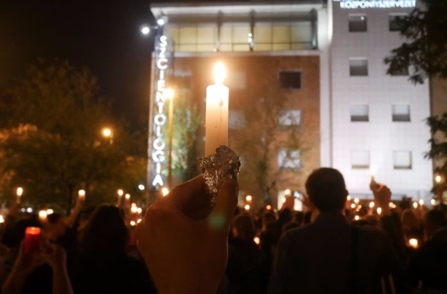 This action drew national and international attention to the Hungarian government's efforts to enforce a highly controversial 2012 change in the nation's Church Law which deregistered—without cause—certain Churches. Governmental actions since then—widely criticized and described as harassment and bullying—have brought increased crackdowns on religious minorities that include non-Catholic Christians, Jews, Muslims and members of Eastern religions as well as Scientologists.
In 2014, the European Court of Human Rights ruled that the Hungarian Church Act of 2012 violated the right to freedom of thought, conscience and religion and the right to freedom of association, as protected by the European Convention on Human Rights. That Court's decision became final in September 2014 when the Grand Chamber of the European Court upheld it.
Religious groups have claimed the Hungarian government also operates in violation of the human rights standards of the Council of Europe, the European Union and the Organization for Security and Cooperation in Europe. Today's government actions have been described as Communist-era scare tactics against religions and abuse of its citizens.
The Church of Scientology is a recognized religion in countries throughout the world including the United States, the United Kingdom, Australia, India, Brazil, Colombia, Belgium, Spain, Portugal, Sweden, South Africa and dozens of others.
Leaders of the Church in Hungary vowed to continue to peacefully practice their religion—which has enjoyed record expansion in recent years—and said the Church will to continue to grow and flourish as more and more become aware of the answers and happiness Scientology provides.
---