Billy Graham: A Leader Among Leaders
STAND mourns the passing of America's great evangelist and man of God, the Reverend Billy Graham.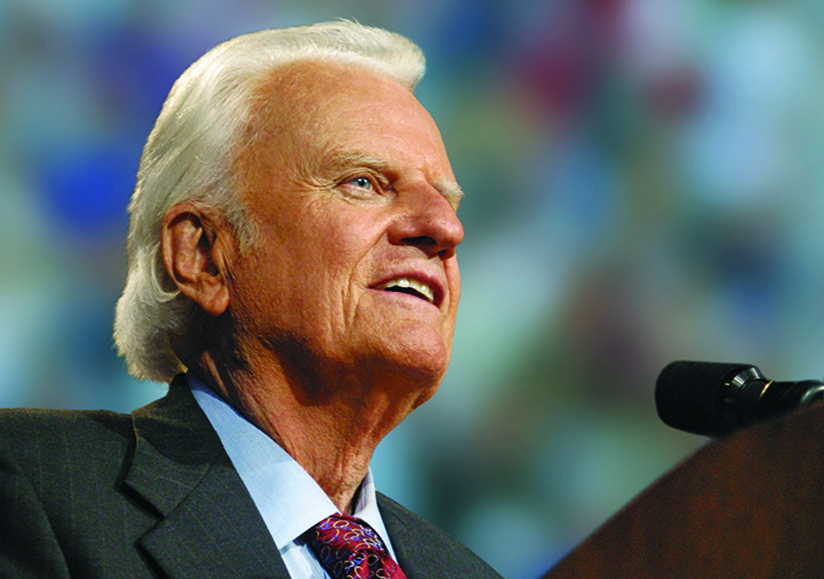 Ordained in 1939, he carried the message of the Christian gospel to as many as 215 million people at live events in 185 countries, ultimately reaching an estimated 2.2 billion through television and other media.
He spoke in a way that encouraged men, women and children to embrace lives of reason, hope, grace and spiritual values—in an era when ever-increasing pressures of materialism sought priority.
In fiery but measured tones, he brought compassion and understanding to turbulent times, pointing out spiritual answers to deliver people from the trials and troubles of a decadent society.
Standing firmly against both segregation in the South and apartheid in South Africa, he worked closely with Dr. Martin Luther King Jr. and corresponded with the then-imprisoned Nelson Mandela.
His abiding passion and commitment to God helped to fill a spiritual and moral void, healing countless wounds caused by the horrors of World War II and other conflicts.
President Donald Trump called him "one of the towering figures of the last 100 years—an American hero whose life and leadership truly earned him the title 'God's Ambassador.'"
Former President Barack Obama tweeted, "Billy Graham was a humble servant who prayed for so many—and who, with wisdom and grace, gave hope and guidance to generations of Americans."
Graham himself said, "Someday you will read or hear that Billy Graham is dead. Don't you believe a word of it. I shall be more alive than I am now. I will just have changed my address. I will have gone into the presence of God."
STAND and its members wish to thank Reverend Graham for the good he brought to this world through his message of peace, understanding, humanity and love and for his lifelong service to Mankind.