11 Rights Groups Support Accuser in Paul Haggis Rape Case
Her Justice, a nonprofit organization that provides legal aid to women throughout New York City, and 10 other civil rights organizations filed an amicus curiae brief in support of Haleigh Breest in her civil lawsuit against Paul Haggis for rape.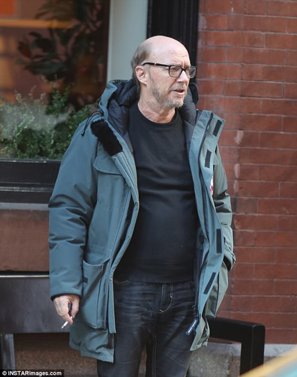 Her Justice took the initiative in this case before the New York appeals court and was joined by the American Civil Liberties Union, the National Women's Law Center, the New York City Alliance Against Sexual Assault, and other organizations dedicated to civil and human rights.
A statement released by Her Justice called the case an "important opportunity for New York to stand with victims…. Now, the New York appeals court has an opportunity to affirm that rape is a gender-motivated crime of violence and to make important precedent for holding perpetrators accountable."
Initially filed by Ms. Breest on December 15, 2017, the lawsuit accuses Haggis of abusing his position as a member of the "Hollywood elite" to rape a woman less than half his age. It alleges use of such violence that Ms. Breest was left with emotional and psychological damage.
Since the original filing, three more women have come forward with their own allegations of sexual assault or rape by Haggis, describing in detail the extent of the assaults to which they say they were subjected by this alleged sexual predator, and the anxiety and fear that ensued.
By filing the amicus brief, these organizations may present before the court the extensive experience they have in advocating for survivors of rape and other gender-motivated violence—survivors who often cannot come forward immediately after they are victimized because their attackers remain in positions of power over them.
Unbelievably, Leah Remini and her yes-man Mike Rinder rallied behind Haggis in an effort to defend him and his violent behavior. In a blog Rinder published in January 2018, he called Haggis "a good man who has been a friend to us" and sought to minimize the charges of criminal activity by saying, "Paul Haggis is not perfect."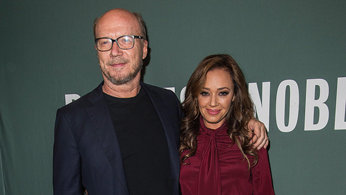 The assertion by Rinder and Remini that Haggis "is a gentle man, with impeccable manners and a generous heart" runs completely counter to the allegations in Ms. Breest's complaint, which charges that Haggis forcibly removed her clothing, forcibly kissed her, and forcibly penetrated her.
Remini and Rinder had welcomed Haggis as a guest on their anti-religious hate show, where they sat together, swapping lies about their former religion. The duo must have felt they owed him a favor and so took it upon themselves to downplay the serious allegations leveled at him.
Their efforts to minimize the allegations of Haggis' criminal conduct and claim that his accusers were part of a Church of Scientology conspiracy were confronted head-on by one of the four women who came forward. As she stated to The Hollywood Reporter: "I have no connection with Scientology or its practitioners. For those people—including actress Leah Remini—who have stated publicly that all of Haggis' accusers are part of a Scientology conspiracy, shame on you."
One is left with the question of why Remini and Rinder would defend someone so deeply embroiled in such serious allegations of sexual assault and rape.
As Carrie Goldberg, owner of a victims' rights law firm who joined in the amicus filing, stated, "Survivors of sexual violence need their day in court. And that's what's so important about this case. The lower court said yes, survivors do get their day in court and now the defendant is again trying to assert his control and dominance to silence her…. We are proud to sign on to this amicus alongside so many important organizations fighting for justice."