With Faith, Not Fear: A Model for How to Handle Hate
Suppose a rock crashed through your window slamming into the wall of your living room, narrowly missing the sofa where your grandchild sits. Then suppose the tires were slashed on your car and truck, with hate messages and swastikas scrawled on those vehicles. Then suppose a bullet, not a rock, was the next projectile violating your home.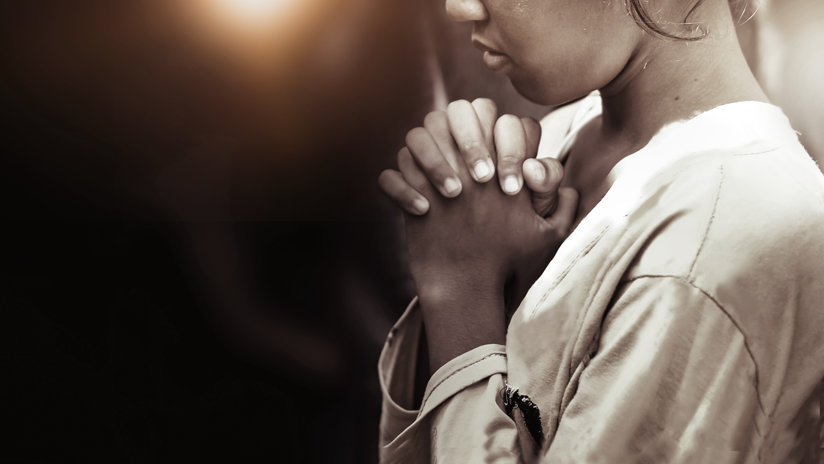 Now suppose these assaults happened to you and your family three times, each time with no idea who your assailant was or when they would strike next. Suppose you now had to be hyperaware of your surroundings every moment—looking over your shoulder when you take your children to school, when you go to the grocery store, to a friend's house, to church. Is that car following me? Does that person standing too close in line know where I live?
How would you react? With fear? Rage? A desire for revenge?
To Eddie and Candace Hall, the middle-aged Black couple who were subjected to just that abuse last year in Warren, Detroit's largest suburb and Michigan's third-largest city, the answer was obvious: with forgiveness.

How would you react? With fear? Rage? A desire for revenge?
Despite having to move to a hotel for safety's sake until the assailant was caught, Candace and Eddie let faith, not fear, guide them. Both of them army veterans and churchgoers, the Halls chose a different path than the well-trod trail of bitterness and recrimination.
This past month, the Halls faced their assailant in court, 25-year-old Michael John Frederick Jr. "You're a good kid," Candace told him. "Made a bad choice."
Frederick Jr., expressing his own regret and remorse, responded in kind. "I think you guys are some great people and didn't deserve this at all."
The judge told the Halls she was in "awe" of them, citing their "strength, wisdom and forgiveness," adding, "I wish I was as good as…you."
"I took the opportunity to look in his face and let him know how it felt," Candace commented, but she also plans to keep in touch with Frederick Jr. while he's in prison, and invite his family to Church. "If he finds God in this, that was the purpose of all this."
Warren Mayor Jim Fouts stood with the Halls at a news conference concerning the attacks, assuring all that Warren protects people of diversity and that those who disagree aren't welcome. But it may take more than words at a news conference to awaken tolerance for the city. Warren has its own baggage to deal with. It was once a "sundown town," a designation for a "whites-only" community that preserved the status quo through discriminatory laws and actions—so called because of signs posted warning non-whites to leave town before sundown or suffer consequences. Though in recent decades Warren has become more diverse, tolerance has been slow to catch up with the changing demographic, as evidenced by the increased tensions of the past year.
It will take people like the Halls, with the courage to be kind, to improve conditions in Warren and everywhere else. Hatred can't be stamped out or legislated out. A law or a news conference can't pierce a person's heart, but kindness and forgiveness can.
Or as Candace Hall said, "I keep hearing people saying, 'I could never do that.' Yes, you can. Our world is doomed if we can't find a way to forgive."