The Thai Cave Rescue—A Buddhist "Miracle?"
Northern Thailand has long been admired for its breathtakingly beautiful landscapes and misty vistas, signature features of this mountainous, tree-clad Asian pearl.
But on June 23, 2018, the eyes of the world zoomed in on one specific location: a wide cave entrance, almost cathedral-like in appearance—the "door" to the Tham Luang cave complex. Inside this cavernous network, 12 boys 11 to 16 were trapped along with their 25-year-old soccer coach.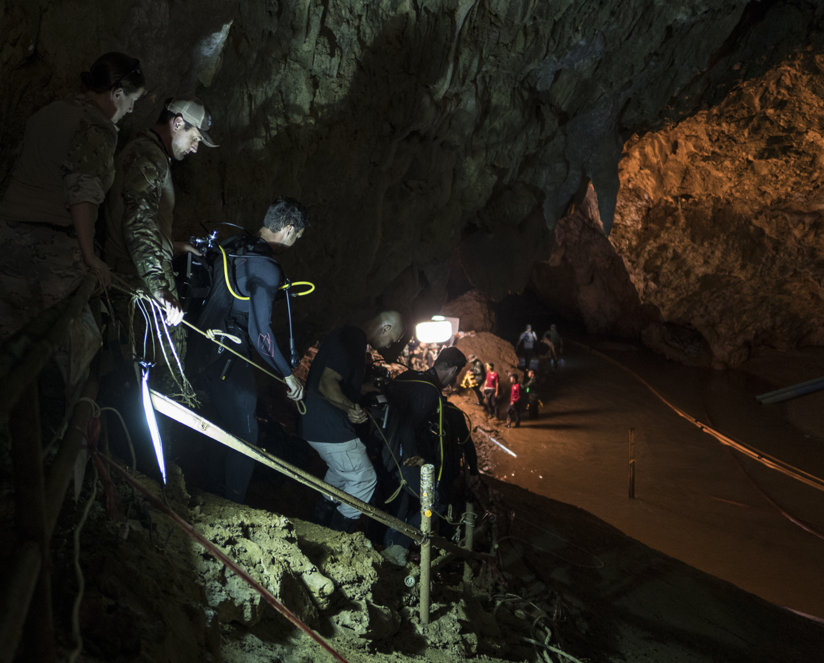 A gripping, harrowing and very emotional episode was taking place: the boys had ventured into the caves unauthorized (it was one of their birthdays and they wanted to celebrate it somewhere exciting). They were carrying no more than a few snacks for sustenance. But sudden heavy rains drove them further and further inside the rocky cavities, where they remained trapped for nine whole days and nights before being discovered. Several more days went by before they were expertly extracted from their refuge, deep inside the caves, by several highly specialized divers from around the world. Despite having lost several pounds in weight (as was to be expected) and having spent over a week in the dark with virtually nothing to eat and only trickles of water from the cave walls to hydrate their bodies, all 12 boys were alive and well. And, more astonishingly—as documented on video by the British divers who found them—they were smiling, communicative and in extremely good spirits!
Their courage and endurance are a true testament to these boys' upbringing and faith. Would they have reacted differently had they not had this philosophical approach to life?
Millions of people across the world, including myself, followed this saga as it unfolded with bated breath. I personally was anxious to know that they were okay and, as the mother of a 10-year-old boy myself, I could only imagine the ordeal their parents were going through. But I was also in awe at the psychological stamina these young soccer players from the "Wild Boars" team were displaying! How could they possibly be so calm and positive, so "zen," in the face of such a grueling and frightening experience?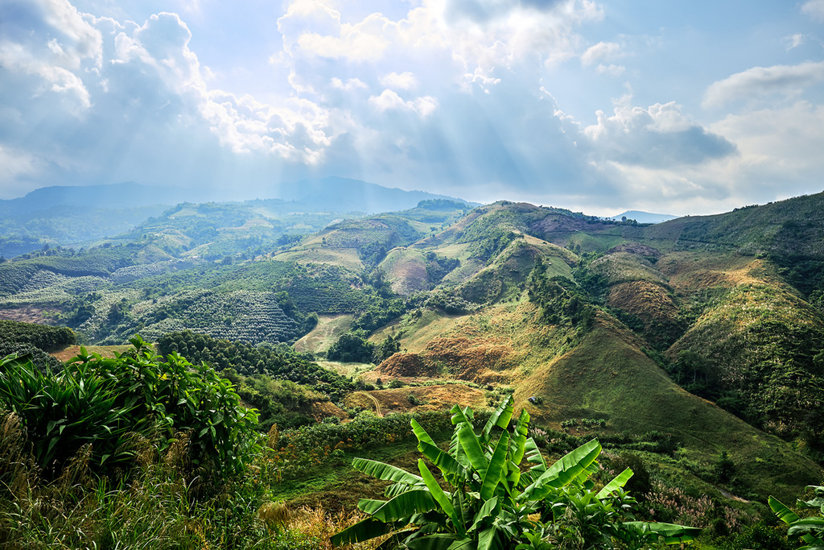 If this were a movie script (of which there are many already in preparation as we speak!), it would go something like this, at this point in the story: Freeze frame on the boys' smiling faces, perched up on their ledge inside the cave. Camera pulls back, up through about half a mile of solid rock between them and the top of the mountain above the caves. Continue tracking out, up into the sky, to reveal an aerial view of the region: an undulating landscape of hills and forests as far as the eye can see…
Here, locals and tourists alike have, for centuries, contemplated the harmonious blend of spiritual and cultural diversity that reigns here. According to mythology, the caves that abound in this region are said to harbor various spirits believed to keep the areas safe, healthy and prosperous; if, however, these cave-dwelling entities are slighted, they can become dangerous. Fortunately, the calming influence of Buddhism and Hinduism could be seen to counterbalance the cave spirits' wrath, for Northern Thailand is a crucible of sacred spirituality, where shrines to the Buddha rub shoulders with Hindu hermits and cohabit with the spirit lords of the mountain.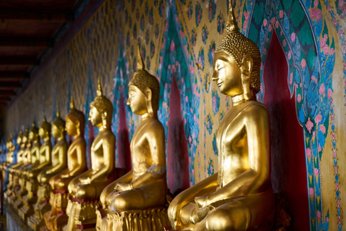 And here lies, in my opinion, the answer to the question I and many others were asking: spirituality as a day-to-day reality played a huge role in the boys' survival, salvage and sanity. The coach put his decade-long experience in a Buddhist monastery to good use, teaching the 12 soccer team boys under his supervision to practice mindfulness.* This is how they managed to remain calm and breathe efficiently so as to consume as little oxygen as possible—lifesaving activities when trapped two miles inside a pitch-black, flooded cave network with no food or water. In this part of the world, such a philosophical approach is part and parcel of everyday life: Thailand is the world's most heavily Buddhist country, with over 90 percent of its population members of this faith. Furthermore, true to their religious values, the "Wild Boars" boys and their coach formally accepted responsibility for all the trouble and angst they had caused, and expressed their apologies publicly.
After leaving the cave, 11 of the soccer players spent several days in various monasteries—a tradition in Thailand for boys who have experienced adversity. This initiatory period as novice monks, which ended on August 4, 2018, was intended to be a "spiritual cleansing" for the group, and to pay tribute to one of the divers (retired Thai Navy Seal, Sergeant Major Saman Gunan) who died in the rescue operation.
Their courage and endurance are a true testament to these boys' upbringing and faith. Would they have reacted differently had they not had this philosophical approach to life? There's no way of knowing. But one thing is for sure: the world looked on as a miracle of sorts unfurled, early July 2018, when the boys were not only found safe and sound after their nine-day ordeal but were successfully pulled out of the caves under extremely challenging conditions. Maybe the answer lies in this phrase from Buddha himself: "Beautiful things happen when you distance yourself from the negative." A very good adage for anyone to have, no matter their faith.
And a fine conclusion for any film…
---
* "The practice of being aware of your body, mind, and feelings in the present moment, thought to create a feeling of calm." (Cambridge Dictionary)