Rock Me, Holy Spirit
My mom had a really beautiful voice. But the first time I heard her softly singing a Rod Stewart song to herself as she was peeling onions in the kitchen, I almost threw my neck out, my head swung around so fast. What was she singing?
"If you want my body and you think I'm sexy come on, sugar, let me know…"
What?!
The radio was on and the music had a steady beat and she was singing these lyrics. And I'm sure she really wasn't consciously aware of what she was singing. The tune went into her head and out came those lyrics… opera style.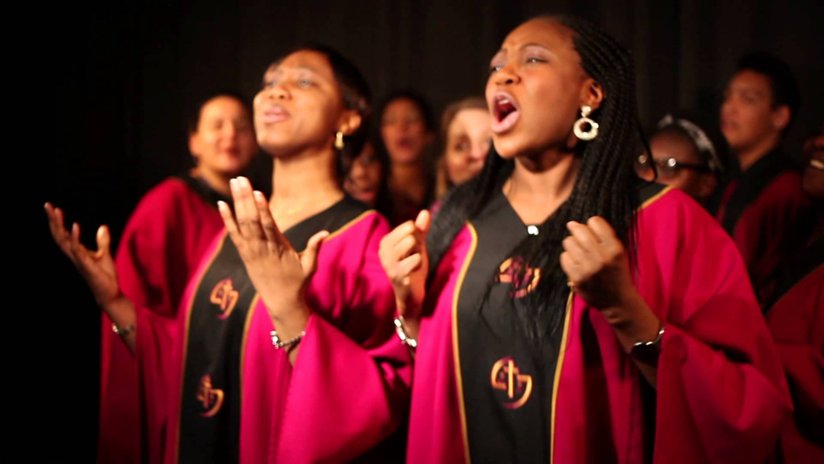 I still laugh hard when I recall that image. It was so cute and so funny that I didn't interrupt her but just let her go on singing, as I enjoyed the show.
Since that time, I've thought about how infectious music is and how it's kind of like 'vapors'. It goes into your mind and body and you find yourself kind of hypnotized.
But that's not really what I wanted to tell you. I wanted you to know that, somewhere along the line, 'church choirs' started singing religious music with a rhythm section—drums, bass guitar, lead guitar, keyboards and sometimes organ as well. It was pop music with a message and the young people were the choir and the radios started playing this music and whole stations popped up that played this music with a 'groove'. Sometimes it was very obvious and other times it was more subtle.
Backtracking a bit, many artists—Elvis, Jerry Lee Lewis, Fats Domino, James Brown, Whitney Houston, to name a few—either started out in church or used gospel influences in their music. And some then crossed over to popular music.
Rhythm & Blues music had a love/hate relationship with 'church music' but eventually these spiritual messages made their way onto the radio and into people's skulls, again, like 'vapors'.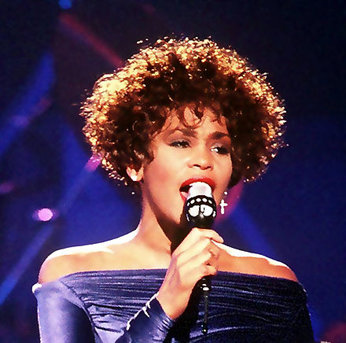 Fast-forward to Whitney Houston, whose emotionally powerful vocals were honed in a Baptist Church and who came from vocal royalty with cousin Dionne Warwick, godmother Aretha Franklin and Whitney's mother, Miss Cissy Houston.
All three sang in church or led church choirs and when they crossed over to pop music they sang hit after hit after hit.
It might possibly have been the film The Bodyguard—Whitney's first film, in which she plays a singer hitting the height of her career—that contributed to the dam breaking.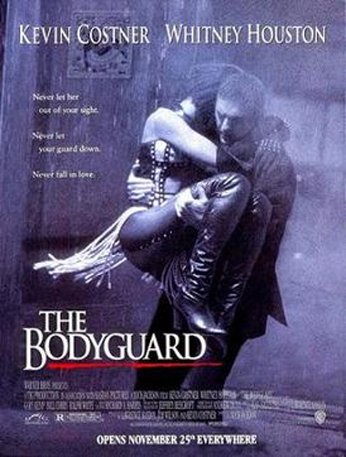 In 1992, this film was released in 1,717 theaters for 13 nonconsecutive weeks. Think about that. The average time that current films stay in the theater is 4 to 5 weeks. But many are gone within only two.
The worldwide box office earnings for this film were $410.9 million which made it the second highest grossing film of the year.
That much attention and that many paid patrons were lured by "I Will Always Love You" and then, toward the end of the soundtrack, she sings "Yes, Jesus Loves Me." That's right. This old spiritual was on The Bodyguard soundtrack.
(By the way, Kevin Costner, who played the male lead in The Bodyguard, also started out singing in a Baptist church where his mother played for the choir and his sisters sang in the choir. True!)
Many years later one of Whitney's last recorded songs, written by R. Kelley, was "I Look To You," another song with a clearly religious message.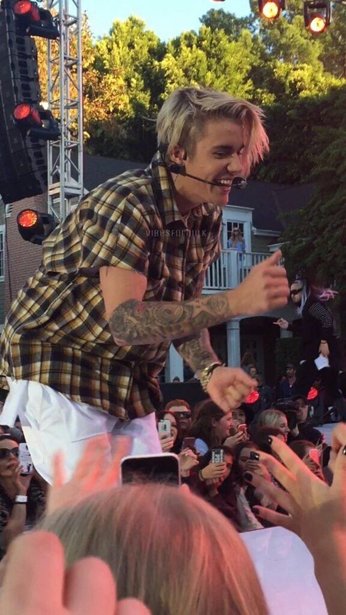 Today, Justin Bieber is one of the most outspoken about his faith; Kanye West recorded "Jesus Walks"; Michelle Williams formerly of Destiny's Child (with sales of 60 million records worldwide) recorded "Say Yes" which hit #1 on the Billboard Hot Gospel Songs Chart and was on this chart for 38 weeks.
I say: bring on more of these spiritual/religious messages. If it is difficult to get young people to come into church then certain very well-known artists are bringing God to their fans' ears through those 'ear buds'. And that works for me.
The list of spiritually minded and religiously connected artists goes on and on and on.
And don't be surprised if a spiritual song comes on the radio that rocks so hard that you just start movin', groovin' and singin' before you realize that you have just been connected to a higher power!!!
Amen, amen, amen.