Recognizing a Community's Gifts to America This AAPI Heritage Month

Asian American and Pacific Islanders (AAPI) have had to wait.
Hong Yen Chang had to wait. The first Chinese immigrant to pass the bar after graduating from Columbia Law School with honors in 1886, he was nevertheless rejected from practicing law in New York State. The NY Bar told him applicants must be U.S. citizens to practice law, ignoring that Chang was already one.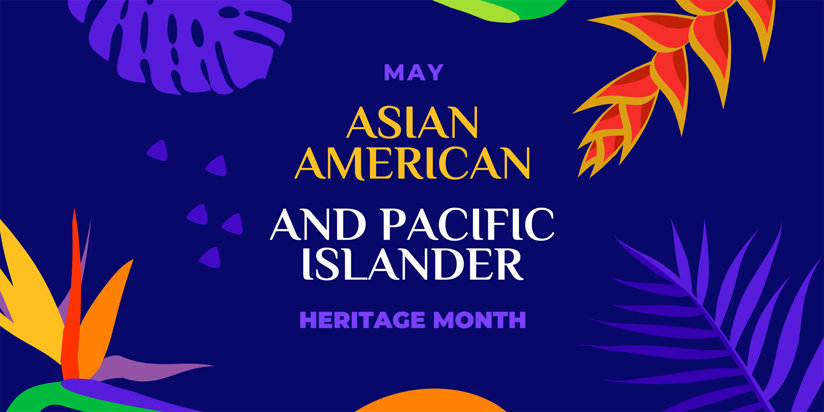 He had to wait two years before the state legislature rectified the injustice and allowed him to practice law by issuing "An Act for the Relief of Hong Yen Chang." But three years later, when Chang moved to California, he was again forbidden from practicing, with the California Supreme Court citing the Chinese Exclusion Act, stating that Chang was "a person of Mongolian nativity."
Chang would wait another 125 years before the California Supreme Court granted him a posthumous legal license in 2015 thanks to a petition submitted by the University of California Davis Pacific American Law Students Association.
Similarly the AAPI community had to wait before a month was granted them to recognize their achievements in and for our nation. From 1977, when New York Congressman Frank Horton—and later that year Senator Daniel Inouye—introduced resolutions (both voted down) to set aside a week recognizing the contributions of the AAPI community, it was nearly 15 years before the month of May would be designated Asian/Pacific American Heritage Month, renamed AAPI Heritage Month in 2009.
Three years of childhood lost behind barbed wire for the crime of having Japanese ancestry.
It was a quintessential example. Though the AAPI community is the fastest growing racial or ethnic group in the U.S., Asian American and Pacific Islanders have repeatedly had to endure and overcome abuse, exclusion, prejudice and the perception that they are somehow "foreigners" in order to seize opportunities most who live in this country can simply take for granted.
Margaret Chung had to wait. A 1916 graduate from the University of Southern California Medical School, she became the first American-born, female Chinese doctor. Despite her credentials, the doors of residency and internship remained closed to her to the point that she decided to dress as a man and go by "Mike." In the face of overwhelming odds, she went on to help establish the first Western hospital in San Francisco's Chinatown. During World War II, Chung helped establish the Women Accepted for Volunteer Emergency Services (WAVES), the World War II naval reserves branch that paved the way for women to be integrated into the U.S. Armed Forces, a branch from which she herself was rejected because of her race.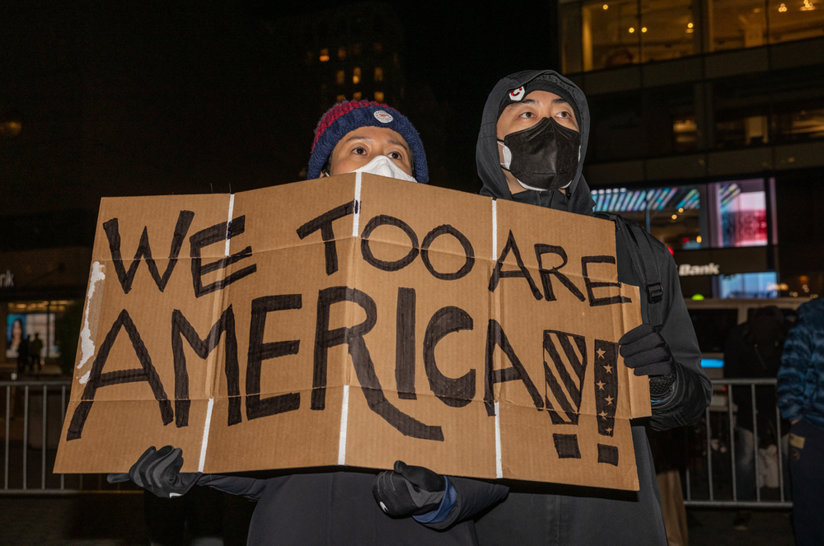 Japanese American actor, author and human rights activist George Takei, better known to millions as Startrek's Hikara Sulu, had to wait—literally. In 1942, at the age of 5, Takei and his family were uprooted and forced to live in converted horse stables before being sent to an internment camp in Arkansas situated in swamplands and enclosed with barbed wire. The family was then moved a third time, now to California to another camp. Three years of childhood lost behind barbed wire for the crime of having Japanese ancestry. Instead of living in bitterness, Takei used his internment experience and his celebrity to become an outspoken advocate of immigrant rights, winning awards and recognition for his efforts to raise awareness of the rights of minorities.
It is the George Takeis and the Hong Yen Changs and the Margaret Chungs who, despite delay and rejection, paved the way for others of the AAPI community, past and present, to be recognized now, not a decade from now, not a generation from now and not posthumously for enhancing our lives in virtually every field of endeavor.
Samoan American champion wrestler-turned-actor Dwayne "The Rock" Johnson's films have grossed nearly $10.5 billion, and he is arguably the most famous person in the world.
The AAPI community also includes Pulitzer Prize-winning author Jhumpa Lahiri, who writes of the struggles endured by her own Indian American people; celebrated Chinese American master architect I. M. Pei who famously designed the glass pyramid at the entrance to the Louvre in Paris and the National Gallery of Art's East Building in Washington, D.C.; Malaysian American chef and Michelin-starred restaurateur Anita Lo who was the first female guest chef to cook for a State dinner at the White House; Taiwanese American internet entrepreneur and venture capitalist Tony Hsieh who brought the online website Zappos to the $1 billion mark; and Indian American film director M. Night Shyamalan, whose philanthropic foundation co-founded with his wife, Dr. Bhavna Shyamalan, empowers those marginalized by poverty and inequity in their communities.
Asian American Pacific Islander Heritage Month, like so many members of the AAPI community itself, had to wait far too long to be recognized.
As a result America has had to wait—and suffer—too.
But it's never too late to make up for lost time.